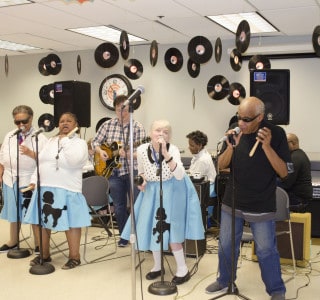 VisionQuest Jams with Performers from Hit Buddy Holly Play
The Chicago Lighthouse's cafeteria was transformed into a giant sock hop on September 13 as staff members and guests rocked to the magical sounds of legendary 1950s star, Buddy Holly, and VisionQuest, our very own band of talented musicians who are visually impaired.
The special event featured several performers from the hit play, "The Buddy Holly Story," which enjoyed a long run this summer at the American Blues Theatre (ABT) on Chicago's North Side.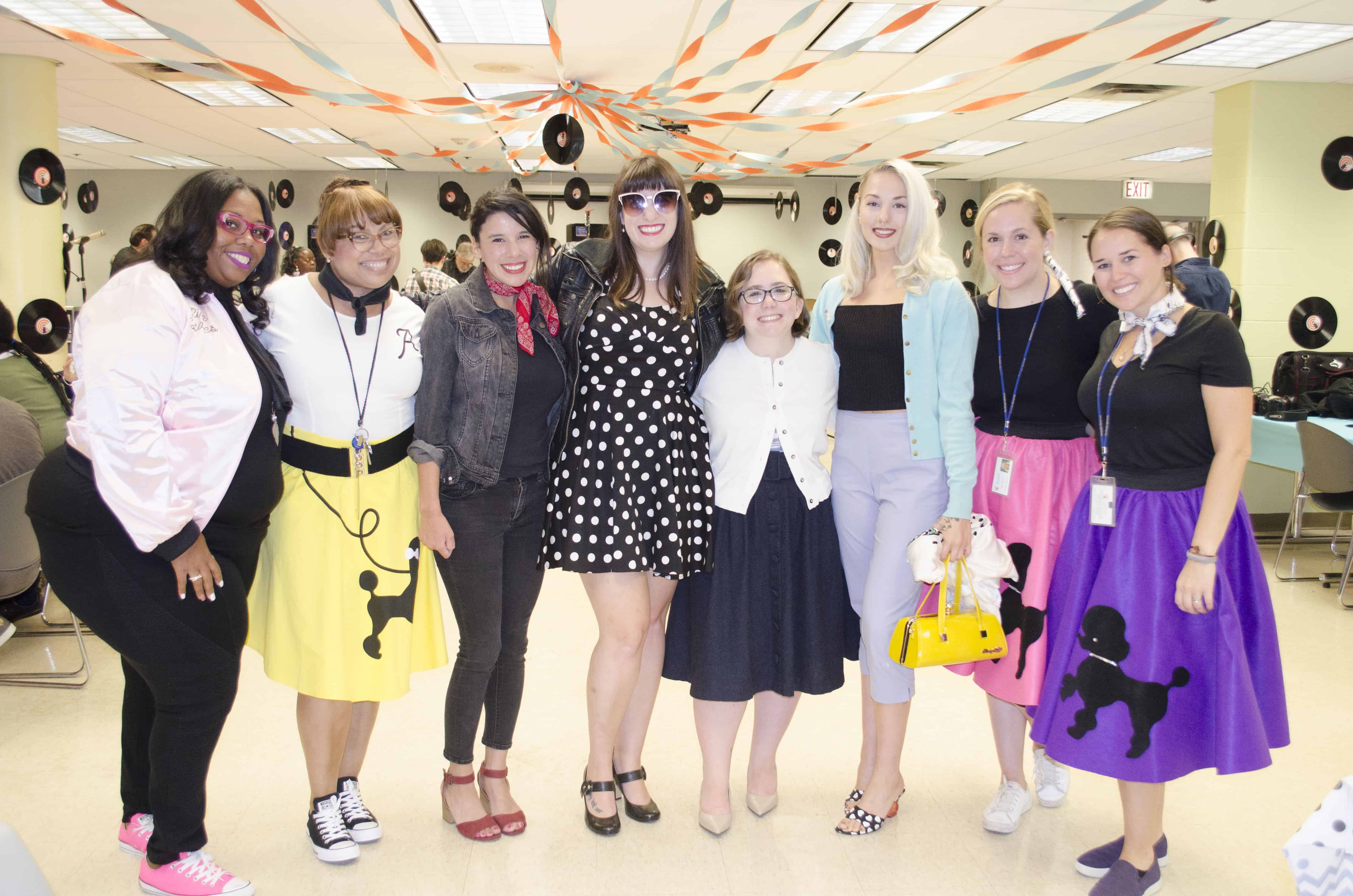 Joining in the fun were noted actor Zachary Stevenson, as Buddy, who according to critics, is vocally spot-on and thoroughly charming in the title role; Vasily Deris as Buddy's musical contemporary, the "Big Bopper," and musical director Michael Mahler.
Zach, Vasily and Michael jammed alongside VisionQuest in performing Buddy's biggest hits, including "That Will Be The Day," "Everyday," "Peggy Sue" and "True Love Ways."  They also did a lively rendition of the Big Bopper's classic, "Chantilly Lace" as well as several other popular tunes from the 1950s and 60s.
Lighthouse President and CEO Dr. Janet Szlyk and Board Chair Gary Rich thanked the three artists and VisionQuest for providing a morning filled with lots of fun and great music.   In addition, they praised the American Blues Theatre for its commitment to achieving excellence on stage and its outstanding record of community service.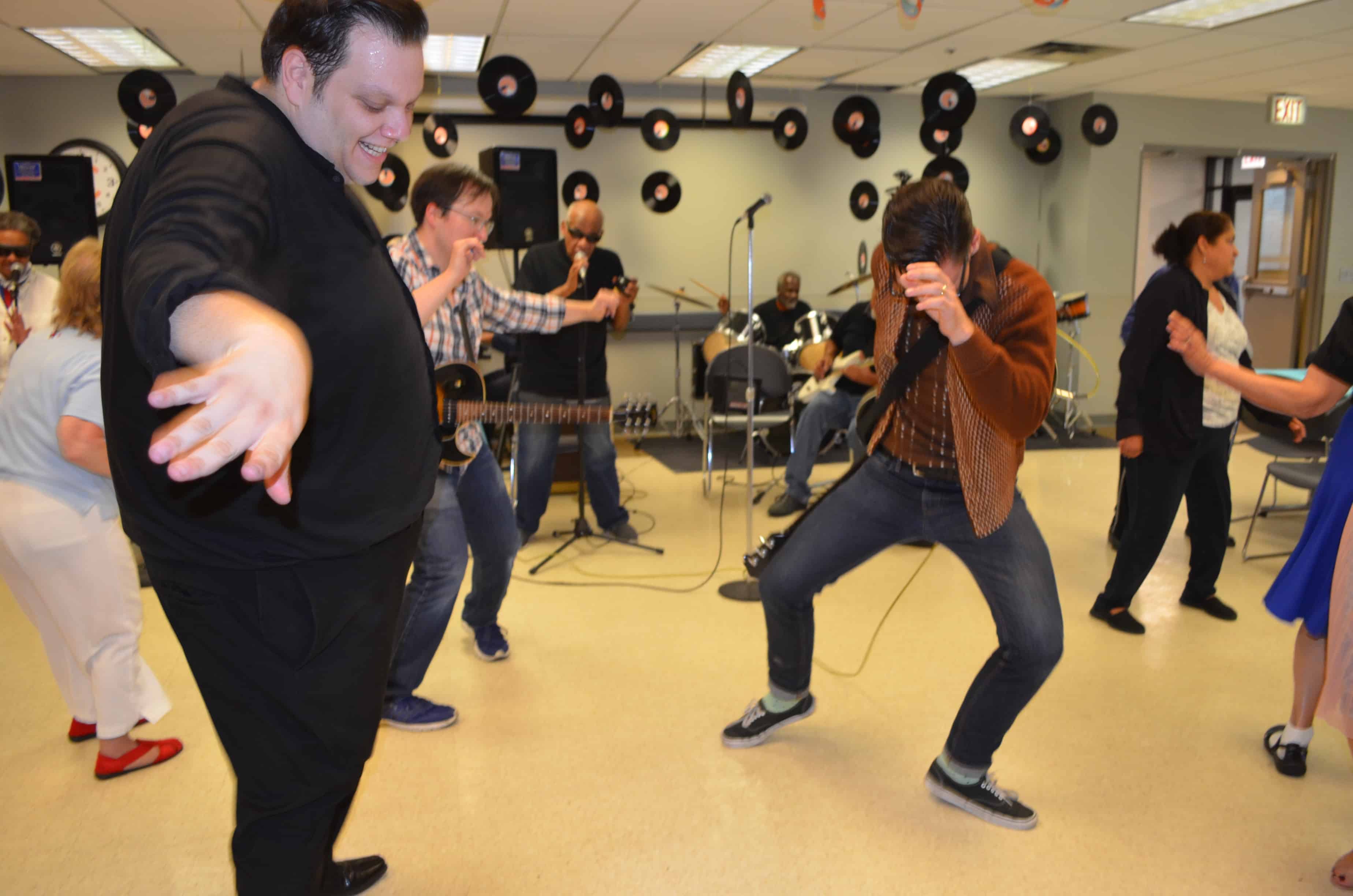 Both also extended appreciation to our distinguished Board Member, Larry Broutman, for introducing us to the theatre and making this event possible!   Mr. Broutman generously purchased tickets so several Lighthouse staff and guests were able to attend a live performance of the play that evening.
###