Lighthouse Expands Vision Care Services
In an effort to better serve our patients seeking vision care, The Lighthouse has added doctors and services to its clinics in Chicago and Glenview and expanded office hours.
The newest member of the team is William M. Reiff, M.D., who has practiced in nearby Elgin, Illinois since 1978. Dr. Reiff gained notoriety for being the first ophthalmologist in the Elgin area to perform refractive procedures to reduce patients' reliance on glasses.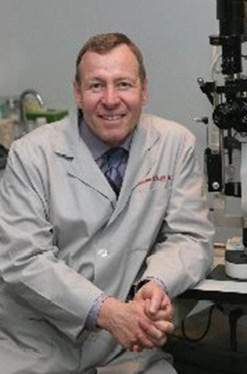 "We are very pleased to welcome Dr. Reiff," said Dr. Kara Crumbliss, vice president of clinical serves at The Lighthouse. "As an ophthalmologist with a wealth of experience, he will be able to help patients seeking diagnosis and management of ocular disease, prescribe glasses and educate patients about proper eye health."
Dr. Crumbliss added that Dr. Reiff joins an expanded team of outstanding vision rehabilitation professionals.
Under the leadership of Lighthouse President and CEO, Dr. Janet Szlyk, The Lighthouse's Sandy and Rick Forsythe Center for Comprehensive Vision Care, already widely regarded as among the best in the nation, has attained world class status. The program takes a multidisciplinary approach to vision care, offering cutting-edge vision rehabilitation services, psychological support and assistive technology, with additional services ranging from occupational therapy to clinical research.
For additional information and to make an appointment at any of our clinics, call (312) 997-3686.
###