Leadership & Board
The Chicago Lighthouse brings together an exemplary group of leaders, advisers, visionaries and community members with extensive experience in health care, policy, business and advocacy.
Message from the CEO
Browse a collection of messages from Chicago Lighthouse President and CEO Dr. Janet Szlyk on what is happening around The Lighthouse.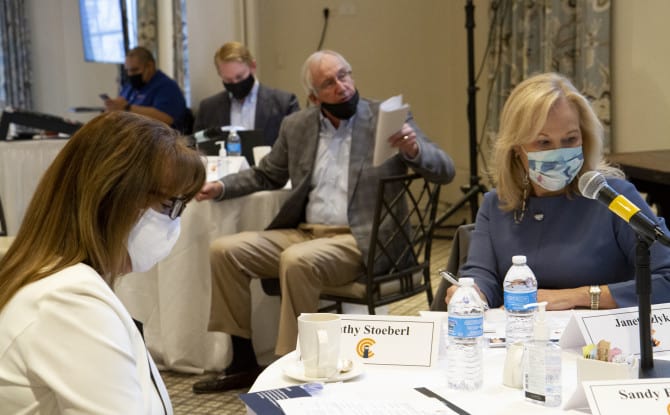 Board of Directors
The Chicago Lighthouse is governed by an independent board of directors, responsible for ensuring that the organization manages its finances, operations and programs to advance its mission and goals.
Management Team
Our management team leads more than 600 Chicago Lighthouse employees to provide the highest quality programs and services day in and day out.
Associate Board
The Associate Board promotes the great work of The Chicago Lighthouse throughout the philanthropic community on Chicago's North Shore through events and community outreach.
Junior Board
The Junior Board is a dynamic group of rising philanthropists that engage the support of Chicago's emerging professional community through volunteer service opportunities and social events.
Back to top