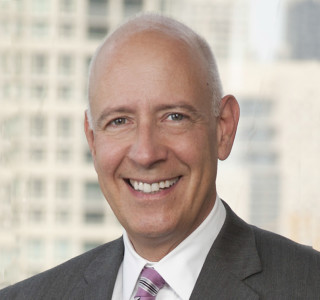 Chicago Lighthouse Board Members Engaged – Ed Jepson
He has had an exemplary career as an attorney, practicing labor and employment law.  He has routinely been named an Illinois Super Lawyer and received other similar recognitions. He is a graduate of the Harvard University Law School after graduating magna cum laude from Knox College.
Now that he is retired after a lifetime of great achievement, he wants to help The Chicago Lighthouse by listening, serving as an extra pair of "eyes" and "ears," advising us on special projects and basically, contributing however he can.
Meet Ed Jepson, a member of The Lighthouse's Board of Directors, who is currently helping the organization.
"The Chicago Lighthouse is the crème of the crop," he maintains. "It does excellent work, has impacted so many lives in a positive way, and is universally recognized as a leader in blindness and disability issues. I am honored to be associated with them!"
Mr. Jepson also has a lot of empathy for The Lighthouse's mission and the people we serve, having experienced some vision loss himself due to having a detached retina.
He decided to get involved after hearing first-hand about The Lighthouse from Dick Schnadig, his longtime friend and colleague at the law firm, VedderPrice. Mr. Schnadig, who previously served as Lighthouse Board Chair, is a big supporter of the organization.
"I am very impressed with the business model The Lighthouse has adopted and how it has partnered with the various customer care centers to bring in additional revenue while creating jobs for the people it serves," Mr. Jepson said. "In this time of dwindling government support, organizations have to really think outside the box and come up with creative solutions to complex problems."
He expresses the hope that he can apply his own background in the law and employment matters to assist The Lighthouse as it considers new opportunities to further its mission.
While excited about this opportunity, Mr. Jepson looks forward to pursuing his leisure interests, including road biking. A voracious reader, he also keeps busy by serving as president of his church council and is on the legal and finance committee at his golf club.
"The key to a successful retirement is to stay active, be involved in your community and do the things you love," he smiles.
"We may retire from a particular job, but we never want to retire from life!"
###