Lighthouse Stories
We change lives every day. These are the stories of the lives touched by The Chicago Lighthouse.
Chicago Lighthouse Industries
Chicago Lighthouse Industries manufactures high-quality products for federal and commercial customers, including clocks, calendars and other consumer products. Learn more about our capabilities in assembly, packaging and custom work.
Chicago Lighthouse Products
Our product offerings include clocks, calendars, ergonomic solutions and other consumer products.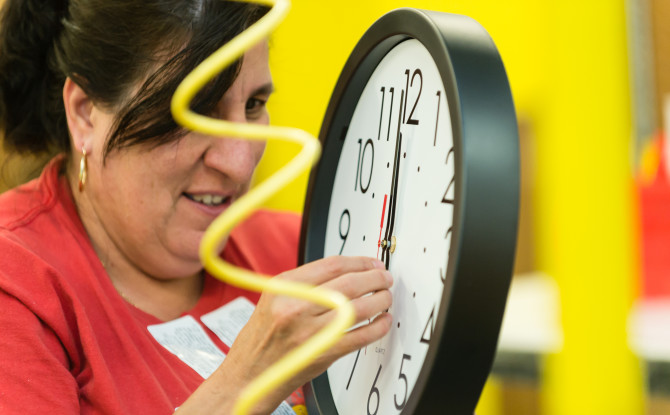 Work With Us
We work with commercial partners of all sizes on co-branding arrangements and sub-contract work. Contact us today to learn how you can be part of our mission to keep manufacturing in the hands of our talented employees who are legally blind.
Locations & Contact
The Chicago Lighthouse is the leading provider of low vision services for the Chicagoland area. Contact us today to learn more by calling (312) 666-1331.