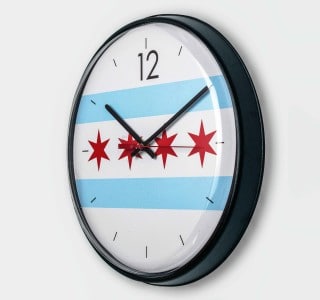 Show Your One-of-a-Kindness
One of a Kind Spring Show + Sale
 April 27-29, 2018
The Mart
Show your support for Lighthouse Industries and our employees with visual impairments who make clocks by attending the popular One of a Kind Spring Show (OOAK), which takes place April 27-29 at The Mart in downtown Chicago.  For the first time ever we will be showcasing our new fashion clocks, including those with a variety of Chicago themes.
The 3rd annual show features more than 300 talented artists and designers from across North America. Attendees will be able to shop directly from the makers and enjoy a "one-of-a-kind experience with great food and entertainment."  A wide array of items will be available, encompassing such areas as gourmet, bath and body, ceramics, home goods, fashion, photography and much more.
Hours for the show are:
11 a.m. – 8 p.m. on Friday, April 27
10 a.m. – 7 p.m. on Saturday, April 28
10 a.m. – 5 p.m.  on Sunday, April 29
Lighthouse Industries will be at booth 3029A.
Tickets are $12 for adults; free for kids under 12.
For more information, visit the website.