The 2018 Sandy's View Annual Gift Giving Guide, Part One
The holidays are fast approaching, and this only means people have begun gift shopping! I often receive questions from readers asking about gift suggestions for their loved ones who are blind or visually impaired. For the fourth consecutive year, I am sharing our Sandy's View gift guide, which contains numerous ideas for people of all ages. In part one of this post, I will recommend items from The Chicago Lighthouse Tools for Living Store. Part two will focus on additional practical items which can be purchased at other locations.
Many products can help individuals with vision loss carry out everyday tasks safely and independently. The Chicago Lighthouse Tools for Living Store carries hundreds of items, including:
Independent living aids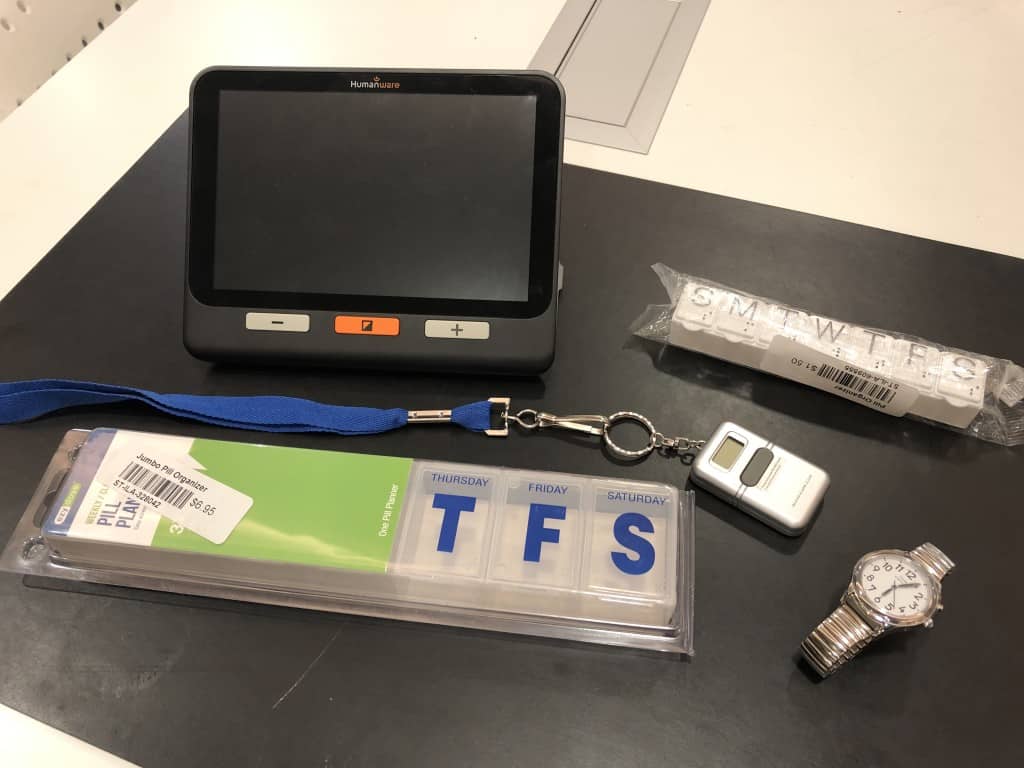 These include large print, Braille and talking watches, clocks, color identifiers, pill organizers and many others. White canes, writing tools and magnifying devices are also available.
Games and toys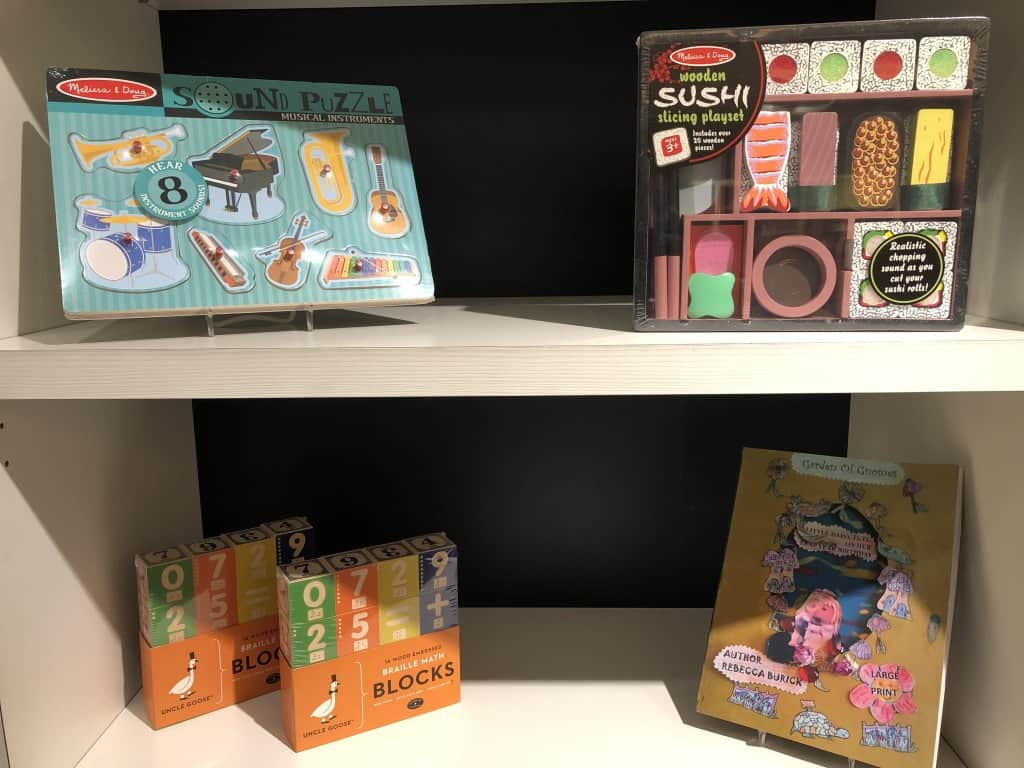 If your loved one is a game enthusiast or you simply want to give them something fun, the store carries a wide selection of games and toys for people of all ages. Large print and Braille playing cards, tactile chess and Connect Four sets, Pinochle cards, and even a tactile and large print rubrics cube are just some of the available games. Toys and other items for children, including alphabet and numbers sounds puzzles, Wikki Stix, and Braille and large print maps can also be bought at the store.
Assistive technology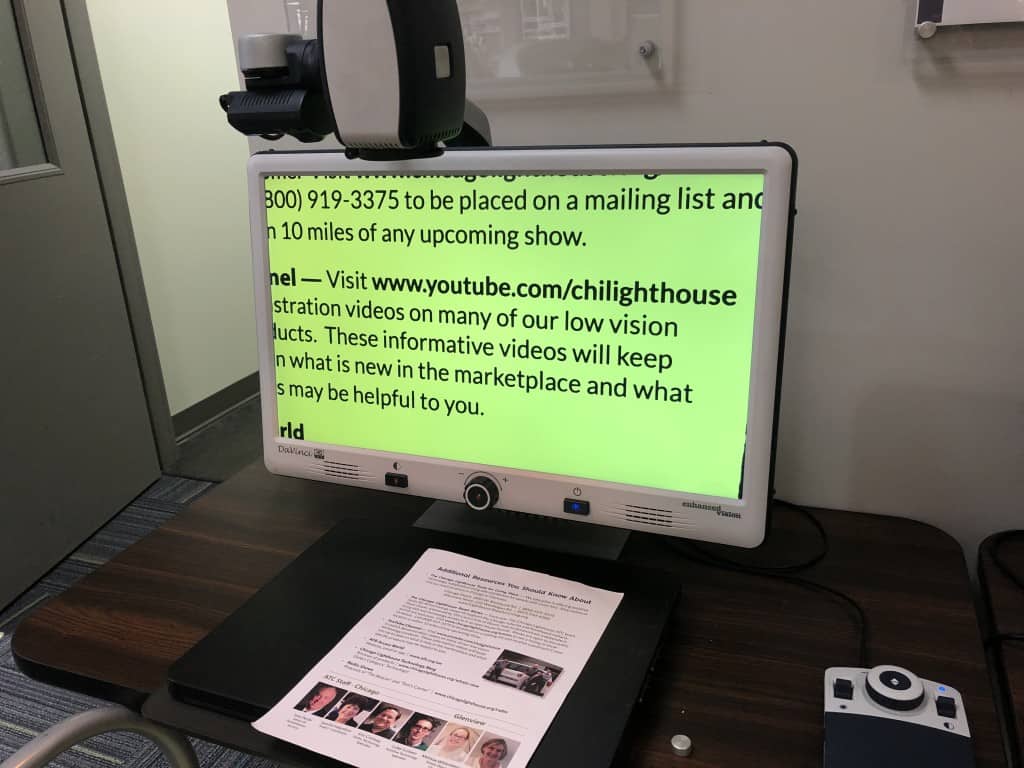 In today's world, technology is always a practical and popular gift! The tools for Living Store sells numerous software and gadgets for individuals with varying degrees of vision loss. CCTVs, magnifying software, portable digital recorders, and GPS devices are among the most popular items. Wearable technology devices, such as the ESight Eyewear 3, Iris Vision, OrCam MyEye, and Aira are some of the newest assistive technology products that can help optimize the perception of visual information for the wearer. With so many technologies to choose from, it can be difficult to pick the right item. Our staff is available to give demonstrations, either in one of our locations or at your home. To schedule, call 312-997-3649 or visit this link.
Chicago Lighthouse Industries clocks!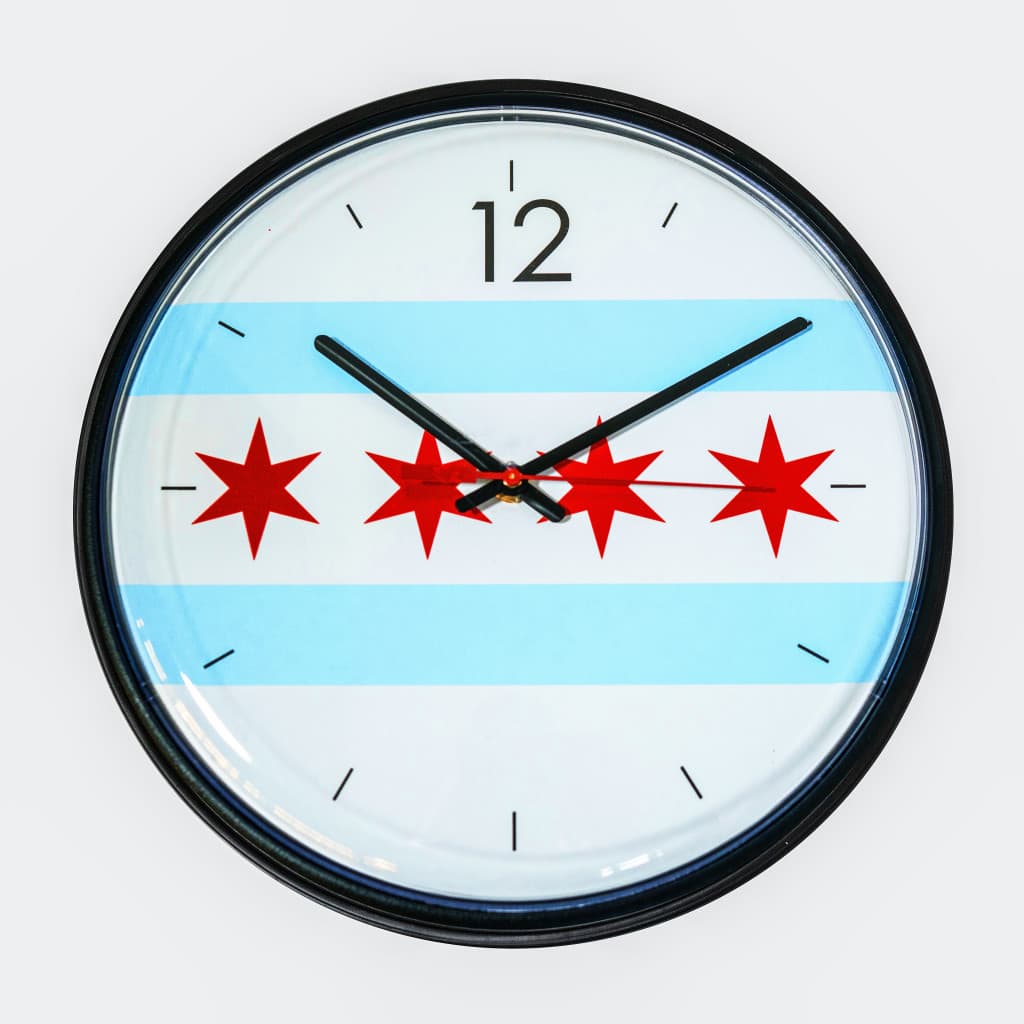 Did you know Chicago Lighthouse Industries operates the last remaining clock factory in the United States? We offer a wide variety of clocks showcasing different colors and styles. New this year is a "Favorite City" line which features images of New York, Chicago, Washington, Los Angeles, San Francisco and others. The clocks are made by individuals who are legally blind. From now until December 14th, our Fashion and Locally themed clocks are available online at a 30% discount! To purchase, visit www.chicagolighthouseclocks.com and enter coupon code FAMILY18.
Souvenir gifts
If you simply are not sure what to give your loved one or need a stocking stuffer, we can also help! The Tools for Living Store sells Lighthouse shirts, mugs, Braille holiday cards, and other handy items like flashlights and sunglasses.
To purchase any of these gifts, visit one of our two store locations:
Chicago location: 1850 West Roosevelt Road, Chicago, IL 60608.
Phone: 800-919-3375.
Email: store@chicagolighthouse.org.
Store hours: Monday through Friday, 9:00 am to 5:00 pm.
Glenview location 222 Waukegan Road, Glenview, IL 60025.
Phone: 847-510-2600.
Email: store@chicagolighthouse.org.
Store hours: Monday through Friday, 9:00 am to 5:00 pm.
You can also shop online at www.lighthousetoolsforliving.com.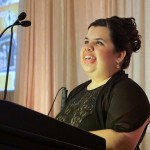 Sandy Murillo works at The Chicago Lighthouse, an organization serving the blind and visually impaired. She is the author of Sandy's View, a bi-weekly Lighthouse blog about blindness and low vision. The blog covers topics of interest to those living with blindness and vision impairments. Being a blind journalist and blogger herself, Sandy shares her unique perspective about ways to live and cope with vision loss.