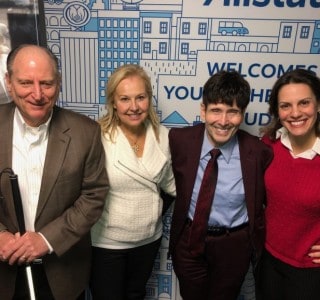 Chicago Lighthouse's rich history with Dr. Janet Szlyk and James Kesteloot on WGN Radio
Lighthouse President & CEO Dr. Janet Szlyk and her predecessor, Jim Kesteloot, appeared live last evening (Dec. 3) on WGN-AM. They discussed The Lighthouse's innovative programs and rich history with host Andrea Darlas.
Because of WGN's powerful signal, the program was heard in 38 states and Canada.  Listen to the full interview here.