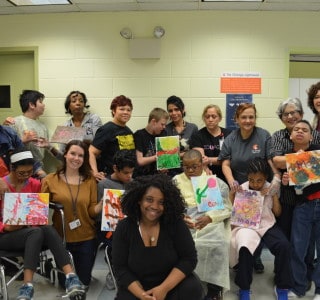 Lighthouse School Children Honor Memory of Classmate through Artwork
In honor of their classmate, Gelissa Johnson, who passed away in 2009, children in The Lighthouse's Child Development Center recently drew paintings showcasing plants, flowers and other spring items.
Gelissa's mom, Shurron, supplied the paint and canvases for each student.  To accommodate those students who are visually impaired, she provided sensory paint.
The children presented the artwork to their moms as Mother's Day gifts this past weekend!  You can view more photos of the students and their work from our Facebook page.
Back to top