Coffee with Kalari: Fighting for Voting Accessibility
This article is part of a weekly series written by Kalari, a writer, athlete, mother and employee of The Chicago Lighthouse who is visually impaired. She shares her perspective on a variety of topics in order to build community.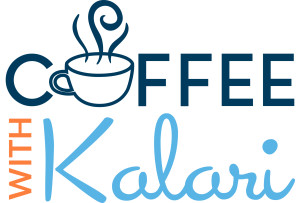 With early voting well underway in all states, the election season is in full swing.  As a person who is blind, accessible voting has always been an issue for me.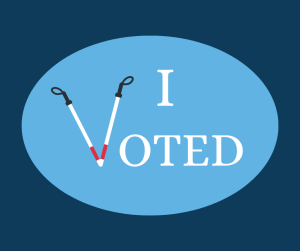 When I first started voting at the age of 18, I did not have all the different devices that they have now to aid in casting ballots. I would have to bring someone with me to the polls to cast my vote, or I would have to rely on an election judge to assist me with my ballot. This took away from the privacy of being in a booth. I just agreed to it because I had no other choice. Within the last 10 years, however, I have been able to vote independently. According to the Chicago Board of Election Commissioners, each precinct should have different devices and adaptations that allow people with disabilities to vote. Among these features are large ballot viewers which magnify names and titles on the ballot, a sip-and-puff device which sends signals using air pressure for people who do not have the use of their hands, and wheelchair accessible voting booths.
The feature I am familiar with is the audio controlling unit with audio ballots, which is usually found in touchscreen voting booths. This device has headphones and an audio controlled remote that enables you to maneuver around the screen and make your choices. I love this device because it allows privacy while voting. It reads everything on the screen, and I can vote independently.
A new option this year is vote by mail. To get a ballot, you must fill out a form online and in two business days the ballot would be mailed out to you. I have never voted by mail, so I decided to try applying for a mail-in ballot.  I found it to be extremely accessible. They have the options to magnify the form and change the color contrast of the form to make it easier to see for a person with a vision impairment. It is great to know that this option is accessible and available for an alternative to going in person to cast a vote.  I decided, however, I will brave the elements and vote in person. If you still would like to try to vote by mail, the deadline to submit your application for Chicago voters is October 29 at 5:00 p.m. Even though this is the deadline, the Chicago Board of Election Commissioners encourages voters to request their ballot as soon as possible.
How do you usually vote in elections? Have you found anything challenging about casting votes? I want to hear your stories!
Back to top