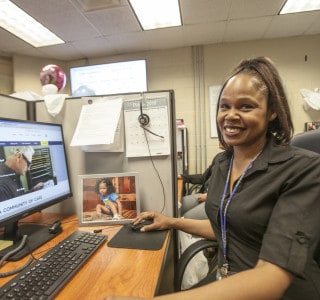 Dr. Szlyk & Chandra Dagley Review Vet Programs on WGN Radio
Chicago Lighthouse President and CEO Dr. Janet Szlyk and Chandra Dagley, Veteran Coordinator in our Employment Services area, made a live appearance November 6  on WGN Radio (720 AM)'s "Steve Cochran Show."  They discussed Lighthouse programs for Veterans.  Chandra also talked about her service with the U.S. Army.
Click here to listen to the full segment.