Top Programs and Services for Veterans at The Chicago Lighthouse
Supporting Veterans through employment and other resources is a crucial part of our mission here at The Chicago Lighthouse. We offer a wide range of programs and services that help Veterans at all stages of reintegration into civilian life. Here are some of the top resources available at The Lighthouse for those who have served our country.
Employment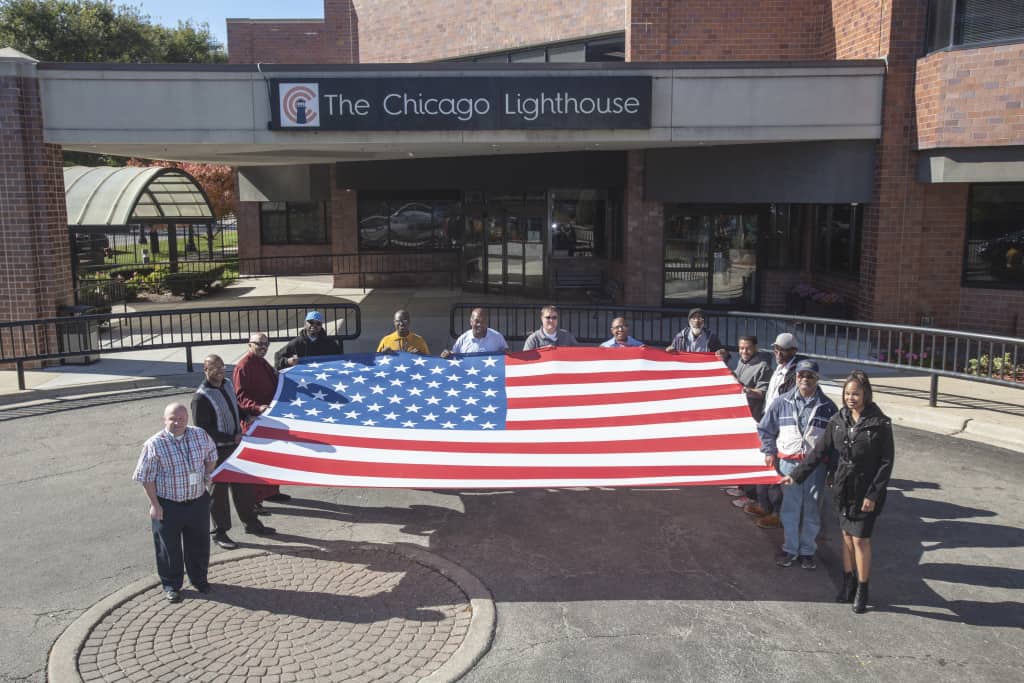 The Chicago Lighthouse is committed to hiring Veterans, as they currently make up 6% of our workforce and are employed in a variety of areas throughout our organization, including accounting, security, and in our Kane Legal Clinic. In addition to hiring Veterans, we also provide training to Veteran job seekers through our Veterans Employment Project. This program is designed to assess job readiness and provide on-the-job training to Veterans seeking customer service roles. Click here for more information.
Veterans Resource Program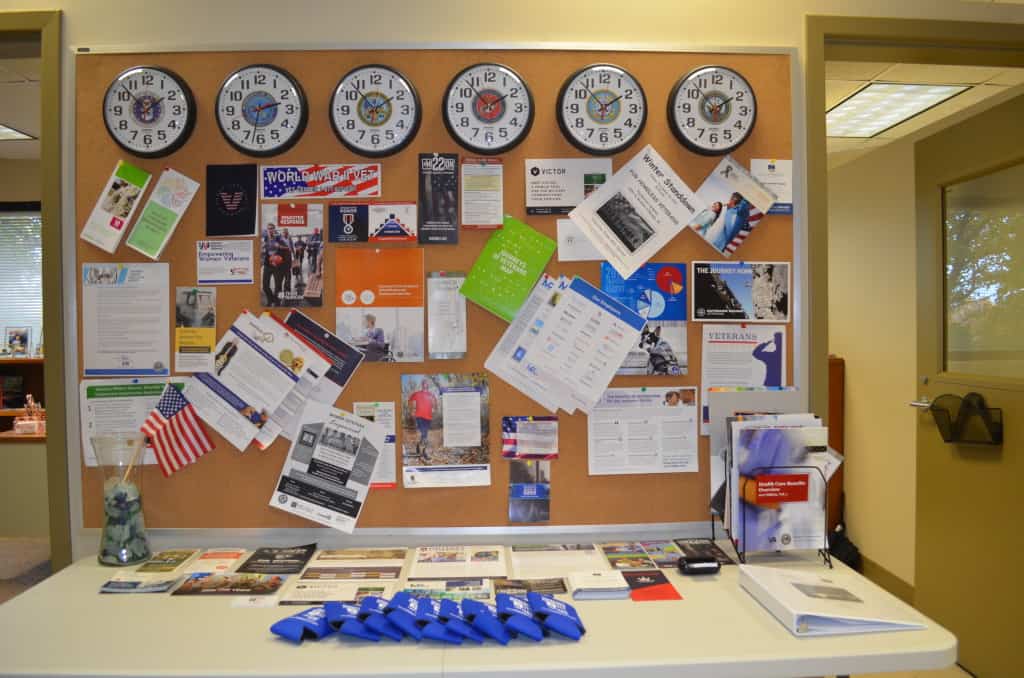 We recently launched our Veterans Resource Program, which will provide additional support to Vets employed here at The Lighthouse. The program connects Veterans to resources that will help meet their needs, including information on community events and health benefits. Newly added is the "Veterans Corner," located in our Employment Services Department. The Veterans Corner is a space where Veterans can collect flyers and information on additional services available to them. To learn more about the Veterans Employment Empowerment Program, contact Sarah Bennett at Sarah.Bennett@chicagolighthouse.org at (312) 997-3657 or Angela Kearney at Angela.Kearney@chicagolighthouse.org at (312) 997-3654.
Assistive Technology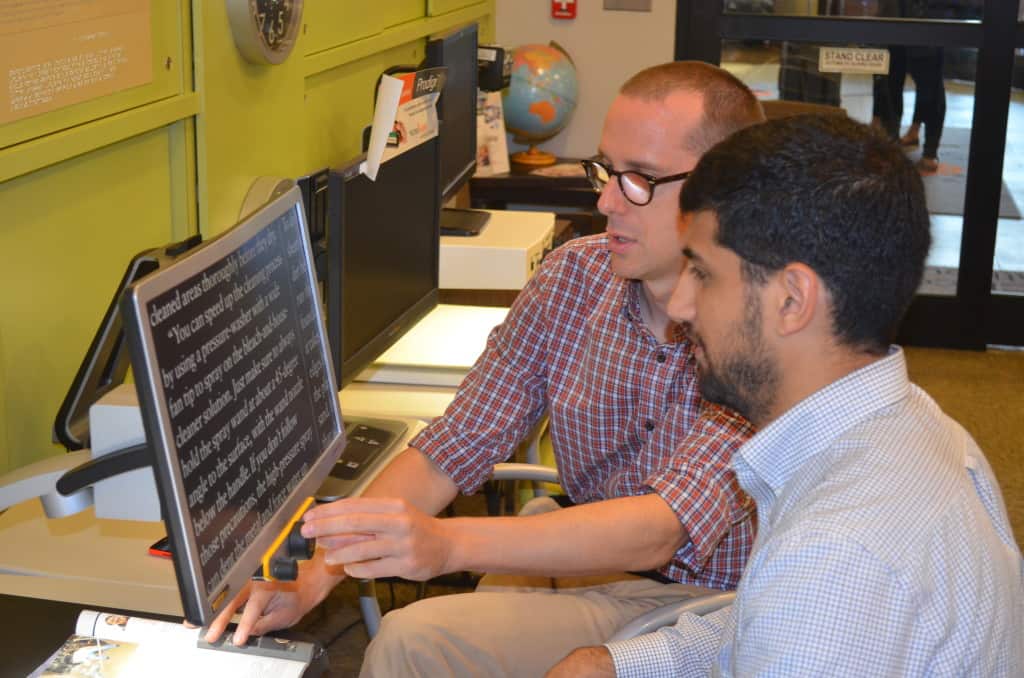 For Veterans living with vision loss, our team of assistive technology specialists can help them find the best products to help meet their specific needs. From working to completing household tasks, there are many technology options available that can help Veterans with vision loss live with greater independence. Luke Scriven, Assistive Technology Manager at The Chicago Lighthouse, provides one-on-one demonstrations of devices. For more information or to schedule an appointment, contact Luke Scriven at Luke.Scriven@chicagolighthouse.org or at 312-997-3649.
Illinois Joining Forces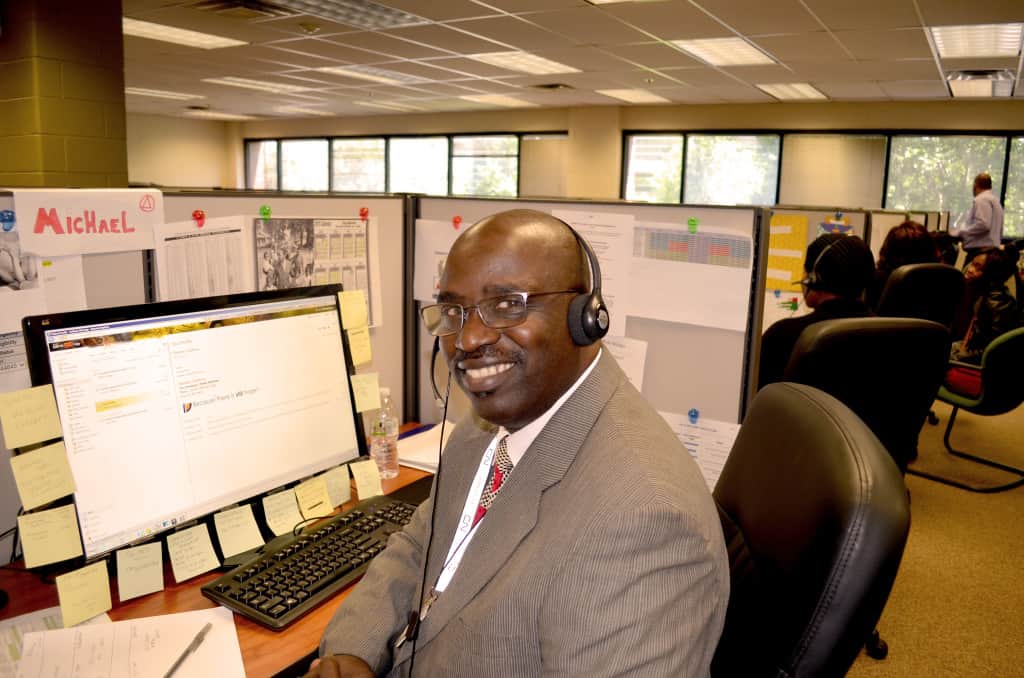 The Chicago Lighthouse is home to the Illinois Joining Forces Customer Care Center, which operates a toll-free number that connects Veterans and their families with resources and services in Illinois in a variety of areas including financial literacy, behavioral health, and legal support. It is currently staffed by Veterans. The Customer Care Center is open from 8:00 a.m. to 5:00 p.m. CST, Monday through Friday. The number is 1-877-236-7702. For more information visit illinoisjoiningforces.org.
In addition to the opportunities listed above, our breadth of programs and services are inclusive of Veterans. Click here for a complete list of our programs.