Coffee with Kalari: Experiencing Magical Moments in Life!
This article is part of a weekly series written by Kalari, a writer, athlete, mother and employee of The Chicago Lighthouse who is visually impaired. She shares her perspective on a variety of topics in order to build community.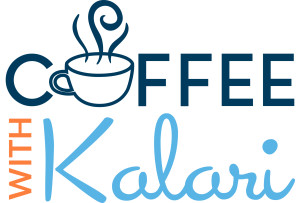 I feel everyone has faced a once in-a-lifetime event or moment that transforms them. These events are so rare and fleeting, we must hold on to them.  I experienced one of these magical moments earlier this year on a trip to Barcelona, Spain where I represented The Chicago Lighthouse as a blind athlete and had the opportunity to meet the greatest soccer player in the world, Leo Messi.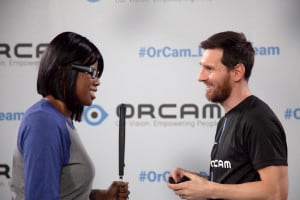 I could not believe I was meeting a living legend like Messi!
As a professional Beep Baseball player, it was amazing to be in the same room with an athlete as legendary as Leo Messi, the ultimate competitor. This opportunity was made possible by OrCam. They brought twelve blind athletes from around the world together for a surprise meeting with Messi to support a global marketing campaign. As we found out once we arrived, he is leading the OrCam's Dream Team to raise awareness of people who are blind and visually impaired worldwide and encourage all of us to achieve our full potential. We each had the chance to meet with him individually, and it felt amazing to meet the greatest soccer player in the world and know he is on our team, fighting for us and showing us what we can do with drive and determination.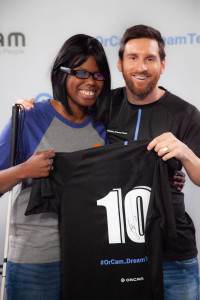 I was so speechless as I met Messi and received my own
signed jersey. What a magical moment!
In addition to meeting Messi, I had the opportunity to meet blind athletes from countries such as France, Germany, Israel, and Brazil. I learned about other adaptive sports including blind soccer, dance, Goal Ball, track, and I even met a triathlete. I also got to share my love for Beep Baseball, which was new to many of them. Even though we didn't speak the same language and needed translators, our shared experiences enabled us to identify with each other.  We all use Voiceover on our iPhones (though in different languages), and we all used the same accessible apps.
As a bonus on this trip, I received a free OrCam MyEye Pro, an assistive technology device that can identify faces, colors, objects, currency and more. This device provides me with greater independence in my everyday life.
This entire trip was a magical moment that will never be recaptured. After meeting Messi and the other athletes, I know that we are all on the same team, working together to win access and inclusion.
What are some of your magical moments or once-in-a-lifetime opportunities?  I would love to hear your stories!
Back to top