Coffee with Kalari: My Love and Hate Relationship with the Fitness Lifestyle!
This article is part of a weekly series written by Kalari, a writer, athlete, mother and employee of The Chicago Lighthouse who is visually impaired. She shares her perspective on a variety of topics in order to build community.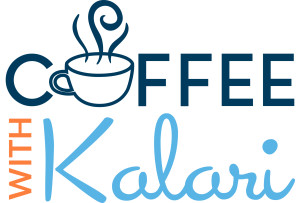 Fitness is relatively new to me. I just became more health conscious within the last 10 years. Before I made that decision to change my lifestyle, I struggled with my weight and my self-image. I used to have such a negative view of myself and it shaped how I felt people viewed me.
After battling my weight for years, I decided to joined a fitness program and I dropped over 50 pounds within a year.  I began to eat healthier and I stayed in the gym. I had progressed to the point when I did not work out, I felt guilty. Exercising became my new lifestyle. As I became more fit, I discovered that playing sports became easier. I felt stronger and invincible on the Beep Baseball field. I felt better overall. I started working with a trainer who showed me how to properly lift weights without getting injured.  I now use different workout apps on my phone that are accessible. One of my favorite apps is the 7 Minute Workout app. This app describes in detail each exercise and it has a built-in timer. It is extremely accessible. I also use the Tabata Timer app. This app sets each exercise to a time limit and an alarm goes off when you have reached the end of one set. It is extremely accessible and it adds a higher intensity to my workout. Each of these apps are easily found in the App Store.
Even though I work out daily, I have to always find new exercises that challenge my body. I recently received accessible jump ropes and also resistance bands.  Within the last few years, I also have started to play other blind sports outside of Beep Baseball, which is my first love. I found these other sports challenge my body in ways that Beep Baseball had not for years. I also joined various social media groups that promote exercising and a healthy lifestyle. Recently, during the Shelter-in-Place mandate, I discovered accessible virtual yoga and weight lifting classes. These classes have been great and have given me an opportunity to lose the extra pounds I've gained during the pandemic. Muscle memory is great, but you have to keep changing your routine so it can remain effective. This is definitely stressful at times to continually challenge myself with new exercises, but similar to any other obstacle, I have to overcome it.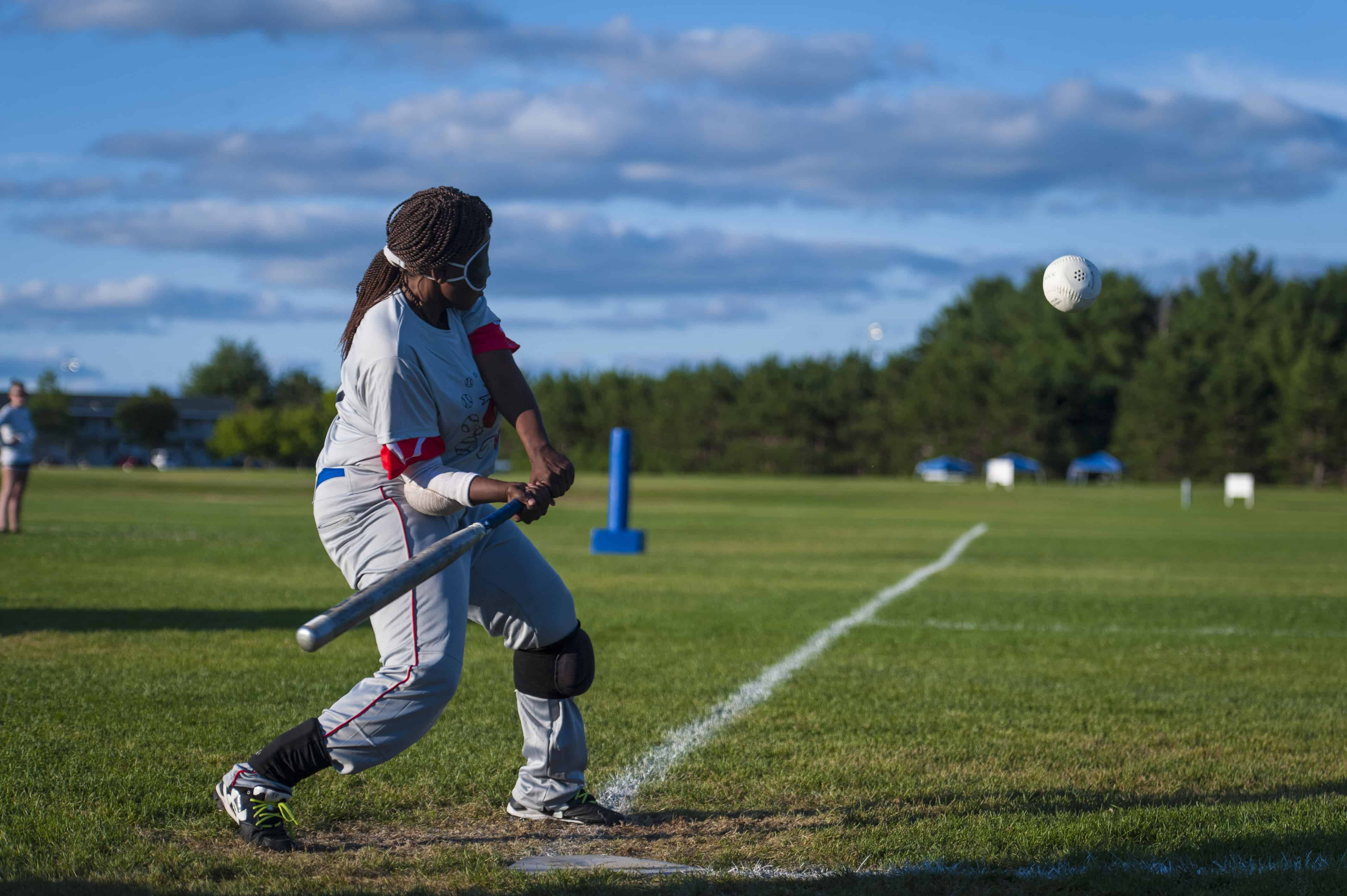 While Beep Baseball is my passion, I recently started playing different blind sports that challenge my body in new ways.
How do you feel about fitness? Is being fit a part of your lifestyle? I would love to hear your experiences, and please feel free to ask me any questions about accessible fitness resources!