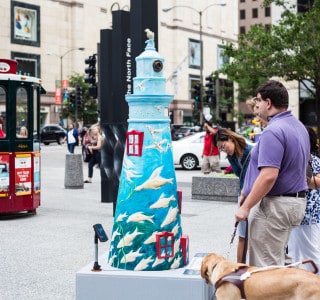 Ashton Kutcher's A Plus Media Features Lighthouses on The Mag Mile Public Art Display
Our Mag Mile Public Art Display has received exposure from a new and exciting outlet that focuses on positive journalism and is geared to all audiences, A Plus, a media company owned by actor Ashton Kutcher.  The story was another result of our appearance this past Sunday on CBS Sunday Morning.
Click here to read the full feature.