FAQs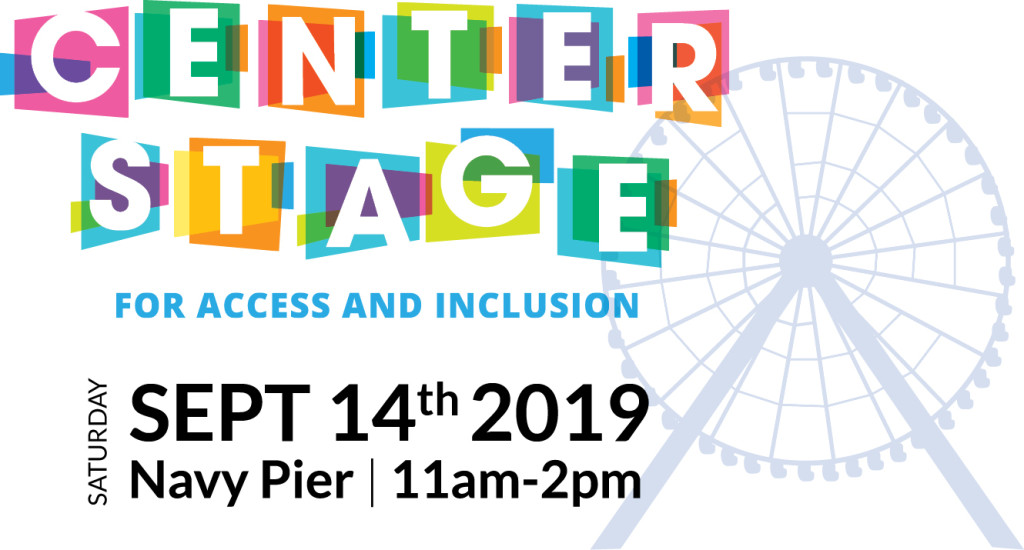 What is Center Stage for Access and Inclusion?
Center Stage is a unique event that will spotlight some of Chicago's most talented performers with and without disabilities. Talents will range from singing sensations and epic dancing to comedy and storytelling.  The event is free and open to the public.
What is the time and location?
September 14th, 2019 from 11:00 a.m. to 2:00 p.m. at Navy Pier's Wave Wall Performance Platform, located adjacent to the Ferris Wheel. In the event of rain, the event will be held inside Navy Pier's Food Experience near Ben & Jerry's.   Navy Pier is located at 600 E. Grand Avenue on Chicago's lakefront.
Who will be performing?
Center Stage will feature a diverse mix of Chicago's most talented performers, including School of Rock, Tellin' Tales Theatre, and more (see our website for the latest listings!). Special guest performer will be Avett Ray, a seven-year-old piano prodigy and YouTube sensation who happens to be visually impaired. Serving as emcee will be one of Chicago's most engaging personalities, Leon Rogers of WGCI.
Who is behind Center Stage for Access and Inclusion?
The event is presented by The Chicago Lighthouse in conjunction with Chicagoland business sponsors. The Lighthouse empowers people who are blind, visually impaired, disabled and Veterans to lead independent and fulfilling lives.
Is this event accessible?
The Pier is accessible and served by several CTA bus lines. Service animals are permitted, and there are several locations on Navy Pier where paratransit services can drop off and pick up visitors. Parking is also available, for a fee. For more information on Navy Pier accessibility click here.
Why is this event significant?
The Chicago Lighthouse is spearheading this event in an effort to encourage Chicagoans and visitors alike to gain a greater appreciation for the beauty and power of inclusion in every facet of our lives. By spotlighting diverse talents, Center Stage for Access and Inclusion will dramatically illustrate what people with disabilities can do if given the opportunity.
In addition, the event will encourage attendees to foster access and inclusion for people with disabilities in their own communities by creating new opportunities in the workplace and elsewhere.
 
How can I get involved?
Aside from attending this event, you can also become involved as either a sponsor, volunteer or you can donate. Phone Angela D'Antonio at (312) 447-3246 or email angela.dantonio@chicagolighthouse.org to learn more.