Center Stage Lineup
Get your feet tappin' and your hands clappin' with this amazing line up of talent.  Come out to Navy Pier to see over 12 performances spotlighting the city's best talent with and without disabilities together on stage!
Special Guest, Avett Ray, a seven year old piano prodigy and  YouTube sensation who is visually impaired and appeared on national TV including American Idol. Emceeing the event is Chicago's own Leon Rogers of WGCI!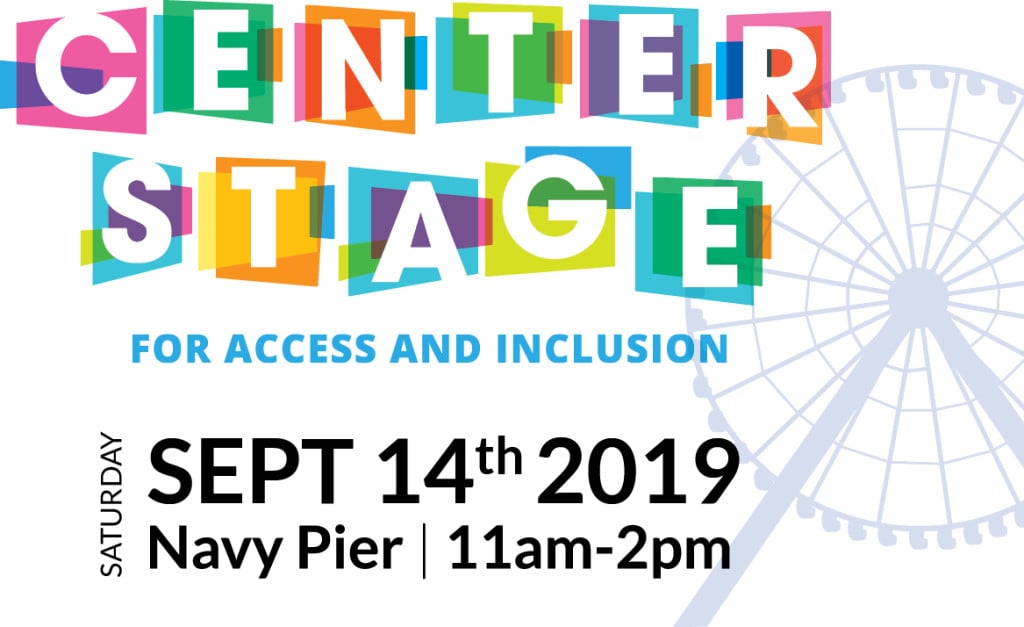 School of Rock Oak Park featuring The Chicago Lighthouse's own Alex Gamino who is visually impaired. This group of inspiring young rock stars performs fan-favorite songs in their community
Kyla Pereles Award-winning poet from Young Chicago Authors, creators of Louder than a Bomb
Dallas­_Da_ Drummer, 10 year old drummer who is beating all the odds.Dallas has cerebral palsy and won the Chicago Bulls Kids Talent Search in 2018
Ben Noble, Chicago comedian who is legally blind and insanely funny, performed at Laugh Factory, Second City, and Zanies to name a few
Tommy Carroll's Calculated Discomfort, jazz fusion group performed at top venues including Steppenwolf, Museum of Contemporary Art and the Hideout lead by Tommy Carroll who has been blind since age 2
MOMENTA integrated dance company featuring a dancer who is a wheelchair user alongside a dancer who is not disabled
Martell Hill, rapper, profiled by ABC 7 and has cerebral palsy and is visually impaired
Mister Danny, headlining magician with the renowned Chicago Magic Lounge in Andersonville
Irish Dance Performance by 3 young dancers from Trinity Irish Dance,  one who has autism
Praetorium Sign Language Choir,  inspiring and moving audiences city wide, this group with the majority of members being deaf sign along to gospel songs
Special Guest Avett Ray, 7 year old piano prodigy and YouTube sensation who happens to be visually impaired. Has appeared on national television including the Today Show and American Idol
Sons of the Never Wrong, SONS has been creating original "turbo-charged altfolk music" for over 25 years. With their outrageous approach to 3-part harmony on top of original, witty, whimsical songs, Sons' style has turned familiar musical traditions inside out!
Wait there is more….. special book signing by award-winning author Larry Broutman.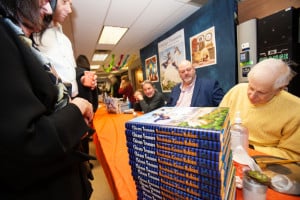 Award-winning author Larry Broutman, who has written a highly imaginative new children's book celebrating inclusion, will be selling and signing copies during The Chicago Lighthouse's Center Stage concert at Navy Pier on Saturday, Sept 14, from 11 am to 2 pm.
Featuring dozens of stunning images of children, many with disabilities, posing as their favorite nursery rhyme and fairy tale characters, "Chicago Treasure" sends a powerful message about the power and beauty of access and inclusion.
"By highlighting children with disabilities as Cinderella, Snow White, Old King Cole and other characters, without calling them out for their disability, Larry is showing us the very essence of inclusion," said co-author and principal illustrator Rich Green.
The book has received favorable reviews across the country and has been profiled on Windy City Live, WGN-TV, Chicago Parent, WGN Radio and many other outlets.
Related Links