Coffee with Kalari: The Joys of the Fall Shopping Rush!
This article is part of a weekly series written by Kalari, a writer, athlete, mother and employee of The Chicago Lighthouse who is visually impaired. She shares her perspective on a variety of topics in order to build community.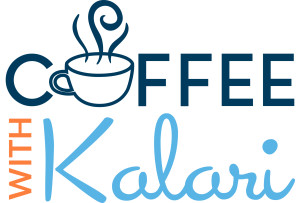 Well it is that wonderful time of the year that I both dread and look forward to, which is fall shopping. This usually is broken into two parts for me: clothes for the kids and clothes for myself. Every year I know it is coming and I promise myself not to procrastinate and wait until the last minute, but like clockwork, here I am again! Having three kids makes this process more difficult.
This year however, due to the pandemic, many of my items will be purchased online. This is not bad for other fall items such as school supplies, but I do not enjoy shopping for clothes online.  I am not sure my approach to tackling online shopping is the most efficient. In the past I would read the product descriptions and reviews and I would also have someone with vision with me to describe the clothing. I have only shopped online for a few clothing items so it will be an experience this year since this is going to be the primary way that I buy clothes.
When I shop in stores, I love to feel the texture of the fabrics to determine what feels pretty to me. Usually when I am picking out clothes for my children, I have them with me. I stick with the same stores where I have created a rapport with the employees. I first let the kids pick out their clothes and then I feel the clothes to ensure that they are good quality. Then, I work with a personal shopper to help me create outfits with the items picked by my children and make sure their clothes are matched and coordinating.  I was once told that matching is easy, but coordination is a gift.
This is the process I use when shopping for myself also.  When I go shopping, I already have in mind what I want to get, and I get my personal shopper to help me. I tell her what I'm looking for and she gives me several different options that I can feel and check out. I usually buy clothing in neutral colors so shirts and bottoms can be interchanged.
This year my shopping experience is going to be drastically different than the past, but at least I still have the option to return my items if they don't work out!  How do you tackle online shopping? What is your process for choosing outfits? How did you identify your own style? I would love to hear your methods!