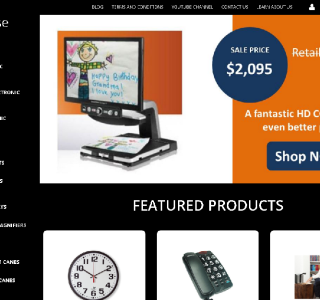 New Look Store Website!
Feb. 1, 2016
At The Chicago Lighthouse, we are always looking for ways to make life easier for people who are blind or visually impaired. That's why we re-designed our online store to be more visually accessible, while maintaining its compatibility with screen readers. Check it out here and let us know what you think.
We still, of course, offer a large selection of products great for those with a visual impairment and some fantastic deals on assistive technology. We hope that the newly designed website will make these even easier to find and provide a more pleasurable browsing experience.
And don't forget to check us out on your smartphone and tablet. The new website will format perfectly to whatever size screen you're using, making it fun to shop whenever and wherever you may find yourself!
Back to top