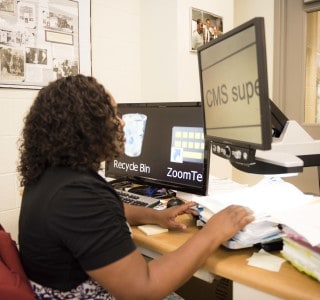 What Kinds of Jobs do People Who Are Blind or Visually Impaired Do?
A common question the Lighthouse's Employment Services Department gets is what types of jobs can people who are blind or visually impaired do? I too get this question from curious individuals, who are in awe when I tell them about my work at The Chicago Lighthouse as a radio producer and development assistant. Today's technology, as well as using different adaptations, allows people with vision loss to do just about any job you can think of. The following list, although not exhaustive, is meant to give a general idea of the different careers and jobs done by people who are blind or visually impaired
Teachers, college professors and guidance counselors
Social workers and psychologists
Doctors, nurses and occupational and physical therapists
Masseuses and chiropractors
Rehabilitation teachers and counselors
Customer service representatives
Restaurant and store workers
Factory workers
Freelance writers, journalists and TV and radio broadcasters
DJs and musicians
Attorneys, judges and politicians
Executive directors and managers
Coaches and athletes
Authors and motivational speakers
Chefs
Architects
Researchers, engineers and scientists
Artists and photographers
Just like people with sight, individuals who are blind or visually impaired have different interests and skillsets. For a long time, the unemployment rate among people with vision loss has been over 70 percent, and it is due in large part to the numerous misconceptions that still exist. Thanks to equipment like screen-reading and magnifying software, Braille displays and various other tools, people with vision loss can hold different jobs. When employers have doubts about how we will accomplish a certain aspect of the job, chances are we have already given careful thought to it and come up with solutions.
If you would like to learn more about the different jobs done by people who are blind or visually impaired, visit the American Foundation for the Blind's CareerConnect website. The site provides different resources and other information for job seekers with vision loss. It also includes blog posts from successful professionals who are blind or visually impaired. You can also read our popular post about the top 5 benefits of hiring employees who are blind or visually impaired.
---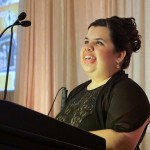 Sandy Murillo works at The Chicago Lighthouse, an organization serving the blind and visually impaired. She is the author of Sandy's View, a bi-weekly Lighthouse blog about blindness and low vision. The blog covers topics of interest to those living with blindness and vision impairments. Being a blind journalist and blogger herself, Sandy shares her unique perspective about ways to live and cope with vision loss.
Back to top