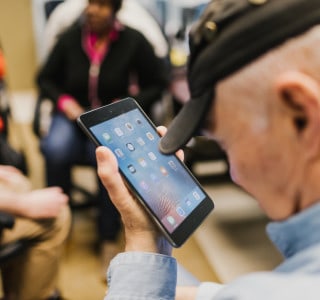 How Social Media is Promoting Disability Awareness
People of all ages have embraced technology and social media. Nowadays, we are constantly checking our profiles on Facebook, Twitter, Instagram, etc. to stay in touch with our family and friends, learn about the latest news and stay connected with what happens throughout the world. From seeing pictures of our family and friends, to viral videos of pets doing cute and silly things, there is always something everyone can enjoy! This has also created a great opportunity for people with disabilities to spread more awareness among the general public.
Molly Burke is a Canadian public speaker and YouTuber who happens to be completely blind. After struggling with and overcoming vision loss, bullying and mental illness as a teenager, Molly now works to educate others about the capabilities and challenges faced by people who are blind. Recently, I came across this video where Molly discusses the perceptions and realities of blindness, in an entertaining and engaging manner. Some of the situations she addresses are putting on makeup, using computers, pouring drinks and crossing the street. She also addressed the popular misconception of getting to know someone by touching their face – this was by far my favorite part of the video!
I found this video particularly interesting, because I can relate to all of the scenarios Molly addressed. In fact, I once had a college advisor assume that since I cannot see the computer screen, I dictated my emails and assignments to someone. After I explained how screen-readers and assistive technology work, he was more enlightened and fascinated by the topic! Most importantly, I educated him about what I and others with vision loss are capable of doing.
Molly is not the only public figure addressing the challenges faced by people with vision loss. Tommy Edison, better known as the blind film critic, has been blind since birth. He also uses social media and videos to educate viewers about blindness. Some of the topics he has covered over the years include using an ATM and crossing the street. Like Molly, Tommy uses humor to get his point across to his viewers. Tommy is recognized internationally, and many of his videos have become viral on social media.
As someone who is blind, a journalist and overall media enthusiast, I am thrilled at the unique opportunity today's technology has given people with disabilities. Not only does it help us have more independent lives, but it also allows us to promote disability awareness all over the world. Long-time Sandy's View readers know that the purpose of this blog is to inform and educate people about blindness and visual impairment.
Throughout my life, I have found that people are curious and eager to learn about how I and others with disabilities go about our lives. Thanks to social media and blogs, we are able to continue addressing misconceptions and breaking down the barriers faced by people with disabilities. This will one day help create a more accessible and inclusive society for everyone.
---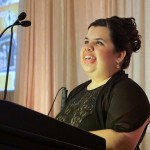 Sandy Murillo works at The Chicago Lighthouse, an organization serving the blind and visually impaired. She is the author of Sandy's View, a bi-weekly Lighthouse blog about blindness and low vision. The blog covers topics of interest to those living with blindness and vision impairments. Being a blind journalist and blogger herself, Sandy shares her unique perspective about ways to live and cope with vision loss.
Back to top