Career Fair Is a Rousing Success
On Friday, October 23, twenty-two adolescents who are blind or visually impaired convened online for The Chicago Lighthouse's annual Youth Transition Program Career Fair. As they gathered on Zoom, these youth were anxious to hear from professionals, who are also blind or visually impaired, across a variety of industries speak about their experiences in the workplace.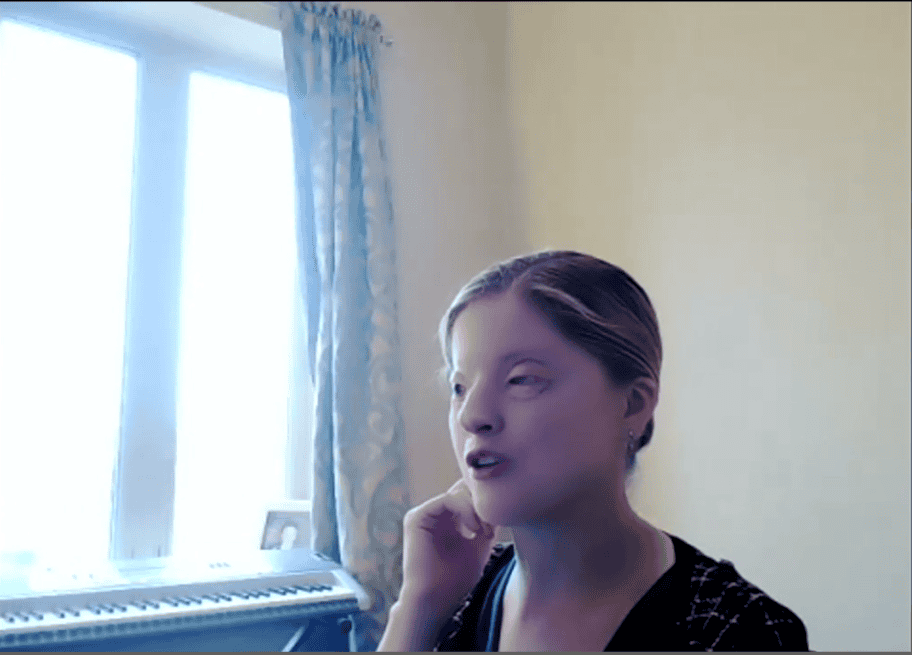 Jenn Rourke, Manager for Digital Insights at ABC7 Chicago who is visually impaired, shares with students how she paved the way for an innovative new career path.
This year's Career Fair was a long time in the making. Originally scheduled as an in-person event in March, the session was postponed due to the COVID-19 pandemic. Taking a cue from the successes of our recently completed virtual Summer in the City and First Jobs programs, we opted to hold the event in the fall, virtually.
Underscoring the importance of this event, everyone was delighted to pivot to the remote option. During the afternoon session, seventeen professionals shared experiences, such as what it was like to have a Guide Dog in the office, and offered advice about how to request and use workplace accommodations with confidence. "People will respect you more when you're open about what you need," digital strategist and producer at ABC 7, Jenn Rourke, told attendees.
This year's remote Career Fair came with a silver lining. Without the geographic restrictions, students from all over Illinois could benefit from the insight and wisdom of our presenters. This year's Career Fair included eight students and twenty teachers from the Illinois School for the Visually Impaired. These students have been unable to participate in prior, in-person Career Fairs as the school, in Jacksonville, Illinois, is a four-hour drive from The Lighthouse. (In addition, we held a second Career Fair for Chicago Public Schools students a week later, with twelve students and five teachers in attendance.)
The Youth Transition Program's annual Career Fair is an opportunity for The Chicago Lighthouse to help youth who are blind or visually impaired envision a future of possibility and opportunity. Even though this year's event happened in the virtual world of the internet, that mission was accomplished. "All of the speakers and topic selections were perfectly aligned with what the youth needed to learn," said one presenter with delight.