Operation Cuddle Up Completes Its First Mission
On a crisp Saturday in October, Flyer, a 2-year-old yellow Labrador, hung his head out of a motor coach window, taking in the fresh scents. After a two-week trip that took him from New York to Ohio to Colorado (where other dogs had gotten off), Flyer was finally arriving at his forever home in Wheaton, Illinois.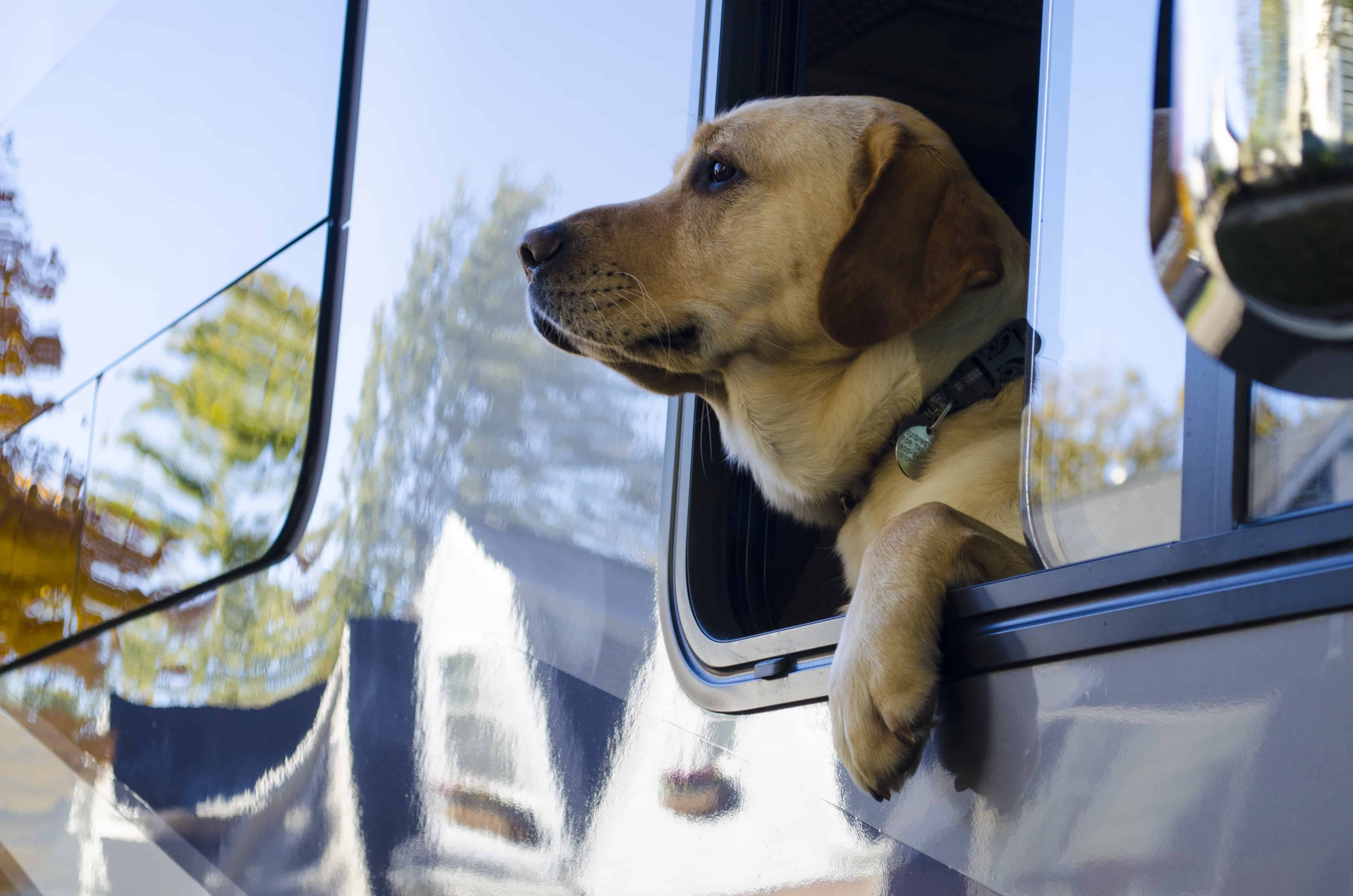 Flyer poking his head out of the motor coach window before meeting his new family, the Raskes.
Flyer is the first dog to be delivered through Operation Cuddle Up, a joint project between The Chicago Lighthouse and Guiding Eyes for the Blind, based in Yorktown Heights, New York. Operation Cuddle Up places fully trained companion dogs with families who have a blind or visually impaired child between the ages of five and fifteen. Though not official guide dogs, Operation Cuddle Up pets are a way to help children reduce anxiety, learn responsibility, and prepare for guide dog ownership in the future.
"It will be cool just getting to know him and his personality," said Isaac, the 14-year-old eagerly awaiting Flyer's arrival. "We're getting a new dog that's going to change our lives, mine in particular."
Isaac has participated in the National Federation for the Blind's BELL Academy, which teaches young students Braille and has been hosted at The Lighthouse, and his father, John, is a member of our Board. The family already has a 10-year-old Golden Retriever, Cider, and knows the joys a dog can bring into the home.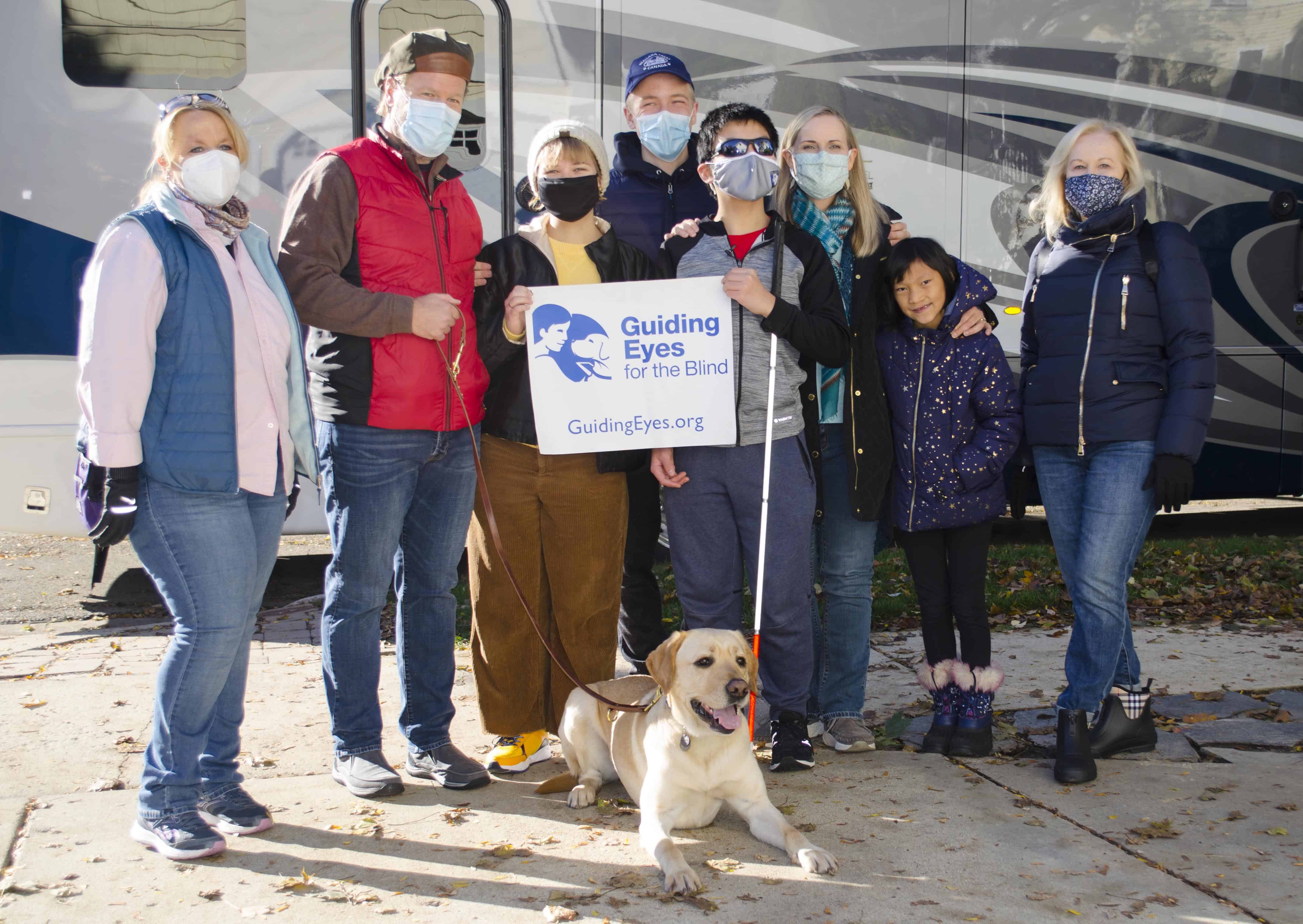 Flyer, a two-year-old Labrador, arrives to his forever home! Pictured left to right: Woody Curry, Senior Guide Dog Mobility Instructor at Guiding Eyes for the Blind; Chicago Lighthouse Board Member John Raske; Joelle Raske; Frederick Raske; Isaac Raske; Angela Raske; Samantha Raske; and Chicago Lighthouse President and CEO Dr. Janet Szlyk.
"Our family loves dogs for the companionship, fun, and unconditional love they bring into our home," said Isaac's mother Angela. "When we heard about Operation Cuddle Up, we knew it would be a wonderful opportunity to help Isaac build his confidence and have a forever friend."
Since arriving at his new home, Flyer has taken Isaac on several walks, including a 2-mile round trip journey to Starbucks, and been a constant companion as Isaac completes his schoolwork.