Lighthouse Employees Receive Recognition
National Industries for the Blind nominates Alisa Sutton and Jill Munro for national awards.
Congratulations to Chicago Lighthouse employees Alisa Sutton and Jill Munro, who have both been nominated for awards from the National Industries for the Blind for their professional achievements.
Alisa Sutton, who was also recently named Chicago Lighthouse Industries' Employee of the Year, has been nominated for NIB's Peter J. Salmon Award, which honors the accomplishments of employees who excel at their positions. Alisa, who has been visually impaired since birth, has been working in Chicago Lighthouse Industries since 2018. Her coworkers note her positive attitude, encouragement, and willingness to generously share knowledge contributes to the organization's overall excellence. "Alisa takes pride in her work. She consistently demonstrates that individuals who are legally blind can acquire the skills to perform complete and precise assembly tasks," says Kenyon Winston, Plant Supervisor at The Chicago Lighthouse.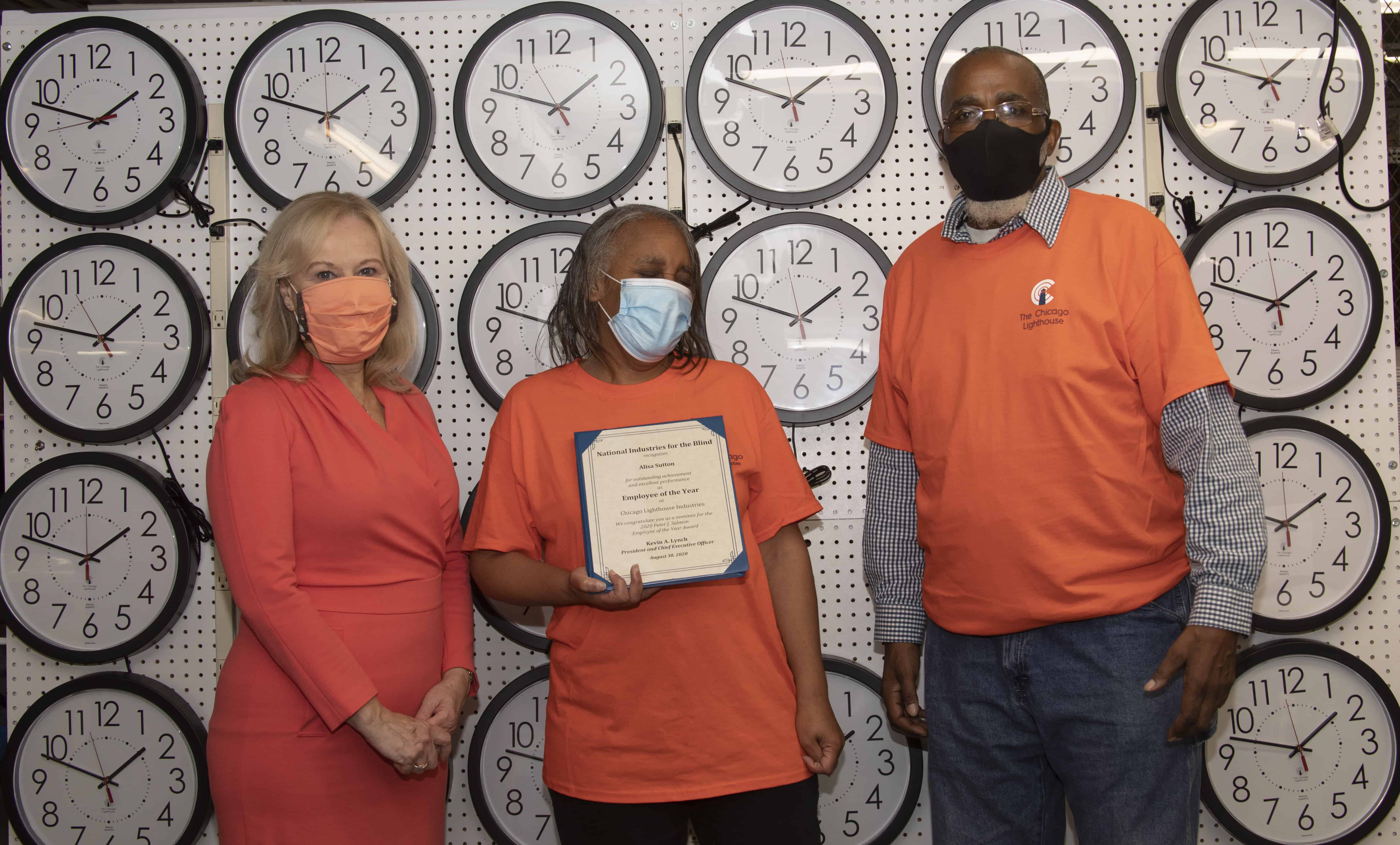 Dr. Janet Szlyk presenting the award to Alisa, while another employee from The Chicago Lighthouse Industries stands nearby.
In addition, Jill Munro, who works as a Contract Closeout Specialist at The Chicago Lighthouse's Army Contracting Command center in Rock Island, is a nominee for the NIB's Milton J. Samuelson Career Achievement Award, which recognizes career advancement at NIB-affiliated not-for-profits. (Milton Samuelson was a previous Executive Director at The Chicago Lighthouse.) While attending Vending School at the Illinois Center for Rehabilitation, Jill's job counselor suggested she might be interested in an open Contract Closeout Specialist job at The Lighthouse.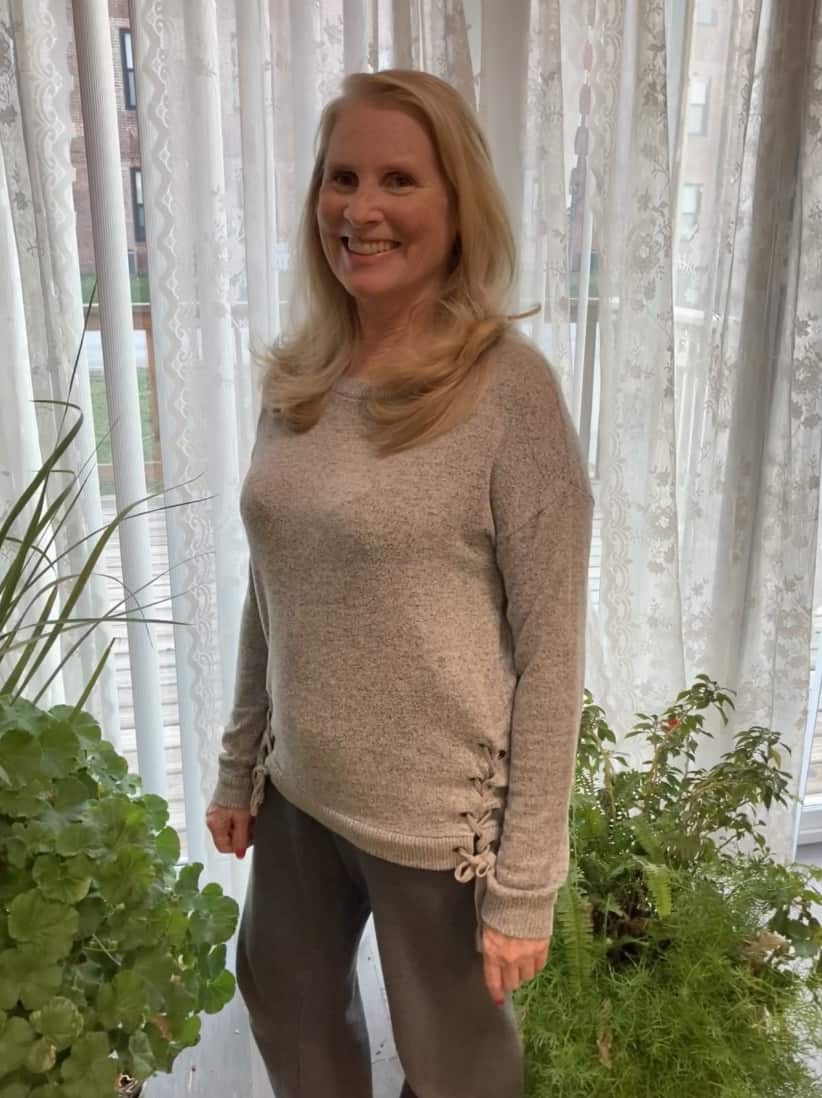 Jill Munro, also nominated for the award.
Though the job was 150 miles outside of Chicago in the Quad Cities area, Jill applied for the position and was offered the job almost immediately. Eager to start this new phase in her life, Jill relocated to the Quad Cities despite not having many connections in the area, and she hasn't looked back. "Jill encourages others to take advantage of opportunities. She has come to love the Quad-Cities area, her new friends, and most importantly her job and colleagues," says Charlene M. Bailey, Chief, Contract Closeout at The Chicago Lighthouse.