Whole Foods Market Partners with The Chicago Lighthouse
Help Us Make Every Dime Count!
We are proud to announce that The Chicago Lighthouse is the very first Illinois-wide One Dime at a Time partner at Whole Foods Market, now through March 30. Shop at any Whole Foods Market store in Illinois with your reusable bags, and The Chicago Lighthouse will receive a $0.10 donation per bag!
All proceeds collected from stores across the state through March 30 will directly support The Chicago Lighthouse.
How it works:
Find your local Whole Foods Market (click here)
Bring your reusable bags with you when you shop
Donate your $0.10/bag refund to The Chicago Lighthouse at the register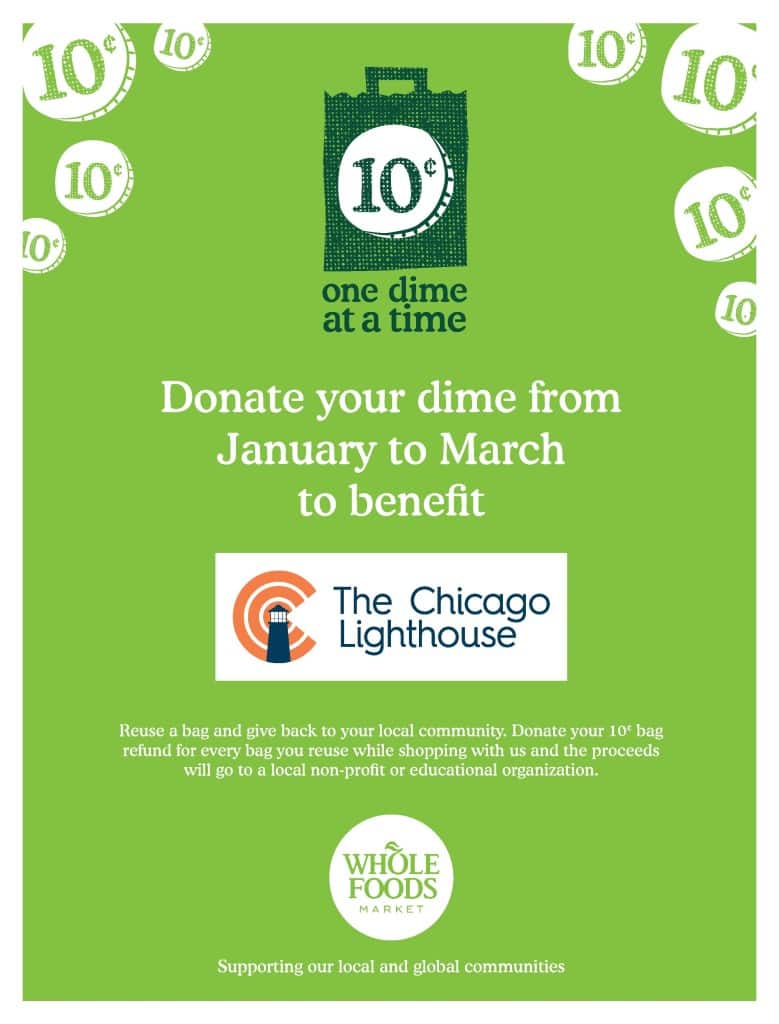 The Whole Foods Market One Dime at a Time program is designed to reduce the environmental impact of using disposable bags, while supporting local non-profits like The Chicago Lighthouse.