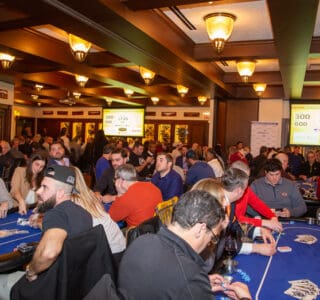 The Stakes were Raised for Vision
On March 3rd, Gibsons Steakhouse/Hugo's Frog Bar hosted over 200 poker and casino enthusiasts who spent the evening Raising the Stakes for Vision.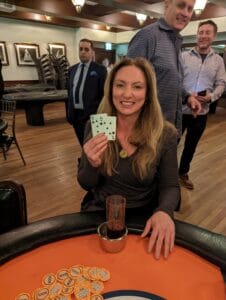 Laura Dorn not only won the last woman standing prize, she was also the first-place finisher and will go on to play in Las Vegas at the World Series of Poker in July.
Co-Chaired by Jeffrey Jackson, Ph.D., and Chicago Lighthouse Board Member Gary Rich, this signature fundraiser raised over $109,000 to support the critical programs and services of The Chicago Lighthouse North in Glenview.
If you want a seat at the table, join us in March 2023 for our next Raising the Stakes for Vision Poker and Casino Night. But you don't have to wait until then to get dealt in and contribute to our programs. On Thursday, November 10, 2022, we will be hosting Bets for Vets, a virtual poker tournament that supports our Veterans Programs, serving both our Veteran clients and employees.  Learn about this and other events supporting The Chicago Lighthouse here.
Back to top