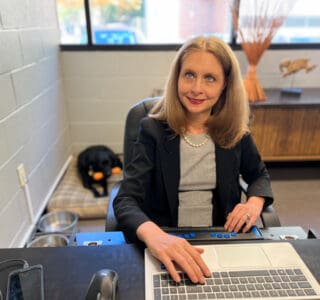 Free Workshop Provides Business Training for Adults who are Blind: A Q&A with Colleen Wunderlich about the Forsythe Entrepreneurial Center
Over the past two years, the workplace has changed drastically. The rise of remote work has led to a reimagining of possible career opportunities and new global trends, including a shift to entrepreneurship. In fact, in 2020, the U.S. Census Bureau reported a 24% increase in applications to start a business compared to the year prior. In alignment with our mission to provide career resources and opportunities for our community, we are proud to announce that The Forsythe Entrepreneurial Center is now part of The Chicago Lighthouse. Formerly The Forsythe Center for Employment & Entrepreneurship at Hadley, The Forsythe Entrepreneurial Center will provide business training for adults who are blind through educational workshops and programs. The Center will also provide the academic and practical training needed to obtain a license to vend on municipal property under the Randolph-Sheppard Act's Business Enterprise Program.
Colleen Wunderlich, formerly Chief Strategic Partnerships Officer at Hadley, will continue to oversee the Forsythe Entrepreneurial Center as Vice President of Partnerships at The Chicago Lighthouse. In the Q&A below, Colleen shares more about what the Center has to offer as well as helpful insights for aspiring entrepreneurs with vision impairments.
Why was the Forsythe Entrepreneurial Center started?
The Center was started by a Board Member of The Chicago Lighthouse, Sandy Forsythe, and her husband, Rick. They wanted to establish a resource that helps people with vision loss go into business and create a path to self-employment.
Some people may lose their vision and decide that they don't want to continue the work that they were doing. Or, perhaps the job that they once had cannot provide accommodations for someone with vision loss. Let's say, for example, someone drove a truck. After experiencing vision loss, they might want to start their own small trucking company. That would be a good example of someone who could still use their industry experience but in a different way. So, the Center was started to give people an option to take their practical experience, their network, and their expertise to start a business.
How does the Center help aspiring entrepreneurs?
We help people who have vision loss who want to start a business with business planning and advisor services. We also have video workshops that people can take to prepare a business plan.
When people come to us with a business plan, we sometimes have to help them narrow down and focus their idea to ensure that their venture is sustainable and has an opportunity for growth.
The unemployment rate for people with vision loss and other disabilities remains, unfortunately, so high. Owning your own business or being an entrepreneur might be an option for many circumstances. When might someone want to consider that path?
Sometimes it's the only option, and that shouldn't be looked at in a negative light. Some people have a unique skill set, and they have unique circumstances. If they can find a way to combine their expertise, their industry knowledge, and their network to make a living for themselves, they can live life on their own terms. I also think there is a misconception that it's easier to be one's own boss. One of the judges of a business competition we participated in said: "Your business will be the most difficult boss you ever have." Your business will not care if you're sick or have personal problems. You have to do what you need to do for your business, and it will tell you what it needs.
What are some other considerations that people should probably think about before becoming an entrepreneur?
In addition to experience and a business idea, they need a team around them to provide support. It could be family. It could be an attorney and accountant. It could be a driver providing transportation. Whoever it is, you need to build the right team around you to be successful.
You also need to have the financial capacity to start the business, whether you're borrowing money from a bank, which is often very difficult to do when you're starting a business for the first time, or you have family investors or angel investors. There needs to be a way to fund the startup cost.
You also have to be able to handle ambiguity, and not knowing what your future holds in terms of your income. You also need to be open to making changes and pivoting when needed. So, if you're a person that likes to know what you're doing from day one and have a routine, entrepreneurship may not be for you.
What are some of the advantages and disadvantages of owning a business?
The primary advantage is that you're your own boss and can work on your own terms. Also, if you need accommodations, like assistive technology and software, you don't need to negotiate for them.
Even though you're your own boss, there are always people that you must answer to, such as your customers, suppliers, and your employees. The idea that you don't have to answer to anyone as an entrepreneur is a common misconception.
What are some of the challenges that people with vision impairments encounter when establishing their own business?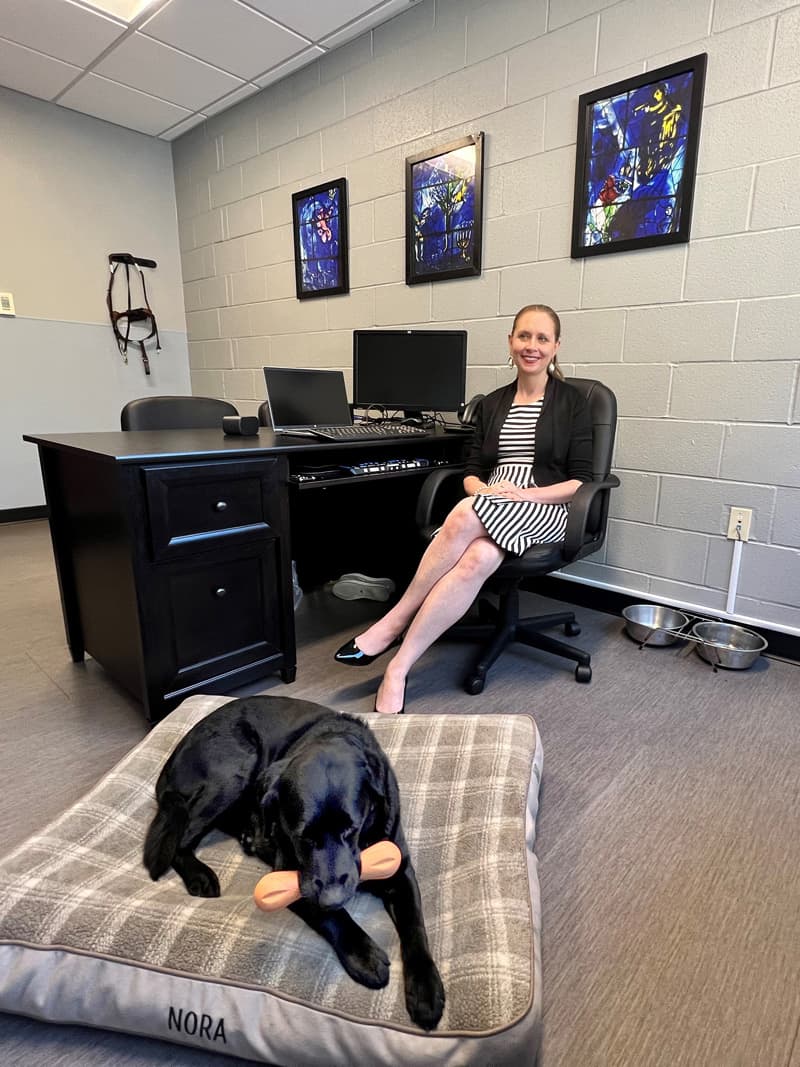 One that I see most frequently is having to work on software platforms or websites that are inaccessible. Whether it's their banking system, their payroll system, or inventory management, finding a platform that is accessible or an efficient workaround can be a challenge. There are challenges with transportation, and they may need to hire a driver or find some way to get around when needed for the business.
There is also the challenge of adapting your work environment to the way that you need it to be. For instance, you could be shipping products and there could be a lot of paperwork and visual information involved. You may need to find alternative ways to keep track of the business's activities that are efficient and accessible.
The Center offers many different courses and workshops. What are some examples?
Well, we offer workshops on accounting, business planning, Excel, and are currently building more workshops for the program.
If you have a business idea or you think you want to be in business for yourself, it's definitely worth exploring. One of the advantages of working with our Center is that it's free. We don't give you all the answers, but we help you figure them out for yourself.  It takes self-study to determine whether or not your idea is viable or if entrepreneurship is for you. If you think it's a good path for you, we're here to help you explore that.
If you are interested in learning more about The Forsythe Entrepreneurial Center, please visit: Forsythe Entrepreneurial Center (FEC) – The Chicago Lighthouse
Back to top