Hats Off to Our Graduates!
One of our favorite ways to kick off the summer is celebrating the achievements of our students.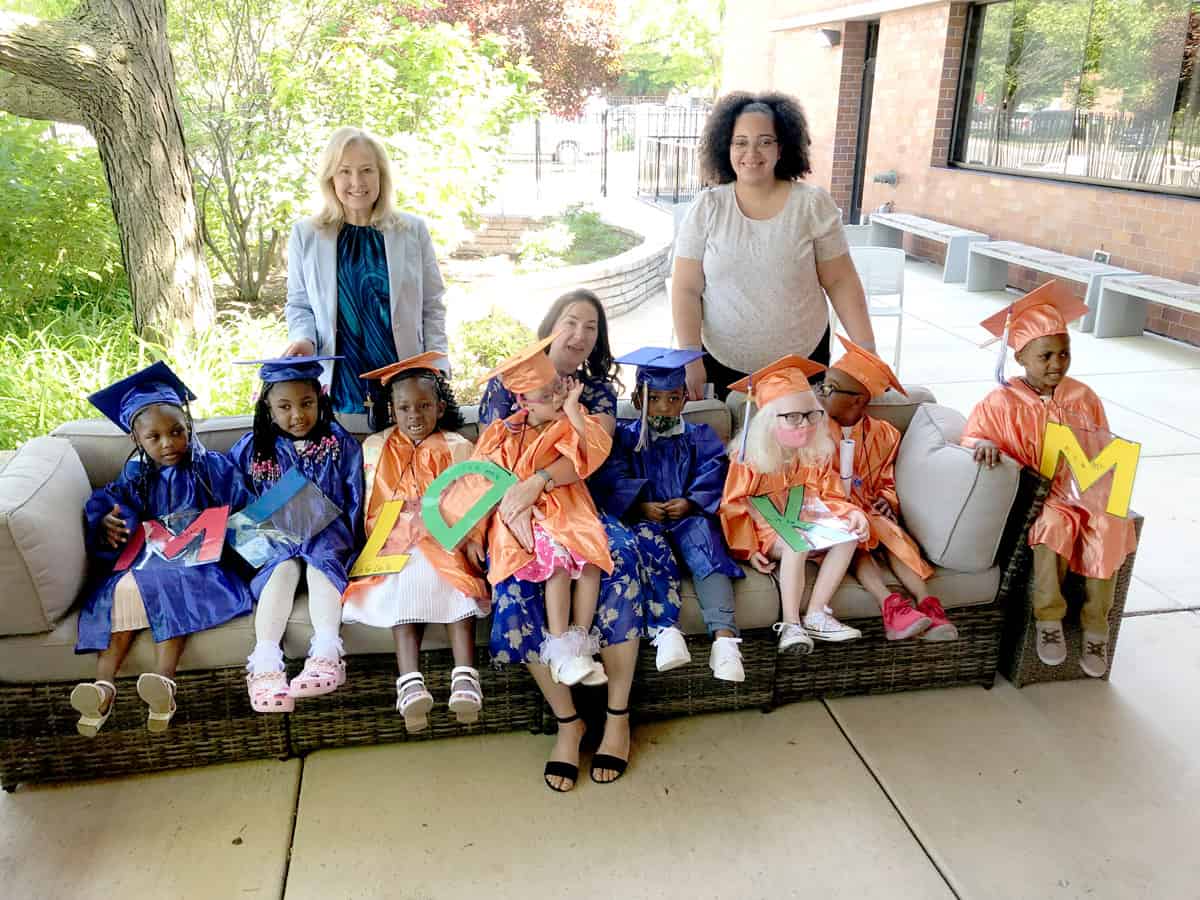 On a sunny day, as families gathered on The Lighthouse patio, our students from the Judy and Ray McCaskey Preschool prepared to take the spotlight. Before parting ways for the summer, they wanted to share some of their favorite songs. Their performance of songs including, "ABC's" and "Baby Shark," showcased just how much fun, friendship, and learning they experienced over the school year.
Our Preschoolers were the first of our Class of '22 to celebrate graduation. This year, we had eight graduates, each of whom are ready to thrive in Kindergarten.
---
Graduates of our Children's Development Center (CDC) and their families also enjoyed a warm and sunny celebration. High school student Michael, who was nonverbal when he entered our school, started off the ceremony by reciting the Pledge of Allegiance – another testament to the tremendous growth and  progress of our students.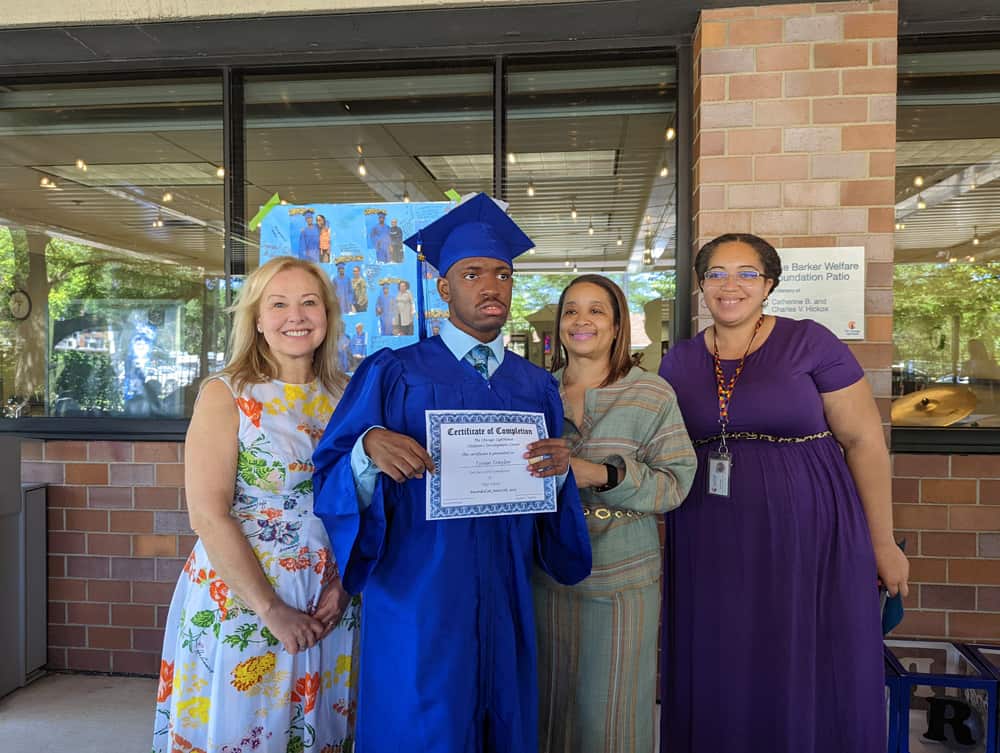 Three of these students graduated middle school and will join us in the Fall for high school. Despite their departures, each of our graduates will always be a part of our Lighthouse community.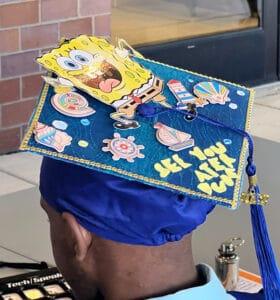 Tyrese, our high school graduate who has made significant strides, accepted his diploma while donning a cap with an image of Spongebob Squarepants saying, "See ya later dude!"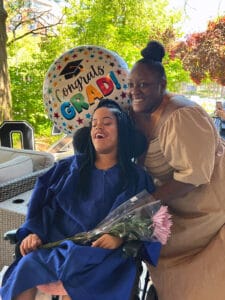 The ceremonies were bittersweet as this year's Preschool class will be the last to graduate from our school. To help meet the growing need for elementary educational opportunities for students with multiple disabilities, we are expanding the CDC to include students as young as kindergarten. (Previously, our youngest CDC students were in third grade.) By expanding our ability to begin working with elementary students at younger ages, we can amplify the impact of our work exponentially.
The success of our students would not be possible without our incredible education team, for whom we are eternally grateful. Congratulations to The Chicago Lighthouse Class of 2022! Our future looks bright thanks to each and every one of you.
Back to top