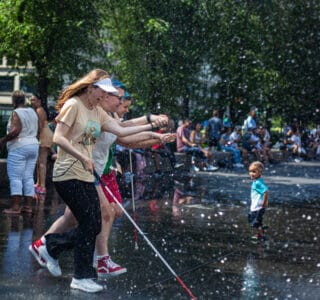 A Whole New World
Our Summer in the City Program introduces youth with vision impairments to new friends, new skills, and a new perspective on what's possible.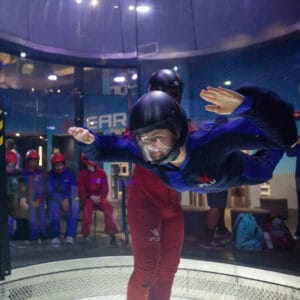 "The sighted world is sometimes overprotective of people who are blind," says Gabe during our annual Summer in the City Talent Show. "They don't want to let a person who is blind out of their sights because they're afraid something might happen. I have to tell you folks, the 'what ifs' are one of the worst diseases in terms of thinking."
Isolation is a common experience for teens and young adults who are blind or visually impaired. Often, they are the only people in their schools or families to have a vision impairment. Their families often fear for their safety, unintentionally isolating them from experiences like going out with their friends or even walking down the block alone.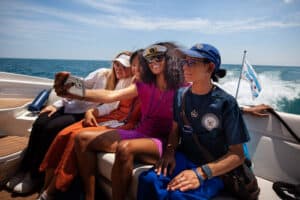 Summer in the City aims to change this. The five-day program brings youth from across Illinois together to experience a jam-packed week of activities. This Summer, participants did everything from learning to navigate public transportation to cruising on a yacht in Lake Michigan. Through these experiences, participants make new friends, gain independent living skills, and realize new possibilities for their futures.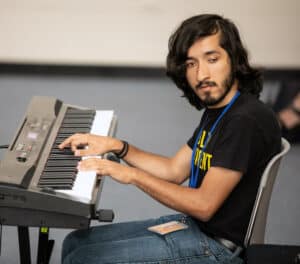 Just ask Alex, a former program participant. He first joined the program in 2017 and this year he returned as a counselor. Wearing a shirt with the words "BOLD" and "CONFIDENT," Alex said "I really enjoyed being in a guiding role. I was able to help a lot of campers because I could relate to them." He also shared insight from his college experience, encouraging participants to pursue the schools and degrees of their dreams.
On the last day of Summer in the City, each of the participants shined while performing in the annual talent show. In addition to entertaining the crowd with their musical and artistic talents, participants also shared the impact the week had on them. They gained confidence, learned skills that will help them become independent adults, and most importantly, recognized their potential is limitless. As Gabe stated to the audience, "When a person who is blind truly gets the independence they deserve, it feels like flying. You're weightless and have no one crushing you down. The hardest part of flying is taking off."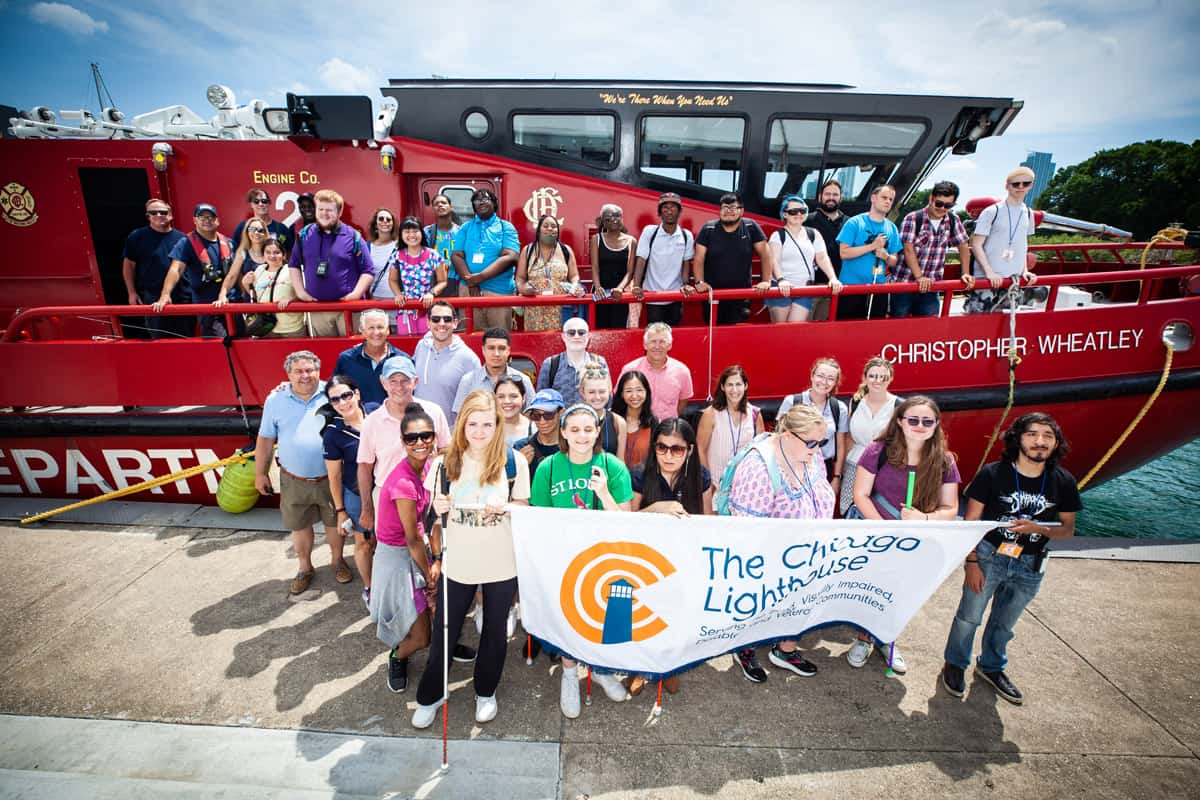 Back to top