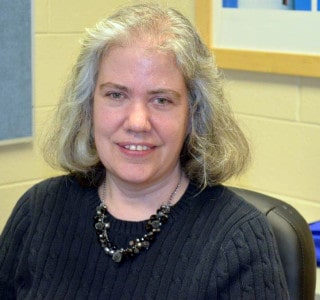 Chicago Lighthouse Appoints New Leader of Employment and Rehabilitation
April 12, 2019
In an effort to boost its overall employment and rehabilitation services, The Chicago Lighthouse has appointed an accomplished social service professional, Martha Younger-White, as a Senior Vice President.
In this role, Ms. Younger-White will be a key part of the agency's executive team and will work to help Lighthouse program participants find and retain employment and lead independent lives.
"We are delighted to welcome Martha to our team," said Lighthouse President and CEO Dr. Janet Szlyk.  "She comes to us after a distinguished 28 year career as a senior manager with the Illinois Department of Human Services (IDHS) in which she assisted people with disabilities in a variety of capacities.  We look forward to working with her to help us carry out The Lighthouse's ambitious agenda to better serve the disabled and Veteran communities."
Ms. Younger-White's most notable project with the State of Illinois, recognized by Governor Jim Edgar, was overseeing the installation of the nation's first pay TTY's for persons who are Deaf and/or hard-of-hearing in over 10 Illinois rest areas.  Most recently, she served as the Bureau Chief of the Bureau of Accessibility and Job Accommodation where she was responsible for assuring statewide compliance with the Americans with Disabilities Act in all of the department's programs, services and activities.
"I am thrilled to be able to come to such a renowned organization as The Chicago Lighthouse, which is universally admired for its good work," Ms. Younger-White said.  She noted that while at IDHS, she had a chance to work with the agency on a number of initiatives, including its CRIS Radio Reading Service, which provided information to the print-impaired community, and the Recipient Identification Number (RIN) Program.
Among her goals is to make The Lighthouse better known in the overall disabled community.
A native of Cleveland, Ms. Younger-White is a graduate of Northwestern University and the University of Illinois-Chicago where she received a Master's in Urban Planning and Policy.
She is a member of several disability organizations and has served on numerous boards, including the Coalition of Citizens with Disabilities in Illinois and Disabled Americans Rally for Equality.