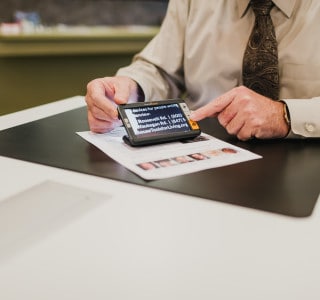 Comcast Newsmakers Segment – Tools for Vision with Luke Scriven
Services and devices offered at The Lighthouse's new Sandy Forsythe Assistive Technology Center were described by Luke Scriven, assistive technology manager, during a recent appearance on Comcast Newsmakers.  The segment is currently airing on Comcast cable stations across the Chicago area.
View the full segment here.