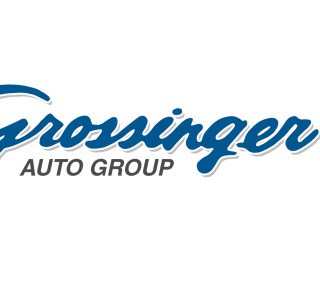 Prominent Business Leader Caroline Grossinger Joins Chicago Lighthouse Board
For more than 25 years, her passion and love for the auto business has driven her company into the ranks of one of the top automotive groups in the country.
Now Caroline Grossinger, having co-owned & operated the Grossinger Group, is channeling that same passion into supporting people with disabilities and Veterans through her service as a new member of The Chicago Lighthouse Board of Directors.
Actually Caroline, who has excelled as a successful business woman, is no stranger to community service. She dedicates her time and puts her resources into the areas her dealerships serve. Of particular interest has been assisting local schools, youth groups and the arts.
When asked what there was about The Chicago Lighthouse that appealed to her in particular, she smiles and says: "your fantastic programs and the employment opportunities in your call centers that have opened doors to a better life for individuals who are blind or visually impaired."
She recalls her first impressions of the organization after being invited to visit by Dr. Janet Szlyk, President and CEO. "I was totally amazed by everything I saw," she says.  "What struck me most was the comprehensive nature and wide variety of your programs." Caroline points out that one minute you are in a clock factory, the next you are in a radio station and then a school.
"I have come into contact with hundreds of non-profits and social service organizations," she notes, "The Lighthouse shows exemplary leadership providing multi-dimensional services."
Caroline adds that as a business woman herself, she appreciates the social enterprise model that The Lighthouse has followed in growing its call center operations.
"I commend them for diversifying their funding base and attracting new sources of revenue," she says, adding that such a strategic approach will help the organization grow while at the same time enabling it to fulfill its longstanding mission of improving the quality of life for the disabled and Veteran communities.
For her part as a Board Member, Caroline says that she wants to do all she can to help The Lighthouse.
"Now that the last of my three children have left home to attend college, I am looking forward to devoting more of my energy and time to such important causes such as the Chicago Lighthouse."