Caring for the Young at Heart
By the year 2050, rates of macular degeneration among people in the U.S. are expected to double. Learn how our Low Vision Clinic is helping our aging population access vision care that is vital for their independence.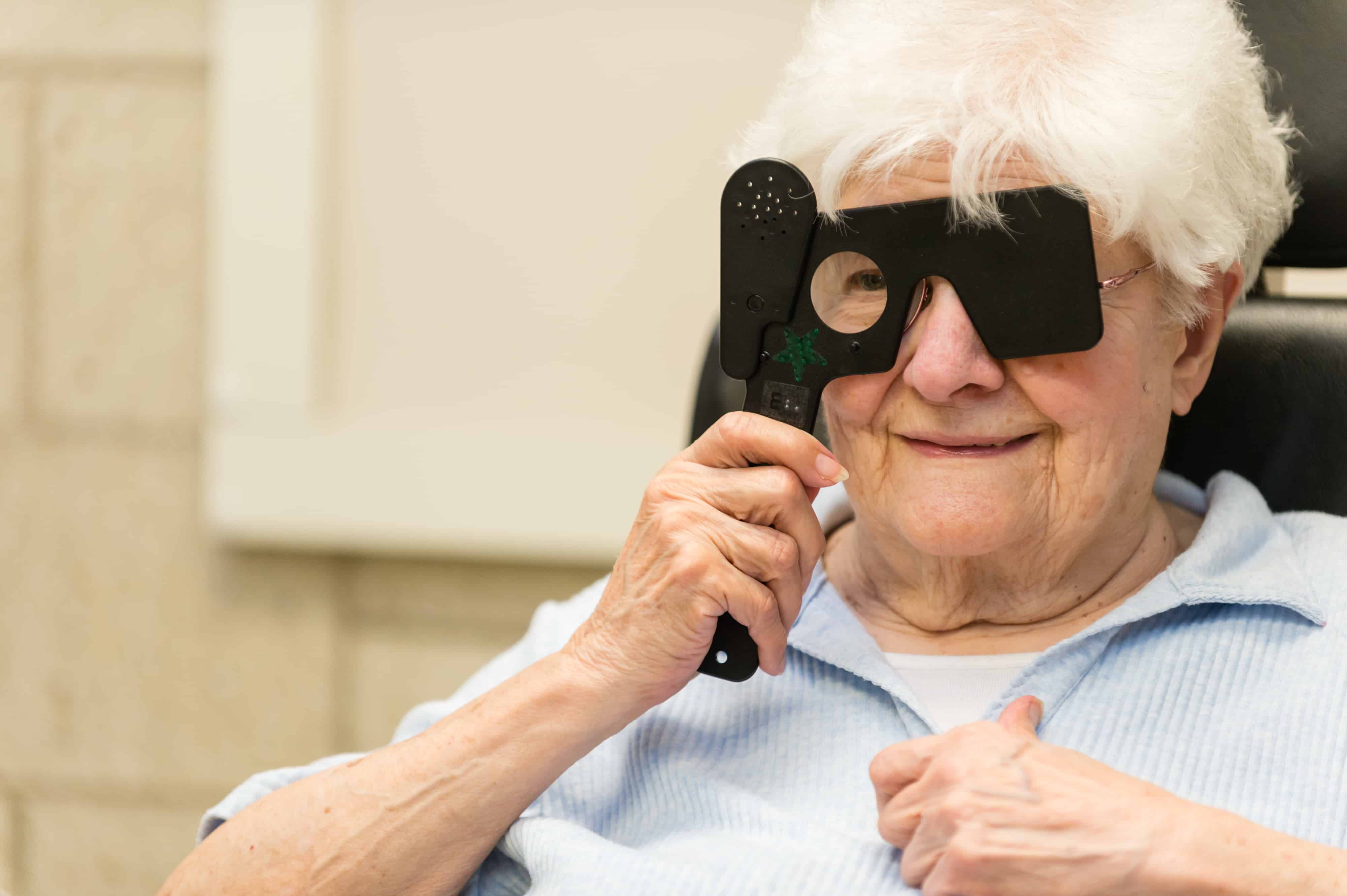 George Burns once said: "You can't help getting older, but you don't have to get old."
That's worth remembering as we look toward the year 2030, when the U.S. Census Bureau projects a huge demographic shift. That's when the youngest Baby Boomers turn 65—and one out of every five Americans will be of retirement age. By 2035, older people are projected to outnumber children for the first time in U.S. history.
Because those of us with—ahem—more life experience may develop age-related eye diseases and conditions that can cause varying degrees of vision loss, early referrals to Low Vision specialists (like those at The Chicago Lighthouse) are more important than ever.
Macular degeneration is expected to affect twice as many Americans by 2050, rising from 9.1 million to 17.8 million people, according to the Centers for Disease Control and Prevention. The CDC also reports that diabetic retinopathy among people 65-plus will likely quadruple by 2050, rising from 2.5 million to 9.9 million. Age also increases the risk of glaucoma and cataracts.
So it's crucial that our aging population can access vision care—to stay independent, productive, fulfilled … and young at heart.
Dr. Kara Crumbliss, Vice President of Clinical Services at The Lighthouse, is ready to meet the challenge. When Dr. Janet Szlyk joined our organization 11 years ago, the aging population "was one of our first topics of discussion: how to meet the increasing need for vision rehabilitation," says Dr. Crumbliss. We've tackled that by redesigning and expanding our clinic space, hiring more doctors, increasing the breadth of service offerings and decreasing wait times at our clinics, she adds. And crucially, we're working to "increase awareness among eye care practitioners and the healthcare community," Dr. Crumbliss says, "of Low Vision rehabilitation as the standard of care.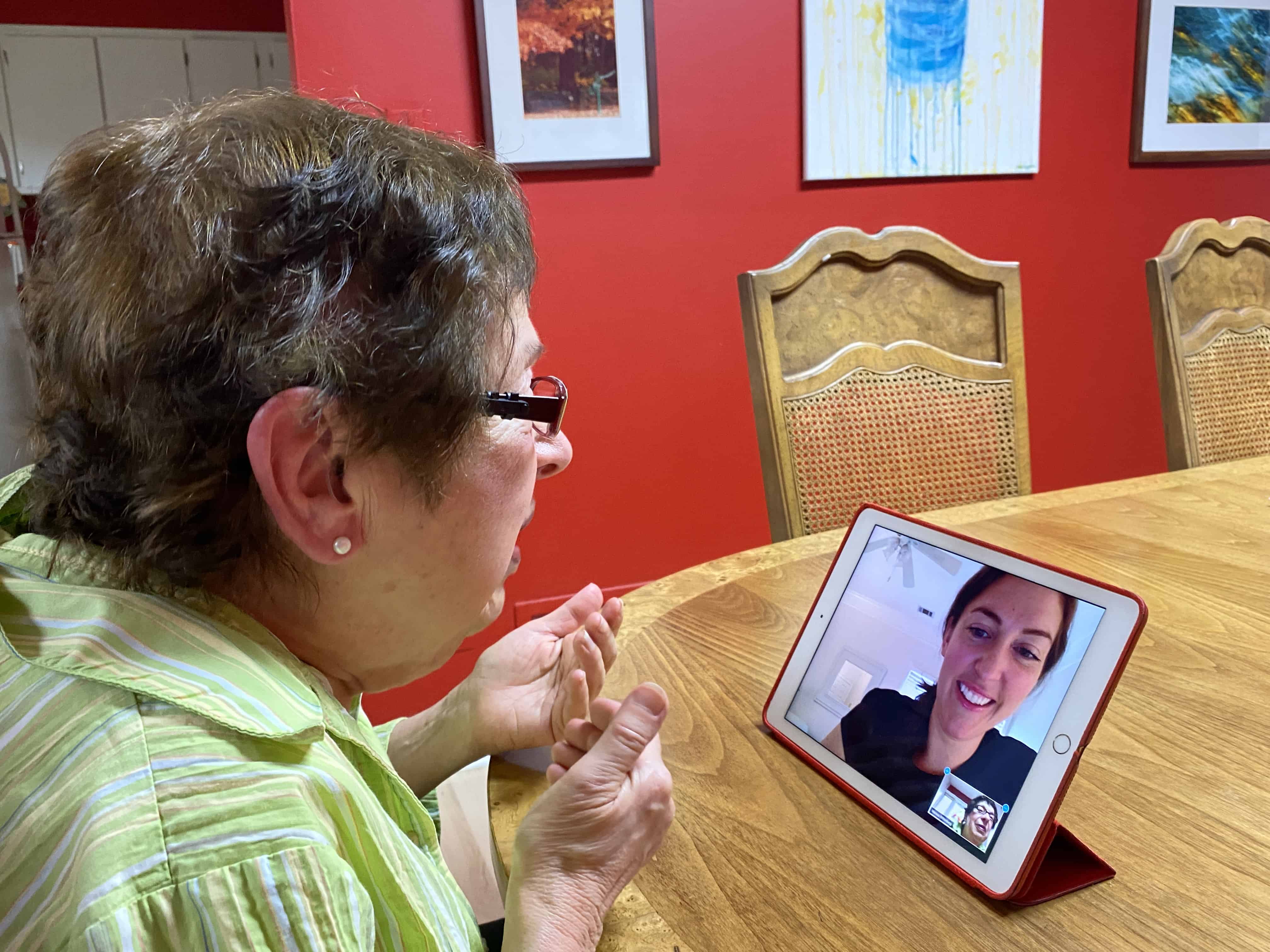 Due to the current COVID-19 pandemic, our Low Vision Clinic expanded to also offer virtual care visits for optometry, as well as occupational therapy and psychological services. "Telehealth has opened the door to low vision rehabilitation for a population that has multiple barriers to care including mobility, transportation, and simply a limitation of services nationwide. We now can meet patients from anywhere, greatly improving access to low vision care," says Dr. Kelly Scherer, Director of Clinical Services at our Low Vision Clinic.
To schedule a safe, in-person low vision exam, or a virtual care visit, please call (312) 997-3686 during normal business hours.
Back to top