"Together We Can Do So Much": Celebrating our 2019 Partnerships
In the words of Helen Keller, "Alone we can do so little; together we can do so much." This year, we are grateful to have formed and strengthened many partnerships to help support our mission of empowering individuals with disabilities and Veterans to lead more independent and fulfilling lives.
OrCam
"As an organization serving people who are blind and visually impaired, we are always looking for ways in which technology can help people live more independent lives," said Patrick Andrade, Assistive Technology Manager at The Chicago Lighthouse. Thus, The Chicago Lighthouse was thrilled to become the Midwest's premier partner and distributor of devices from OrCam, the world's leading AI company in wearable assistive devices for people with disabilities. Their recently released OrCam MyEye 2 has received widespread recognition as a life-changer for individuals who are blind or visually impaired, as it has the ability to read text on any surface and recognize faces and products. If you are interested in experiencing the OrCam MyEye 2 firsthand, you can schedule a free appointment at The Lighthouse by contacting Diana Randle at (312) 666-1331 ext. 3105.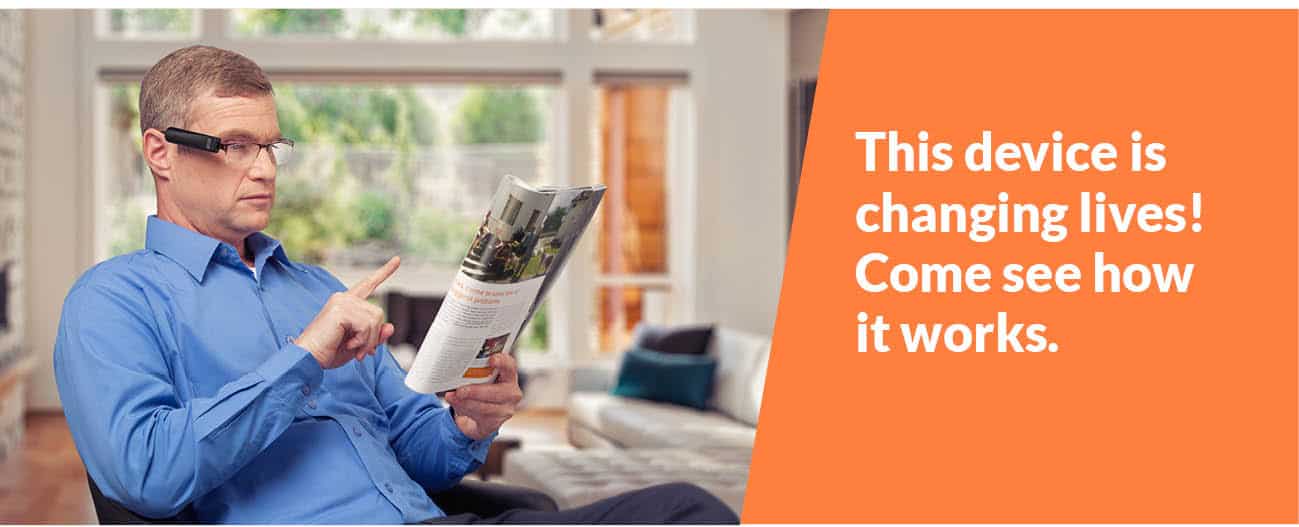 Chicago Blackhawks
Our partnership with the Chicago Blackhawks began last year when they served as a sponsor for the Blackhawks-themed sculpture titled "Lift Us" which was displayed as part of the 2018 Lighthouses on The Mag Mile. This November, The Lighthouse had the exciting opportunity to present the sculpture to Blackhawks owner Rocky Wirtz. The sculpture will now reside at the United Center as a symbol of our shared commitment to access and inclusion for people with disabilities.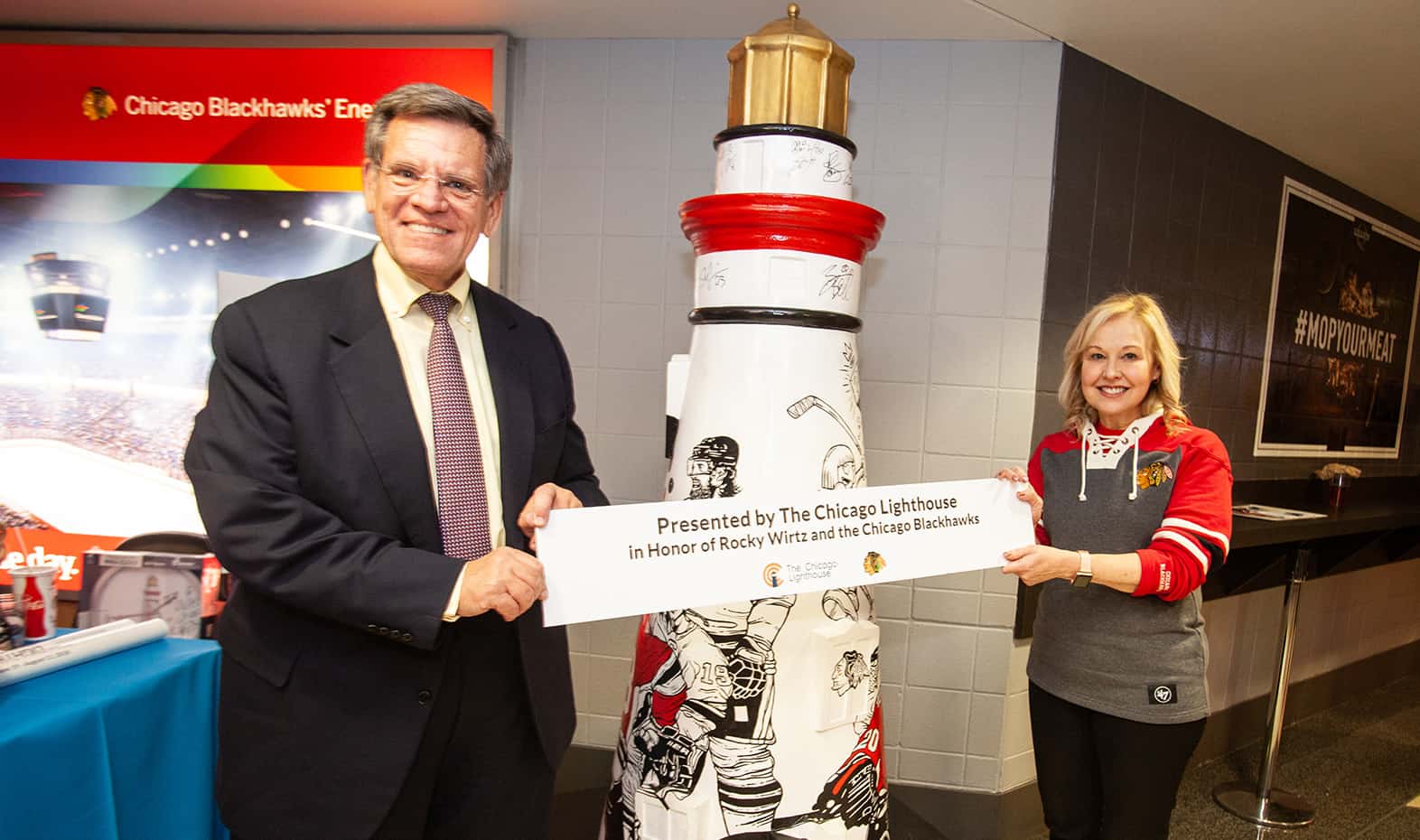 Hinsdale Junior Women's Club
Earlier this year, we were awarded a grant from the Hinsdale Junior Women's Club (HJWC) to purchase an accessible, multi-purpose van which will allow our clients to further enjoy Chicago's numerous cultural and recreational activities. Founded in 1949, HJWC provides volunteer and philanthropic service to organizations that serve women and children. The beautiful new van has 16 seats plus an additional two spots for wheelchairs, as well as one wheelchair lift. It will be used to transport our children and adult clients participating in a number of different programs, including our Preschool and Seniors Program.

We are so grateful to move forward into 2020 with each of these generous and valuable partners!