Opening Doors of Access and Inclusion to People with Disabilities
09/02/2019
"Would you like a menu in Braille"? the host at Denny's asked as he saw me entering with my white cane in hand. Getting asked this question was like music to my ears to say the least. Although we have come a long way in providing accommodations for people with disabilities, barriers to full access and inclusion still exist.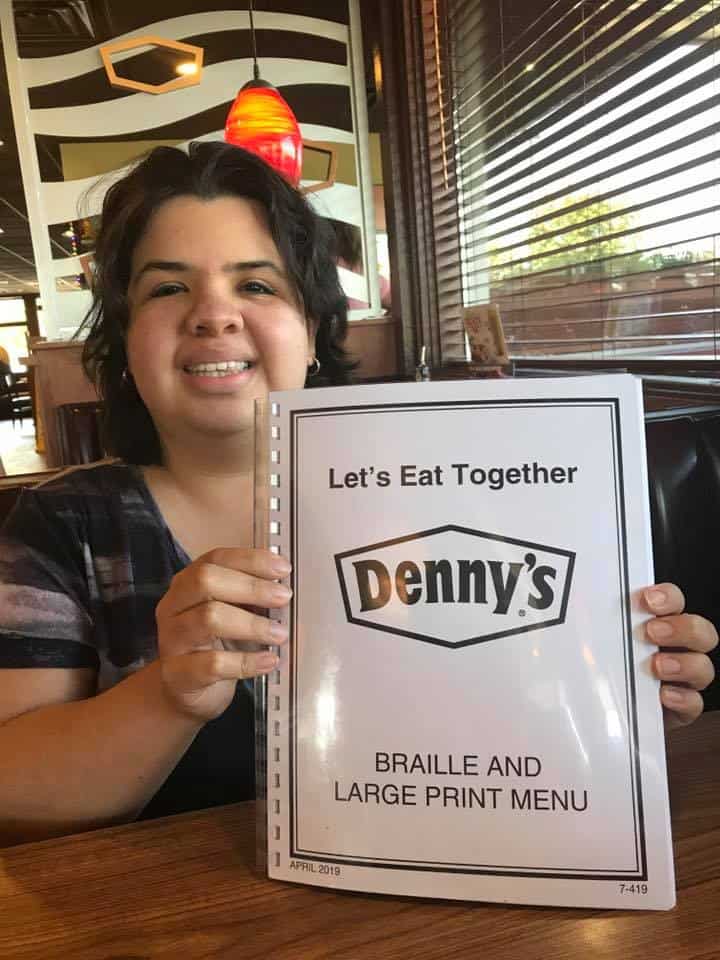 Accessibility enables people with disabilities to lead more independent and fulfilling lives.
Accessibility goes beyond restaurant menus, and we can all contribute to making our communities more accessible to people with vision loss or other disabilities. With the proper accommodations, patrons with visual impairments can appreciate museums and other attractions. Making public transportation accessible helps people with all types of disabilities get around independently. Full access will help us participate in the community and live more fulfilling lives.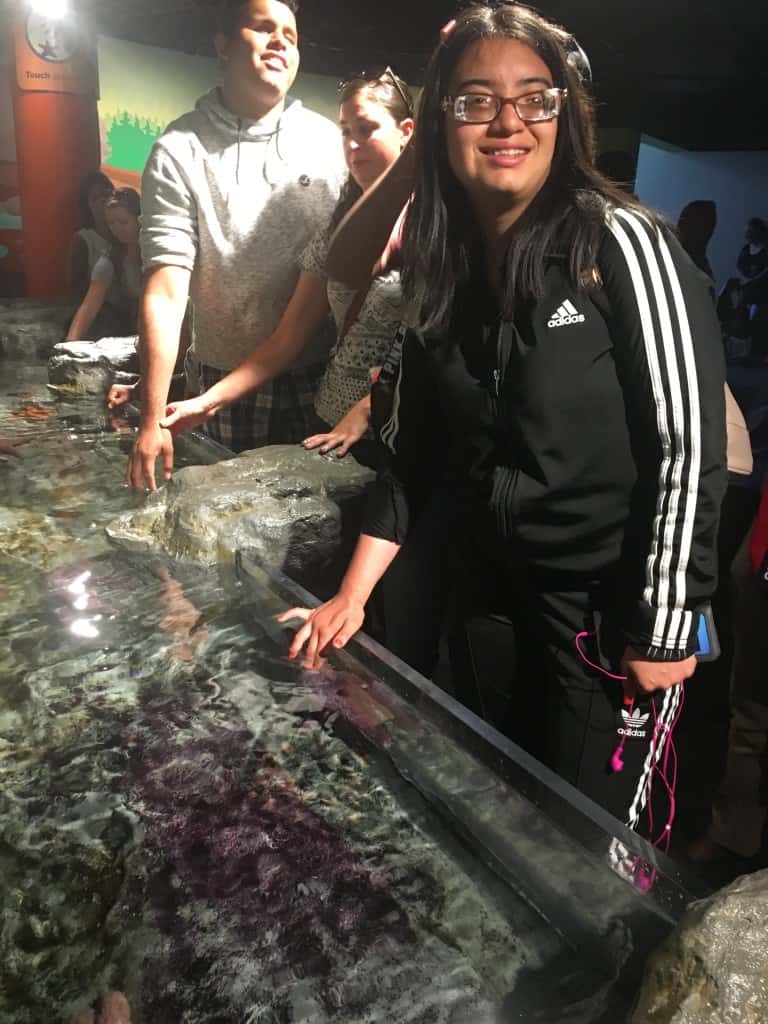 Offering touch tours is one ways that museums, plays, and other cultural institutions can be inclusive of people who are blind or visually impaired.

I have been extremely fortunate to live in a community where accessibility has been readily available. Museums and plays with touch tours and audio description help me enjoy the experience alongside my sighted family and friends. Today's assistive technology helps me be more independent and take part in social media. Audible announcements in buses and trains, as well as Braille on elevator signs, help me get around in my community.
Although many of us have been fortunate to live in accessible communities, there is still work to do. In the United States, for example, it is estimated that between 70 and 75% of people with disabilities currently do not work. Now more than ever before, individuals with all types of disabilities can and do hold a variety of jobs. This is in part thanks to assistive technology, which enables us to do the same work as our non-disabled peers. Screen-readers and other technologies allow me to work as a radio producer at The Chicago Lighthouse's CRIS Radio station. With these devices I can do everything from sending and receiving emails, to recording radio broadcasts. Thanks to The Lighthouse giving me this opportunity and providing me with the appropriate technologies, I am working in a job I love. I truly hope that more individuals will have the same opportunity in the future.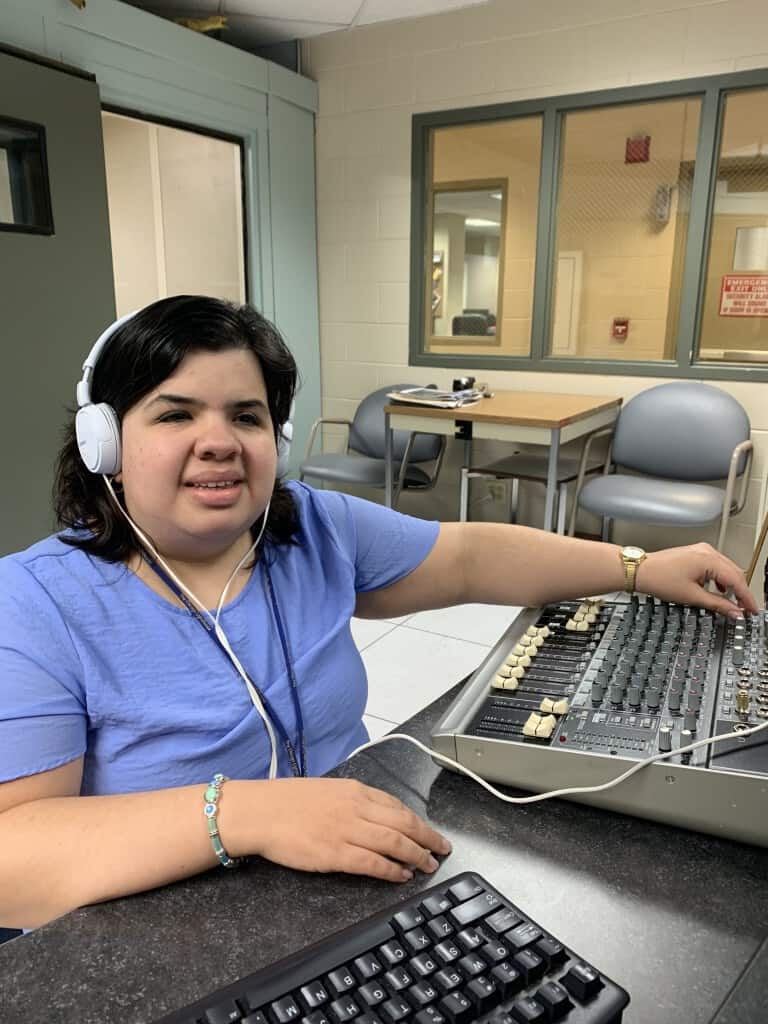 Assistive technology such as screen-readers, magnifiers, and other software and devices enables individuals who are blind or visually impaired, like Sandy, to do the same work as their sighted peers.
There are other simple tips we can follow to include people with disabilities in our day-to-day lives. Making a person with a disability feel welcome and included is easier than you may think! Get to know people with disabilities by becoming their friend. If out and about with someone who is blind or visually impaired, offer to read them the restaurant menu or other print material. Museums, movie theaters and other performance venues can help by offering touch tours or audio description for guests with visual impairments, as well as closed captioning for individuals who are deaf. Employ or encourage your employer to hire employees with disabilities. Better yet, if you encounter someone with a disability and are not sure how to help, just ask! Being asked this simple question will make us feel welcome.
I would like to extend my appreciation to Denny's, as well as all of the people and organizations that have made it possible for me to participate fully in my community. By offering simple and meaningful accommodations, you have helped me be more independent. I invite everyone to help make your community and the world a more accessible place for people with disabilities! Access and inclusion benefits everyone.
Come out to Center Stage on September 14 and see how beautiful and powerful it is when we open doors and support an inclusive community.

What are you doing to offer access and inclusion? Please leave us your thoughts and comments!
Back to top