Are you ready to take the steps towards a healthier lifestyle?
Enroll now in our Total Wellness Program!
Total Wellness Program
Get the most out of life.
Living a healthy life is more than just eating right and exercise. The Chicago Lighthouse's Total Wellness Program helps individuals develop a holistic approach to health, incorporating the mind and body. Through individualized coaching, training and support groups, participants will take meaningful steps to reap the benefits of a healthier lifestyle.
What are the benefits?
Taking a mindful approach to living a healthy lifestyle can result in improved physical and mental wellbeing. Among the benefits of The Chicago Lighthouse's Total Wellness Program are:
Improved fitness
Nutritional education (e.g., why is protein important?)
Increased energy through physical activity
Reduced anxiety, depression and stress
Weight loss
Discuss trending topics (e.g., intermittent fasting)
Combatting age- and weight-related diseases, including Type 2 diabetes
What are the Program Details?
The Chicago Lighthouse's Total Wellness Program is a free, year-long course designed to help participants make small changes that lead to overall health and wellness. The program includes:
A trained lifestyle coach to guide and encourage you
Resources and tools to help you be more active, manage stress and lose weight (e.g., fitness tracker, exercise band, food measurement tools)
Support from other participants who are seeking the same outcomes
Accommodations for participants with disabilities
Virtual meetings occur weekly for 8 weeks, moving to twice a month for 4 months, and once a month for the final 6 months.
The Chicago Lighthouse's Total Wellness Program is offered in partnership with Chicago CARES to Prevent Diabetes. To find out whether you're eligible for the program, click the button below to enter your contact information, and a member of our team will reach out to you.
---
Meet the Team
This program is led by The Chicago Lighthouse's dedicated team of researchers and public health professionals. This dedicated team is available to you throughout the program to support you on journey to a healthier life.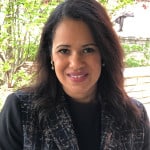 Patricia Grant, Chicago Lighthouse Lauren M. Ross Chair in Low Vision Research and Vice President of Research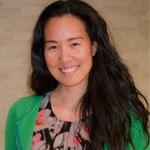 Meesa Royster Program Coordinator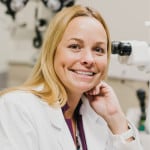 Kara Crumbliss, O.D., F.A.A.O. Clinical Champion
Related Links
Back to top