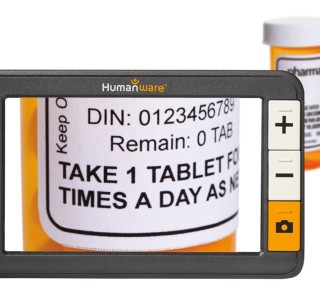 The Humanware Explore Line is Here!
The new Explore line of handheld electronic magnifiers from Humanware has arrived, and they are looking great! We're particularly excited about the Explore 5, the flagship model, featuring a great image, ease of use and innovative features.
Check out the video below to get an idea of what it's all about, and see it in our online store by clicking here.
Back to top