Tips for Making An Accessible and Inclusive Halloween Celebration
"How do you enjoy Halloween if you can't see?" I have gotten this question multiple times from friends and family. Halloween is a time to visit haunted houses, watch scary movies, and dress up. People might assume that Halloween can only be appreciated visually, but it can also be enjoyed using our other senses.
To me, Halloween was a multi-sensory experience when I was growing up. Toys or decorations that made scary sounds were my favorite. In elementary school we made tactile Halloween crafts. On Halloween we would go to haunted houses where I remember hearing creepy sounds and feeling slimy 'brains' made out of noodles or homemade slime! Of course, I can't forget the fun I had trick-or-treating with my family and friends. Tasting the different goodies was by far one of my highlights during Halloween. Truth be told, I felt that I enjoyed Halloween just as much as my sighted family, friends, neighbors and classmates!
Making Halloween accessible and fun for people who are blind or visually impaired is not as difficult as it might seem. The following are a few tips that can help you create a Halloween celebration everyone can enjoy.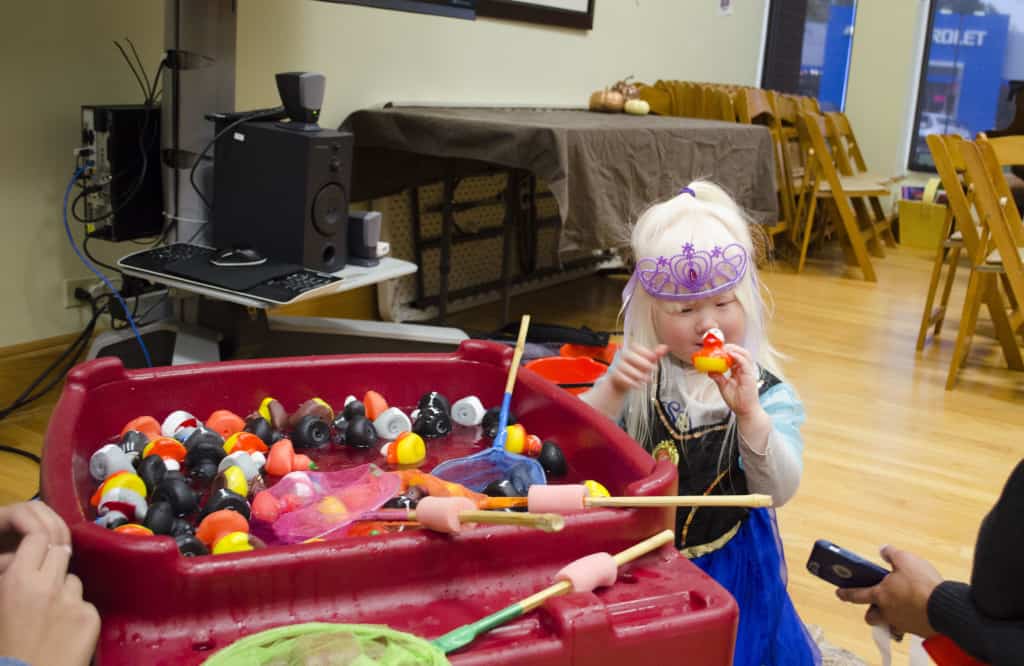 • Create multi-sensory games for children who are blind or visually impaired. If you are designing a haunted house, make sure to add 'spooky' sounds or music, or tactile objects like bubble wrap, slime, etc. For someone with little or no vision, this creates a fun and surprising experience.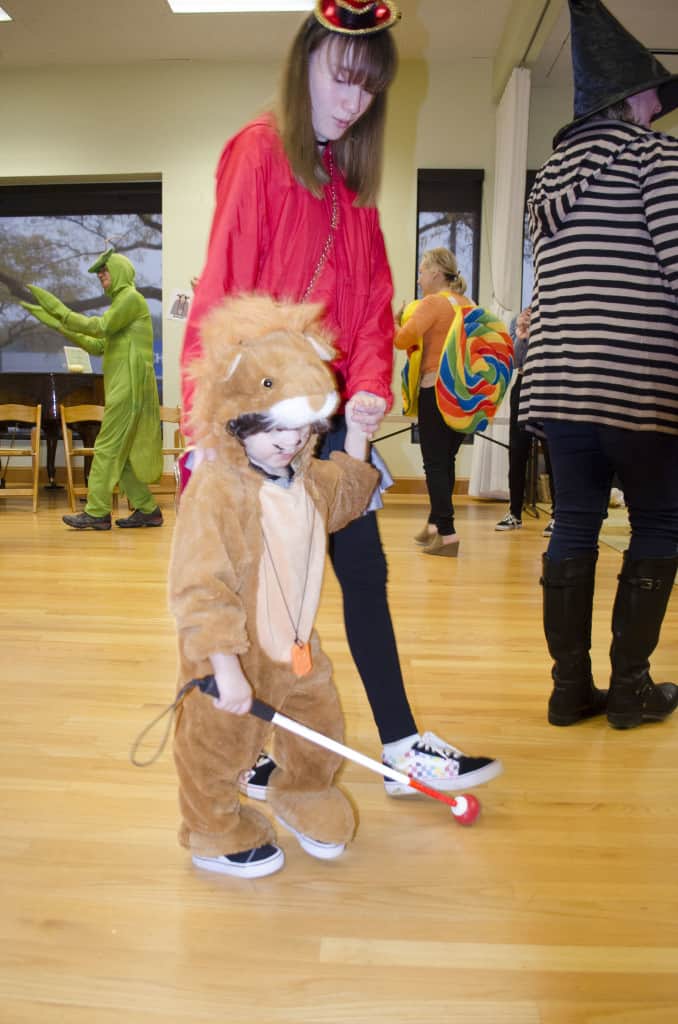 • If a child is blind, be sure to fully describe the costume he or she will be wearing. When I was a child, I especially enjoyed costumes that had different textures. Describe things like colors or other visual features. Have other family and friends describe their costumes or Halloween decorations to people who are blind or visually impaired. Although we may not be able to see, we still want to know what our friends are wearing!
• If you are handing out candy to trick-or-treaters who are visually impaired or blind, make sure to let them know what you will be putting in their bag. Many sweets and toys can be easily identified by touch, but it is still nice to know what we will be getting. If handing out toys, it is a good idea to give tactile things like rings, plastic animals, scented stickers, etc.
• Watching scary movies is also something people who are blind or visually impaired can enjoy during Halloween. Many popular scary movies and TV series offer audio description so that people with vision loss will know what is happening on the screen. You can find all available audio described movies and TVseries at www.acb.org/adp
For me, Halloween was by far one of my favorite celebrations as a child. Although I was not able to see scary costumes, haunted houses and scary movies, I still found different ways of adapting these things. I hope that the above tips will help you and your loved ones create a spooky, fun and safe Halloween!
What other tips or recommendations do you have for making Halloween accessible to people with disabilities? Please leave us your suggestions. Happy Halloween from The Chicago Lighthouse!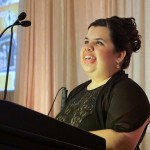 Sandy Murillo works at The Chicago Lighthouse, an organization serving the blind and visually impaired. She is the author of Sandy's View, a Lighthouse blog about blindness and low vision. The blog covers topics of interest to those living with blindness and vision impairments. Being a journalist who is blind and blogger herself, Sandy shares her unique perspective about ways to live with vision loss.