An Interview with Award-Winning Jazz Composer and Musician Lisa Hilton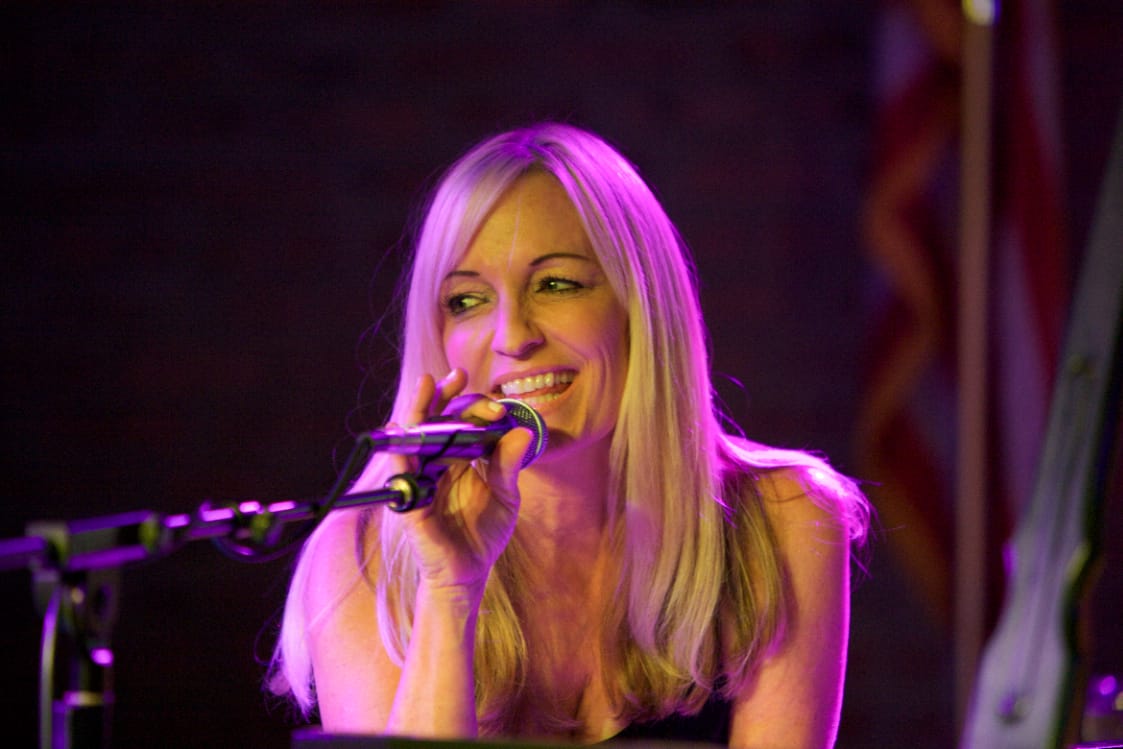 Lisa Hilton performs at the iconic Buddy Guy's Legends for one of our Jazz Nights.
Recently, I had the opportunity to interview acclaimed pianist Lisa Hilton, one of the stars of The Chicago Lighthouse's annual Jazz Night event. This year, Jazz Night will be held on Tuesday, April 2, at Buddy Guy's Legends. Lisa talked to me about some of her experiences as a composer and musician, as well as her passion for performing for individuals who are blind or visually impaired.
Ever since she was six-years-old, one of Lisa's favorite pastimes was playing the piano. She later developed an affinity for jazz music. Today, the award-winning composer and musician has released one album almost every year since 1997. Lisa's latest album, Oasis, is her 21st CD and was released in 2018.
Composing music comes naturally to Lisa when playing the piano.
"I never have the intention that I'm going to compose something," Lisa says, adding that it simply comes naturally to her. In fact, she has ready begun composing for this year's album.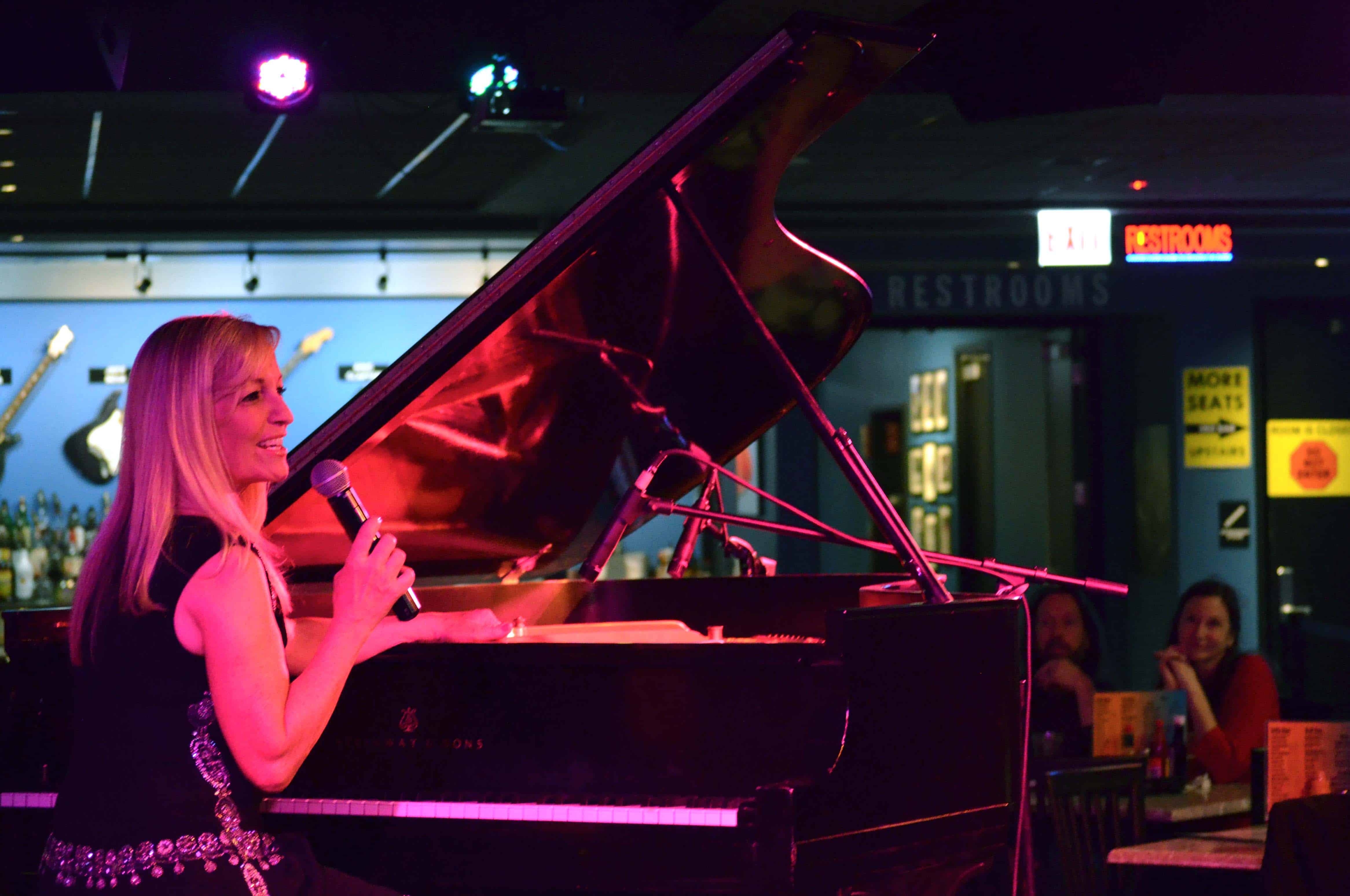 Lisa has performed at major jazz venues from coast to coast.
For Lisa, composing and playing music is all about helping people feel good and happy. Much of her inspiration for the songs she writes comes from the things – both positive and negative — happening in the world. While arranging and composing the music for Oasis, for example, Lisa felt that in today's chaotic world, what we need is a place of refuge and beauty, sort of like an oasis.
"I don't write for myself, I write for us, I write for the world," she tells me.
Little did Lisa know that the music from Oasis would hit so close to home. Shortly after releasing the album, she was evacuated from the 2018 wild fires in Southern California, one of the most destructive fires in that state's history. Leaving her home and belongings behind was difficult, but the hardest challenge was not being able to play her beloved piano for several days. Songs that she had composed for the enjoyment of others – like Vapors and Shadows and Adventureland – will always remind her of the 2018 wild fires.
Lisa has a deep appreciation for music, and she wishes for others to have the same experience. More specifically, she is particularly interested in giving individuals who are blind or visually impaired the opportunity to listen and enjoy her music. This started out as a simple desire to help her local community in Southern California. She began performing for students at Camp Bloomfield, a summer camp organized by Junior Blind of America in Malibu, California for children who are blind, visually impaired or multi-disabled. Twenty years later, Lisa continues performing for Junior Blind, the Perkins School for the Blind in Watertown Massachusetts, and more recently The Chicago Lighthouse.
Performing for these groups is one of Lisa's favorite activities for a very unique reason.
"Human beings are judged by how they look, what they're wearing, how their hair looks, what they're driving, all of that. With people who are blind or visually impaired, I feel that I'm being judged and being experienced by who I am … and I really like that," she says.
Lisa hopes to continue holding these performances, as well as advocating for better music and arts programs in schools serving young students with disabilities.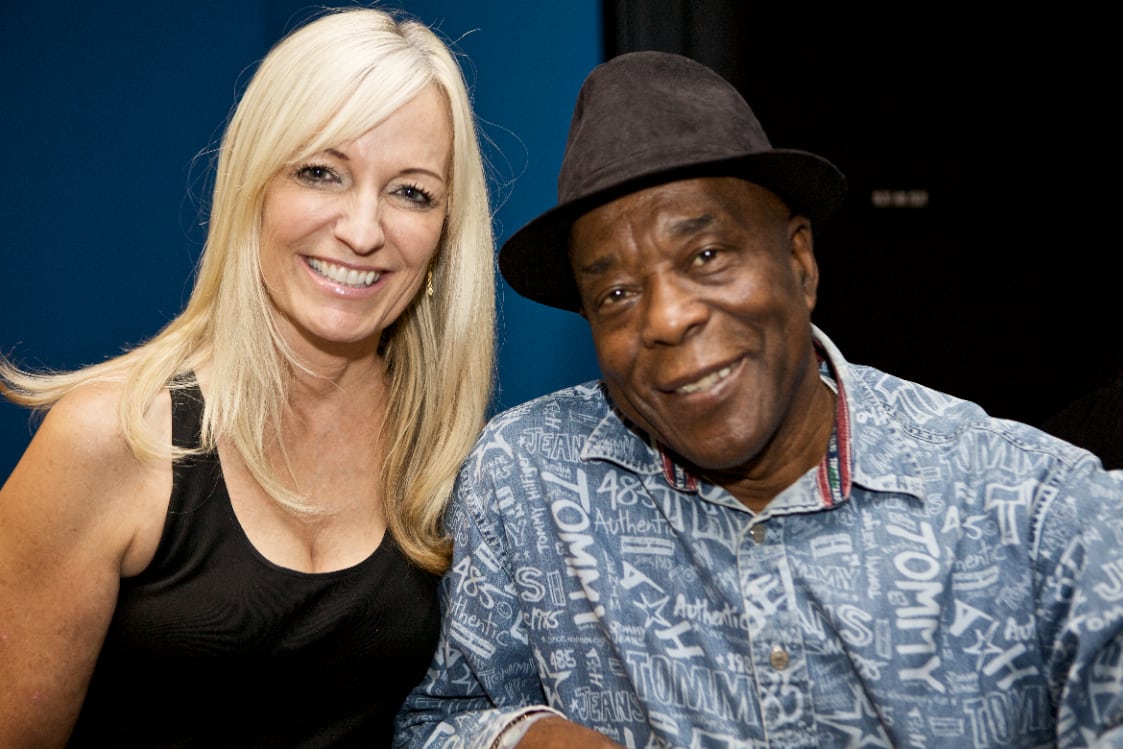 The legend Buddy Guy himself appeared at one of our Jazz Nights to watch Lisa perform. 
Lisa's performance at Jazz Night will be the last day of her Oasis tour. The event will take place on Tuesday, April 2, between 5 and 8 pm at Buddy Guy's Legends, 700 S. Wabash Avenue in Chicago. Jazz Night will also feature a dazzling performance from renowned jazz singer Nikki George. Proceeds will benefit programs at The Chicago Lighthouse, which serves people who are blind, visually impaired, disabled or Veterans. For more information and to purchase tickets, click here.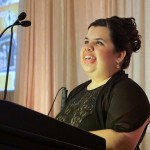 Sandy Murillo works at The Chicago Lighthouse, an organization serving the blind and visually impaired. She is the author of Sandy's View, a bi-weekly Lighthouse blog about blindness and low vision. The blog covers topics of interest to those living with blindness and vision impairments. Being a blind journalist and blogger herself, Sandy shares her unique perspective about ways to live and cope with vision loss.
Back to top