Sharing the Low Vision Experience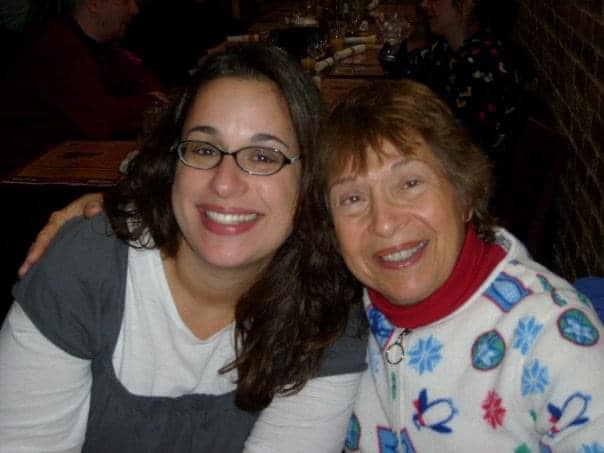 Lois, pictured with her daughter Melissa, has participated in The Lighthouse's Seniors Program for more than 20 years.
"Facing vision loss can be such a negative experience, but it doesn't have to be," says Lois. This is something she knows from experience. Lois began to lose her vision almost 30 years ago due to myopic degeneration. Thanks to The Lighthouse's Seniors Program, she did not have to go through that experience alone.
When Lois first started attending our Seniors Program more than 20 years ago, she would spend five hours, roundtrip, commuting on paratransit to reach our facility in Chicago. Though time-consuming, the education, support, and feeling of camaraderie she found at the Program was worth the effort. Nevertheless, Lois was thrilled when we opened Chicago Lighthouse North in Glenview in 2012, which was much closer to her home in Niles, and started participating in the Program more often. "Now, I can attend all the activities so easily. The Seniors Program is a marvelous social outlet. I don't know what I'd do without it!" Lois says. She especially enjoys the support group sessions, book club, and health talks. The Seniors Program is currently being held remotely – over the phone – during the pandemic, making it more accessible than ever.
At her daughter's urging, Lois has also become a big fan of assistive technology. It helps that Lois' daughter, Melissa, is Senior Director at Lighthouse North. "Mom used to be very uncomfortable with technology, but I helped outfit her iPad with assistive apps, and she fell in love with it," Melissa says. Lois' latest love is the OrCam device that she got from The Lighthouse, which she uses every day and refers to as "my darling OrCam." This device enables Lois to read text, recognize faces, and identify products independently.
Services and technology to help Seniors with vision loss are becoming more critical than ever. With the population getting older, the number of people with a visual disability is growing. In fact, the Administration on Aging projects that by 2030 there will be more than 69 million people aged 65 and older, accounting for 20% of the total U.S. population. In addition, the Centers for Disease Control (CDC) estimates that the number of people with vision impairments and age-related diseases will double in the next 30 years. This is of particular concern because the CDC also reports that vision loss is associated with higher prevalence of chronic health conditions, falls, injuries, depression, and social isolation.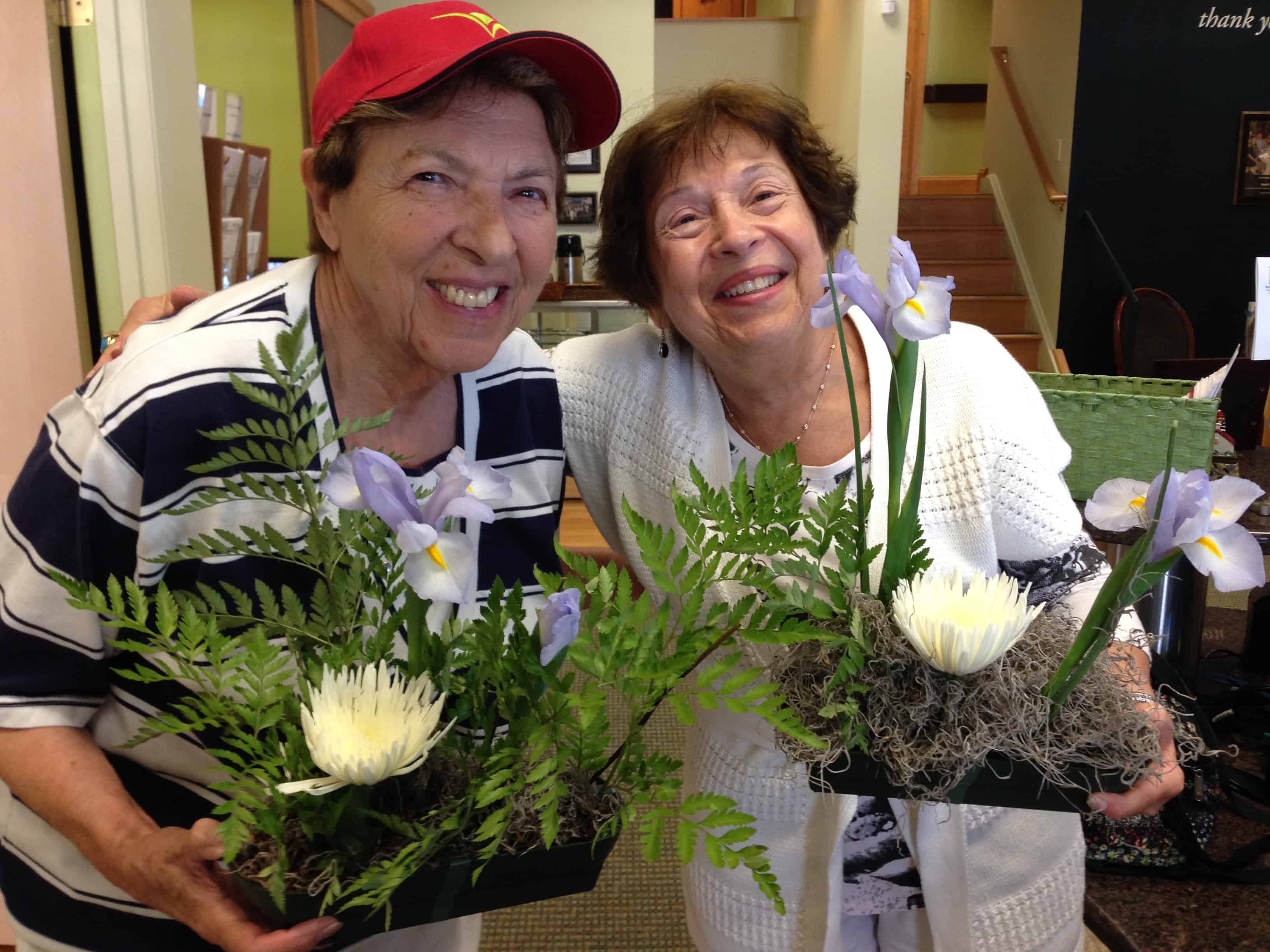 Lois (right) smiles wide alongside another Seniors Program participant while holding their floral arrangements courtesy of the Chicago Botanic Garden.
Melissa and The Lighthouse are up to the challenge. Melissa observes, "There is a large population of Seniors in Chicago's north and northwest suburbs. It's critical that Lighthouse North is here and ready to support them, now and in the future as the need grows even greater. For me, it's especially meaningful to be part of the effort to help older adults: I'm privileged to be able to offer services to my mom, as well as other Seniors."
If you are an older adult who is visually impaired, you are welcome to join our Seniors Program. There is no charge to participate.
For more information about the Seniors Program, please call Chicago Lighthouse North at (847) 510-2060.
Back to top