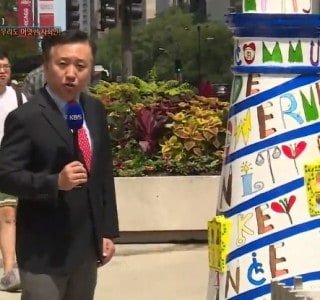 Lighthouses on The Mag Mile Featured on KBS South Korea
Our message of access and inclusion is universal and knows no boundaries! This summer's Lighthouses on The Mag Mile continues to generate international buzz!  Recently, South Korea's top news channel, KBS, aired a segment on its Global Report.
The full segment, including English translation of the report can be viewed here.