Here, There and Everywhere
Some relationships are just meant to last. For instance, Dr. Cheryl Kraff-Cooper has dedicated more than three decades to supporting The Chicago Lighthouse.
"I went to the House and Garden Walk fundraiser when it was in its second year. I had just completed my ophthalmology residency," says Dr. Kraff-Cooper. "Thirty-two years later, here I am."
Over that time, Dr. Kraff-Cooper has dedicated countless hours to our Associate Board, which includes her daughter, Allie Davidson, and sister-in-law, Julie Kraff, among its many members. Her father, Dr. Manus Kraff, is also a long-time member of The Chicago Lighthouse's Board. As an Associate Board member, Dr. Kraff-Cooper has served as its president, correspondence secretary, volunteer coordinator, as well as "helping out wherever necessary."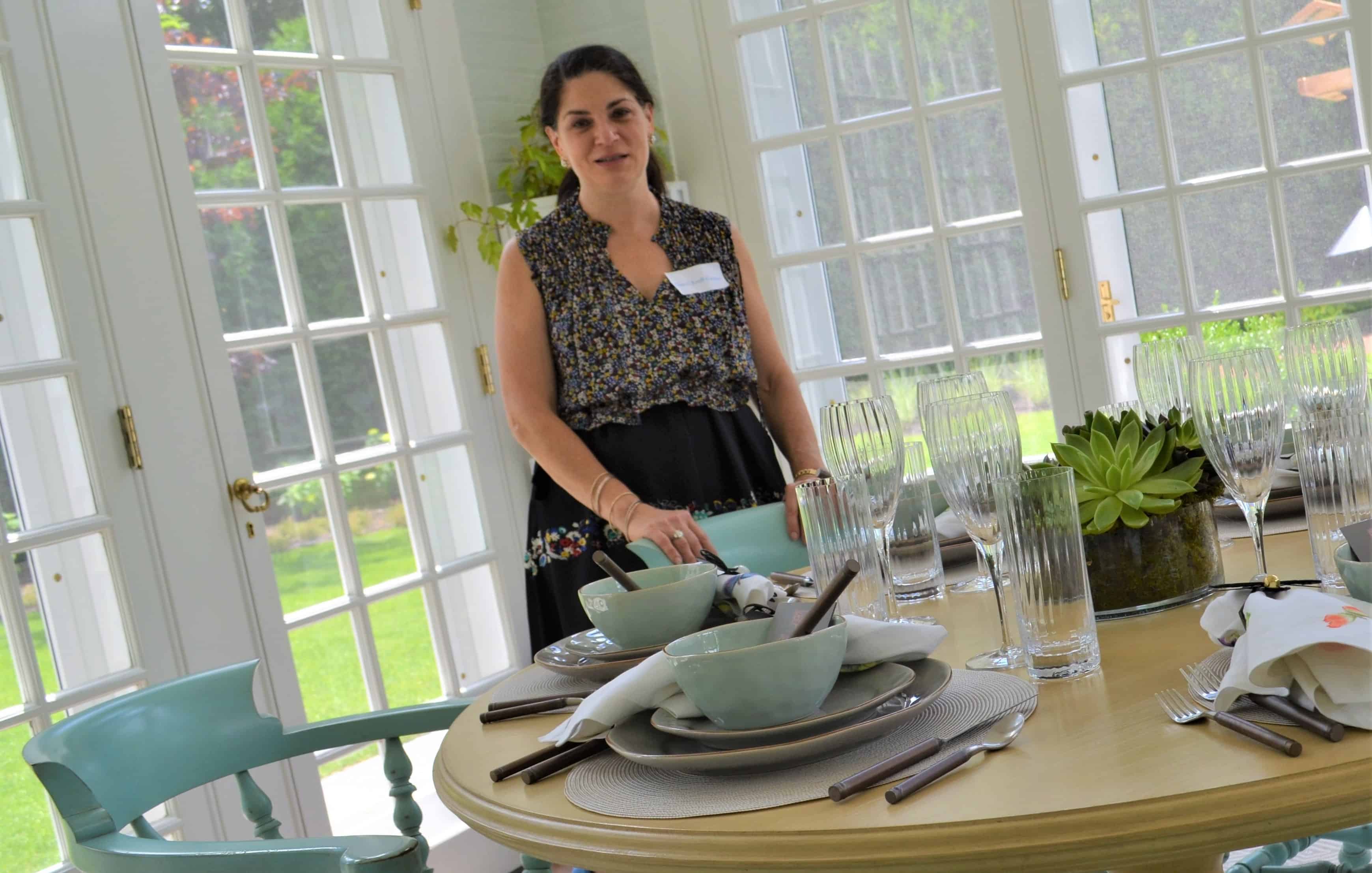 Dr. Cheryl Kraff-Cooper has dedicated more than three decades to supporting The Chicago Lighthouse.
Most recently, "wherever necessary" meant ensuring the Associate Board's first Virtual Home and Garden Walk ran smoothly. From finding homeowner participants to securing sponsors and advertisers, Dr. Kraff-Cooper devoted hundreds of hours to assembling the event. Her work included learning the ins and outs of video editing and resolving the technological challenges of sharing content via remote platforms.
"I had no clue what it involved or how much time it would take," she says. "I had to figure out how to create a narrative by first panning a room and then going in to focus on the specific designs. That took a lot of planning and back-and-forth."
Dr. Kraff-Cooper is quick to credit Ilene Shaw, who, as head of the Walk's Home Description Committee,  researches the homes, their histories, fixtures, and compiles other information, to compose the scripts, and other Associate Board members for bringing the entire event together.  "Everything we do as an Associate Board, we do as a team," Dr. Kraff-Cooper says. "That's why I'm involved."
Everyone's hard work paid off, as the Virtual House and Garden Walk raised more than $100,000 for Chicago Lighthouse North and its Children's Programs. It also expanded The Lighthouse's reach to Arizona and California (where the four featured houses were located) and to a younger audience. "The younger generation really embraced this new online format," Dr. Kraff-Cooper says.
Last year's success has informed future planning. This year's House and Garden Walk (scheduled for Fall 2021) will include many virtual elements to further increase the event's potential audience. With some experience under her belt, Dr. Kraff-Cooper is expecting things to be smoother this year.
"I know a lot more of what to do, and I feel I can share the responsibilities a bit more," she says.  "Our work helping people who are blind or visually impaired, particularly children, is so important. I want to be sure Chicago Lighthouse North can help as many of them as possible."
The Chicago Lighthouse's Associate Board has raised a total of nearly $3 million to support our many programs and services, especially our Children's Programs. The Chicago Lighthouse thanks Dr. Kraff-Cooper and her entire family for their tireless efforts in achieving this incredible milestone.
Back to top