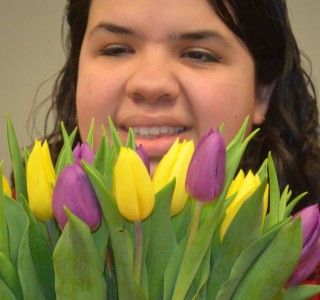 How Can Someone Enjoy the City Without Being Able to See?
April 7, 2016
With the recent arrival of spring and with summer just around the corner, we're all anxious to begin enjoying the outdoors and the various events and activities Chicago and other cities have to offer. As a Chicago native, I have always enjoyed the city during the summer. World famous attractions like Millennium Park and Navy Pier are in my backyard, so there is always plenty to do during this busy time of year. Being blind or visually impaired does not mean we have to miss out on all the fun and entertainment we can only experience in the city! These are a few tips that have helped me have both a pleasant experience and great time as someone who is blind.
So, how do I find out about what's going on in Chicago in the first place? Like anyone, I often find out through the media and word of mouth. Of course, the Internet is a great avenue for staying up to date on current events. The City of Chicago offers an email newsletter where subscribers can find out about upcoming events. Both the website and subscribing to the newsletter are accessible to those of us using assistive technology.
Chicago's public transit system is equally accessible to people with disabilities. By using the accessible signage and audio announcements found on trains and buses, those of us with visual impairments can travel easily and independently throughout the Chicagoland area. The RTA website contains trip planners and train and bus schedules. The newly released Ventra app is also accessible, and also has many useful features for all riders. GPS apps, like iOS's maps app or Google Maps can help in finding your way in the city. Other GPS devices, like the Trekker Breeze, are specifically designed for people with vision loss and can help in getting oriented.
What exactly do I like to do if I can't see? Sight is not the only way of enjoying life in the city! Chicago is always bustling with the sounds of crowds, music, and even the smells of delicious foods! Let's also not forget about taking advantage of the warm weather and having fun at the beach. The diverse communities throughout the city offer a variety of cuisines for me to enjoy. Attractions like concerts and audio described theater performances are also a great form of entertainment. Of course, the best way to enjoy these activities is by going with friends or family members – there's nothing like exploring and enjoying the city with your loved ones!
I love learning new things by going to museums and tours, but am often limited in what I can actually experience. Tours aren't always accurately described to people who are blind or visually impaired, and it isn't always possible to touch the various artifacts at museums. That is why more often than not, I hesitate to go to tours or exhibits I find interesting. Thankfully, Chicago and other cities are working hard to make these activities more accessible. Last year, the Chicago Architecture Foundation offered accessible tours  for patrons with vision loss. Other museums, like the Shedd Aquarium are taking steps to make their exhibits more accessible. I sure hope this trend will continue so we all can enjoy and learn from different activities.
Going to Chicago or any major city can be best described as a multi-sensory experience, so being blind or visually impaired does not have to stop anyone from enjoying their favorite activities. Just like people with sight, those of us with vision loss can easily find out and plan outings to the city or other places. From finding information about upcoming activities to finding your way in the city, technology can help a great deal in this process. Unfortunately, not all activities are completely accessible to those with vision loss, but more and more people are working to change this. I hope that this spring and summer everyone has safe and enjoyable travels, regardless of whether you are in Chicago or another city across the globe!
---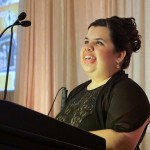 Sandy Murillo works at The Chicago Lighthouse, an organization serving the blind and visually impaired. She is the author of Sandy's View, a bi-weekly Lighthouse blog about blindness and low vision. The blog covers topics of interest to those living with blindness and vision impairments. Being a blind journalist and blogger herself, Sandy shares her unique perspective about ways to live and cope with vision loss.