Commentary: Give Employees Who Are Blind An Opportunity
I had just sent in my resume and application for a freelance writing job. Since I was fresh out of journalism school, this was the perfect opportunity to get my foot in the door, so to speak. Much to my delight, I received a response a few hours later. "I am impressed with your resume, please give me a call so we can discuss further," the email said. I called as soon as I read the email, excited to hear when I could start working.
The friendly person on the other end of the line began explaining to me what the job would consist of, and once again emphasized that I was the perfect candidate. "What topics would you be most interested in writing about and why?" she asked. I told her about my interest in covering issues affecting people with disabilities. I then explained that this passion stems from my own vision loss and that I believe it is important to give a voice to individuals with disabilities. The silence on the other end of the line instantly became noticeable. "I will give you a call as soon as we make a decision," the person finally said with some hesitation in her voice. I thanked her for her time.
I never heard back from this person. Maybe it turned out I was not the right candidate after all, I told myself. Of course, I knew very well that she might have become hesitant about hiring me upon discovering that I was blind. Many people who are blind or have other disabilities often face similar situations when looking for a job, so there was no doubt that the later possibility was very likely. While I got momentarily discouraged by this experience, I decided to move on and search for other internship and job opportunities. Surely I would find an employer who would give me a chance.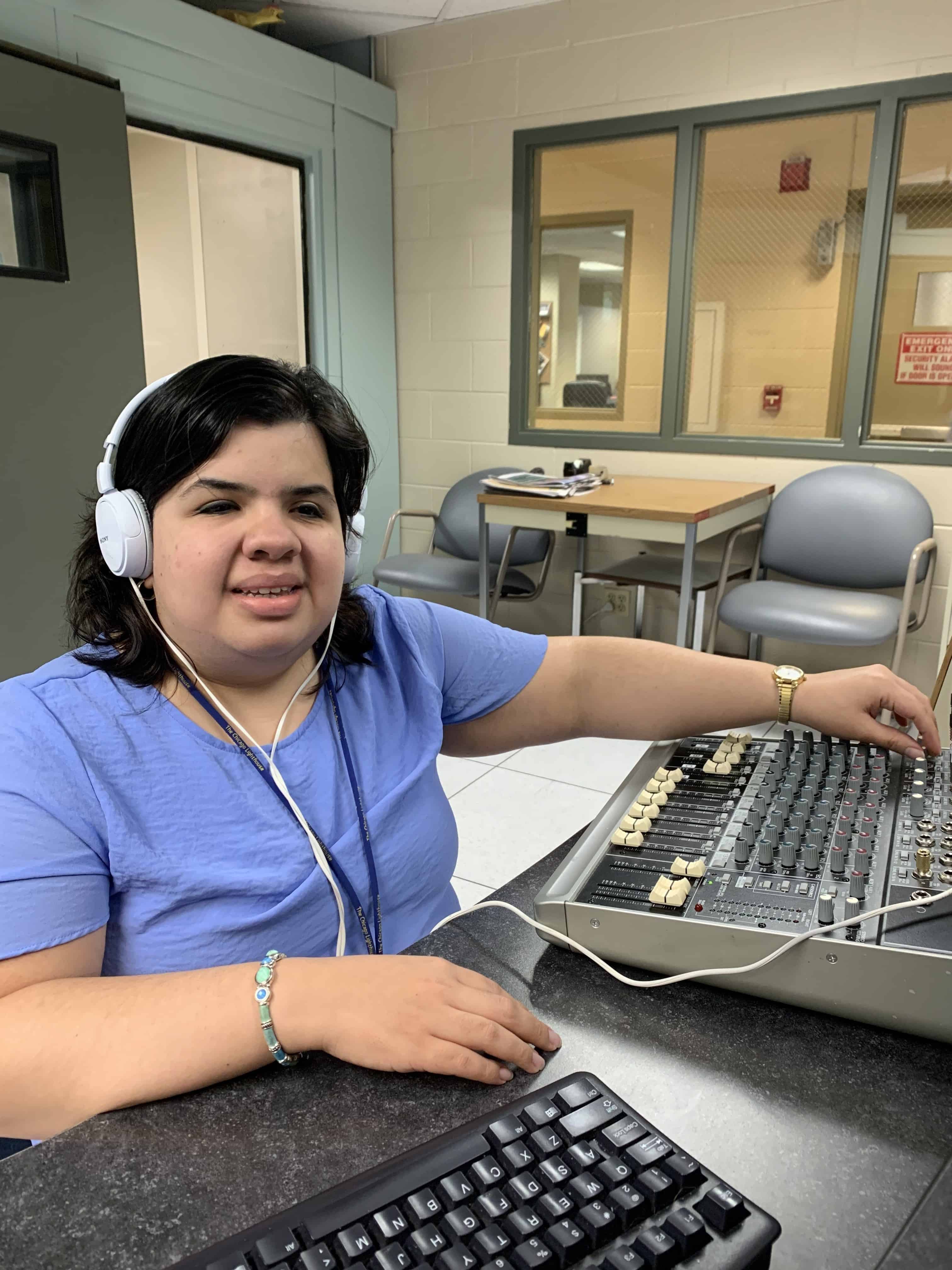 Today, Sandy Murillo works as an Associate Producer for Chicago Lighthouse Media, where she is able to utilize her passion for journalism.
Unfortunately this scenario is not uncommon. Several recent studies have shown that when it comes to hiring people who are blind, employers still have outdated and negative misconceptions. They are often unaware about how people who are blind or visually impaired can carry out job duties and responsibilities. Employers have likely never met or interacted with someone who is blind or visually impaired, let alone know about the many techniques and resources available to us.
Rather than assume people with vision loss or other disabilities cannot do a job, employers should have an open mind and give these individuals an opportunity. A first step is to learn about the wide array of technologies and resources people with vision loss utilize. For example, screen-reading software helps those of us with no vision use computers, while ride-hailing apps and public transportation allow us to get to and from the job independently. These and other technologies and accommodations make it possible for Americans who are blind or visually impaired to perform a job as effectively as their sighted peers. The opportunities are endless!
I encourage all prospective employers to hire individuals who are blind or otherwise disabled. Not only is it the right thing to do, but by giving this population a chance, you are tapping into a diverse and talented workforce.
Back to top