Now enrolling full-day Preschool!
Give your child a premier preschool experience. 100% kindergarten readiness rate with highly experienced educators.
Preschool
The 2021-2022 school year application is now open. Now is the time to apply for fall Preschool enrollment!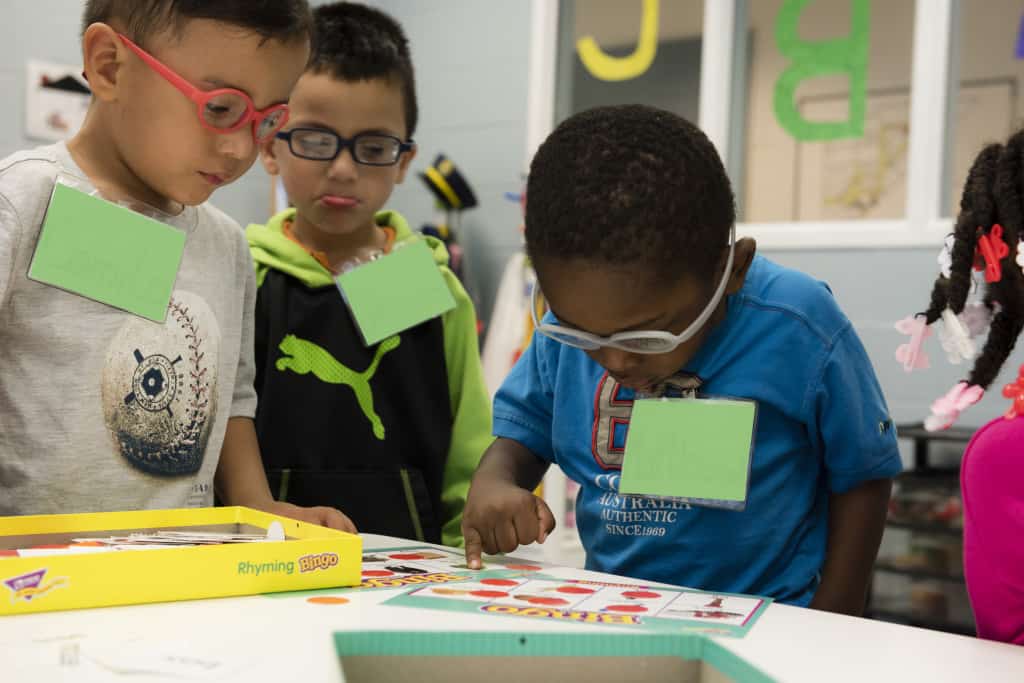 Our Approach
The Judy and Ray McCaskey Preschool at The Chicago Lighthouse is full-day program that provides children with a top-tier education from highly experienced and respected educators in an inclusive and nurturing environment. The first-of-its-kind in the Midwest, our unique Preschool offers a blended classroom where children with and without vision impairments or other disabilities learn and grow together. This approach helps our students develop empathy and respect for diversity from a young age.
Highlights of our Preschool Include:
100% kindergarten readiness among all students
Low student-to-teacher ratio
Highly experienced and respected educators
Therapeutic services available onsite, including orientation & mobility and art therapy
Learning materials adapted to meet each child's individual needs
Central location in the Illinois Medical District, close to public transportation including CTA Blue and Pink lines, Metra, and Ashland/Roosevelt/Damen buses
Schedule
Our Preschool program is full-day Monday through Friday, from 8:30 a.m. – 3:30 p.m.
See how our unique approach helps our children develop empathy respect for diversity.
For more information, please contact:
Gail Patterson
Administrative Assistant, Children's Development Center
(312) 997-3695
Email Gail
Related Links
Back to top