Low Vision Research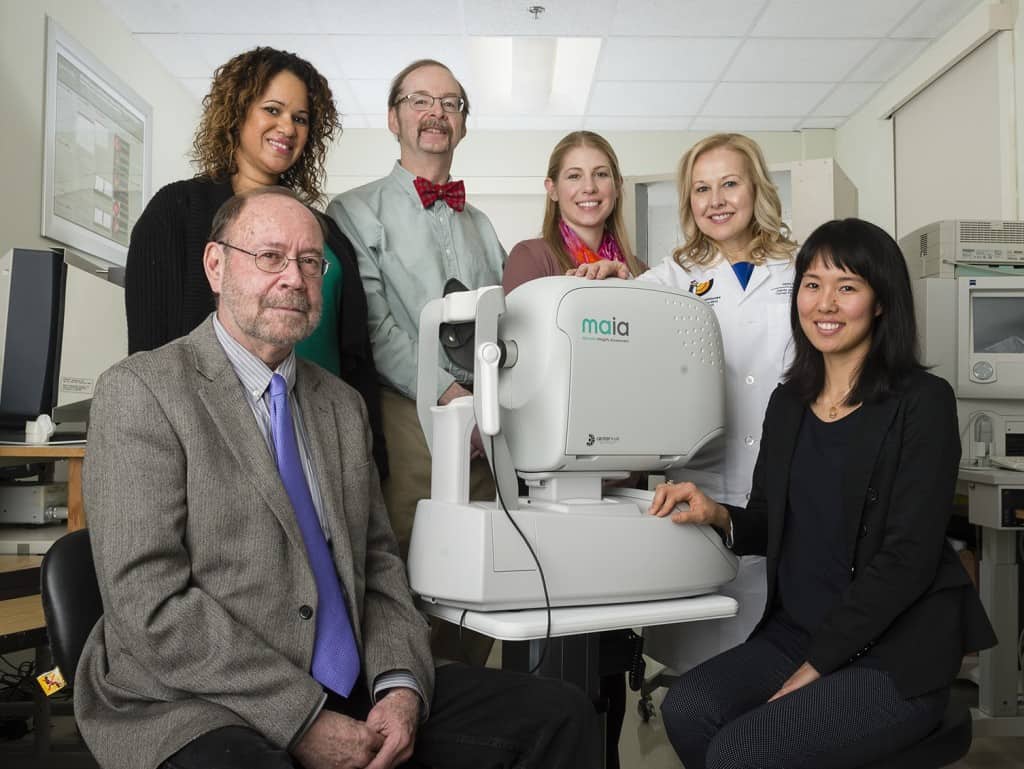 About
Our Low Vision Research Laboratory is home to cutting-edge low vision rehabilitation research. Dedicated to the advancement of rehabilitation methods, our laboratory evaluates and develops behavioral therapies for patients with limited remaining vision, as well as for those who are blind. Through a patient-oriented approach, we design, improve and implement techniques and technologies to help individuals with vision loss achieve greater independence.
The Low Vision Research Program was established in 2008 when Dr. Janet Szlyk, a career rehabilitation scientist in the field of low vision, joined The Lighthouse as Chief Executive Officer. With her distinguished research background, Dr. Szlyk's expertise has expanded our ability to offer superior integrated low vision care with an emphasis on innovation and collaboration. We are proud to be partnering on research efforts with other innovative organizations serving our target population, including the Arlene R. Gordon Research Institute at Lighthouse Guild, Wicab, Inc. and Jesse Brown VA Medical Center.
Current Research Studies
Reading Rehabilitation Through Eccentric Viewing Training Techniques:  Sponsored by the Department of Veterans Affairs, this study involves teaching individuals with central vision loss to use their remaining vision in the most efficient ways possible. This eye movement training uses a computer-based system that oversees the training exercises and determines whether training is effective when practiced at home.
Systematic Evaluation of Assistive Technology:  For the past five years, The Chicago Lighthouse has partnered with Wicab, Inc. to evaluate the safety and effectiveness of the BrainPort device and provide training for its use. Our current study focuses on evaluating the BrainPort's use by patients who are profoundly blind due to traumatic injury.
Outcomes of Low Vision Rehabilitation:  This study examines self-reported outcomes of low vision rehabilitation in order to evaluate rehabilitation practices and determine common factors that impact rehabilitation outcomes.
Articles
Wisconsin Academy of Sciences Arts & Letters | Seeing with the Brain
Videos
Watch a selection of videos on cutting edge devices that are changing the way people with visual impairments see the world.
---
Sandy & Rick Forsythe Center for Comprehensive Vision Care
The Forsythe Center delivers comprehensive vision rehabilitation services to individuals with vision loss. Optometrists, occupational therapists, psychologists and researchers specializing in low vision work closely with other Lighthouse rehabilitation experts to help patients maximize remaining vision and adapt to life at all stages of vision loss.
For more information, please contact:
Meesa Maeng
Assistant Director, Low Vision Research
(312) 447-3233
Email Meesa