Low Vision Studies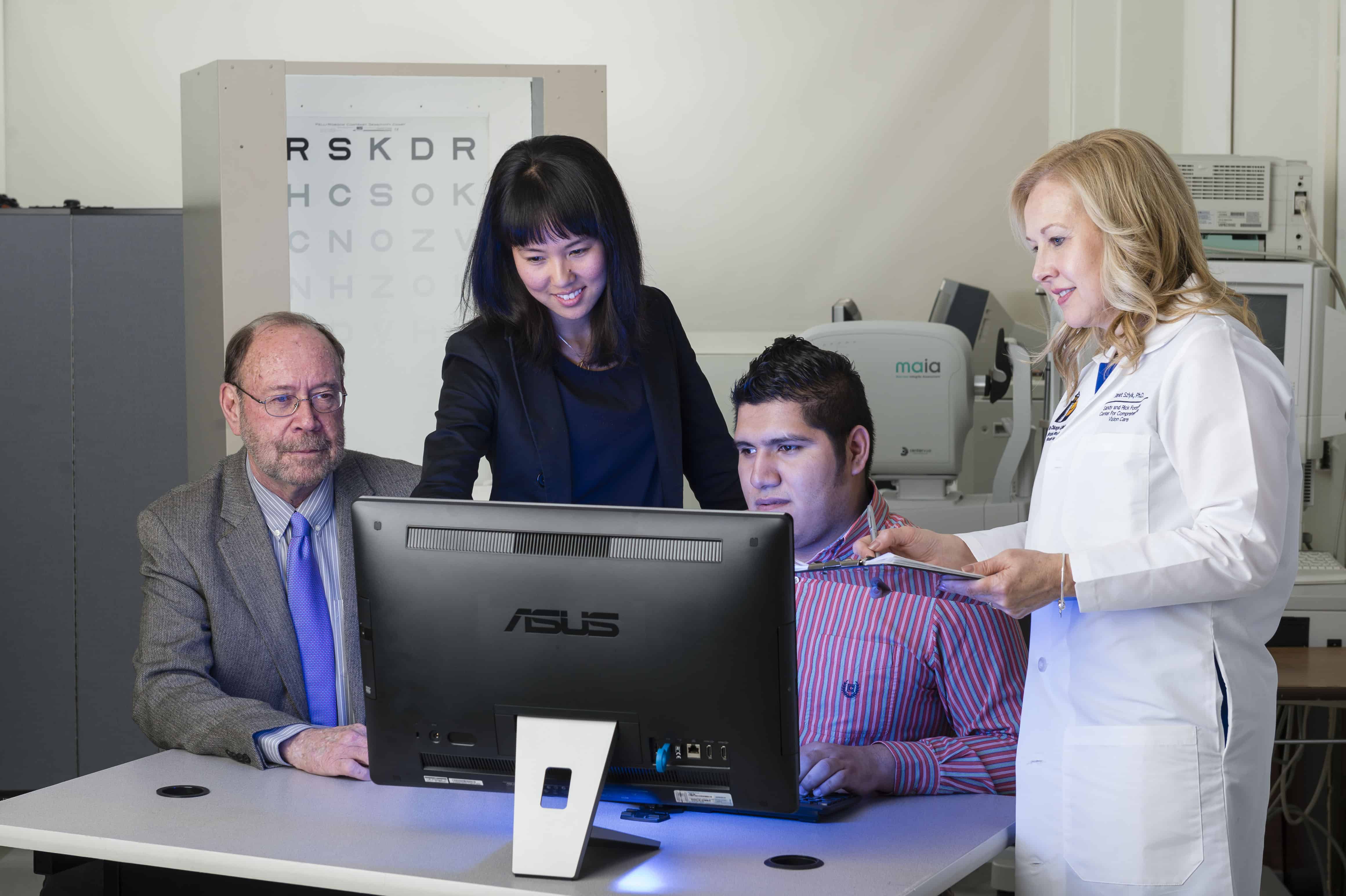 Current Studies
Benefit Assessment Tools for Substitute Prosthetic Regeneration and Ultra-Low Vision (active, recruiting)
Sponsored by the National Institute of Health, The Chicago Lighthouse Is collaborating with Johns Hopkins Wilmer Eye Institute in the development of an assessment tool to measure functional outcomes for the ultra-low vision population. With the growing number of therapies, prosthetics and treatment modalities, this study addresses the need for validated tools to quantify the meaningful benefits of visual substitution and restoration science.
Le Forfait Innovation Program (France) (active, not yet recruiting)
Beginning in 2020, our Senior Director will join a team of clinicians and scientists in France to demonstrate the performance and clinical value of the BrainPort Vision Pro, a sensory substitution device that enables perception of visual information using the tongue as a substitute for the eye, in the profoundly blind French population. Funding for the clinical trial is provided by the Forfait Innovation Program, a unique program which provides a pathway for national access to breakthrough innovative therapies and technologies during continued collection of clinical data.
Smartphone Usage in the Low Vision Population (active, recruiting)
Information regarding smartphone usage and device selection factors is being collected to better understand use of smartphones in the general low vision population.
Completed Studies
Translation of Eye Movement Reading Training to Clinical Practice
Funded by the Department of Veterans Affairs, this study evaluated a newly-designed interactive oculomotor training platform for patients with central scotomas due to retinal disease (e.g., age-related macular degeneration). Reading outcomes were measured in participants using the platform to practice eye movement training exercises in the clinic including real-time therapist feedback and compared to the outcomes of participants using the platform independently at home, without therapist feedback. Results of the study showed significant reading speed improvements for both groups, demonstrating the at-home training platform is as effective for improving reading outcomes as clinic-based training with a therapist. These findings present an alternative rehabilitation option for patients who may experience barriers to attending clinic-based training, such as lack of transportation and/or time.
Systematic Evaluation of Sensory Substitution Technology
In a longstanding partnership with Wicab, Inc., The Chicago Lighthouse has been instrumental in the research and development of the BrainPort Vision Pro. Our investigations have contributed to the FDA clearance of both the initial and current models of the device. In our most recent study, funded by the U.S. Department of Defense, we evaluated the impact of the device on real-world functional task performance in persons who are blind due to traumatic injury. The results demonstrated significant improvements in functional task performance in multiple skill areas (e.g., orientation and mobility) immediately following training and retained after long-term use.
Role of Health Beliefs in Adherence to Diabetes Eye Examinations in Black/African-American Adults
In collaboration with the University of Illinois at Chicago, University of Delaware, and the Lighthouse Guild a pilot study was conducted to assess the role of health beliefs to address the low adherence rates to routine diabetes eye examinations in the Black/African-American population. Findings indicated that health beliefs and attitudes are important to consider and should be addressed in future interventions aimed at improving adherence rates with the goal of preventing diabetes-related visual impairment and blindness.
Reading in Pediatric Vision Impairment (Completed)
In collaboration with The University of Alabama at Birmingham, an observational study was conducted on the development of reading skills among young children with visual impairments. The study focused on understanding the processes that are most important for reading success in children with low vision. Results from this study will be used to develop programs and techniques to maximize reading success in children.
Back to top