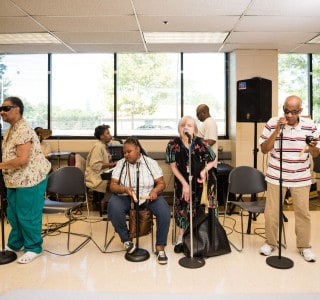 Lighthouse's VisionQuest & Robert Mantsh Profiled on NBC 5 Chicago
VisionQuest, The Chicago Lighthouse's very own band of talented musicians who are blind, was showcased on NBC 5 December 15. Reporter LeeAnn Trotter interviewed several of the members along with band manager Bob Mantsh.  She even got caught up in the group's magical sounds and was swaying to their music!
Watch the segment here.