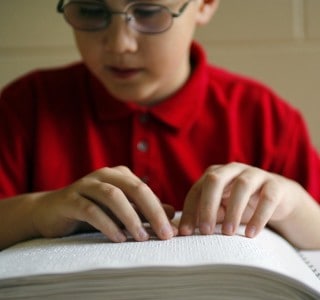 Urgent appeal-please contact your lawmaker
ALERT!!!
We have just two days left in the legislative session and there is still no agreement on a budget.  Among those most severely impacted are thousands of students who are blind or visually impaired.  Without state funding, The Illinois Instructional Materials Center (IIMC) at The Chicago Lighthouse, which supplies books and supplies to these students, could cease operations.
Don't let this happen!  Please contact Gov. Rauner, Comptroller Mendoza, Speaker Madigan, President Cullerton, Senate Minority Leader Rodogno, House Minority Leader Durkin and your own state senator and representative. Tell them to enact a state budget now that guarantees funding for the critical services offered by the IIMC.
Below are links to contacting your elected representatives.
To contact Governor Rauner, click on:
https://www2.illinois.gov/Pages/About/ContactUs.aspx or
https://www.illinois.gov/gov/contactus/Pages/VoiceAnOpinion.aspx
To contact Comptroller Mendoza, click on:
https://illinoiscomptroller.gov/contact/general-comments/
To contact Speaker Michael Madigan, click on:
http://www.downers.us/public/docs/top_stories/lgdf_contacts.pdf
To contact Senate President John Cullerton, click on:
http://www.senatorcullerton.com/contact-us
To contact Republican Senate President Christine Radogno, click on:
http://senatorradogno.org/Contact/Contact-Form
To contact Republican House Leader Jim Durkin, click on:
http://www.ilhousegop.org/contact
To identify who your state senator is and get his/her contact info, click on:
https://www.illinoispolicy.org/maps/illinois-senate/
To identify who your state representative is and get his/her contact info, click on:
https://www.illinoispolicy.org/maps/illinois-house/
Many thanks,
Greg Polman,
Senior Vice President, Public Policy
The Chicago Lighthouse