Welcoming our New Board Members
Oftentimes we find that once someone gets involved with The Lighthouse, their partnership grows and blossoms over many years, and even across generations!
Such is the case for Bob Clarke, our new Board Chair. Mr. Clarke joined our Board in 2011, continuing a family legacy of supporting our community. "I'm very honored to have been elected to the Board Chair role at The Lighthouse. I'm a second-generation member of the Board in my family following my father's footsteps who was a 25-year Veteran of the Board from 1955 – 1980," said Mr. Clarke at our recent Seeing What's Possible Virtual Gala as he took the baton from Immediate Past Board Chair Gary Rich. During his time on the Board, Mr. Clarke's father, Norman Clark, also served as Board Chair from 1957 – 1959. Adding to this family legacy is Mr. Clarke's mother Jane, who also served on our Board, as well as his wife Janice, who joined our Board in 2019. As we continue to navigate the COVID-19 pandemic, Mr. Clarke brings extensive experience and expertise in the field of finance, talents as a proven leader, and a passion for our mission.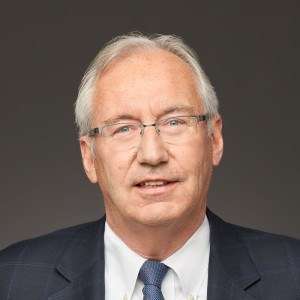 New Board Chair, Bob Clarke
In addition, our Board now includes two new members: Joel Bruckman and Megan Goldish. While new to our Board, they are not new to The Lighthouse. Both are transitioning from our Junior Board, which Ms. Goldish joined in 2006 and Mr. Bruckman in 2014. Together they served as Junior Board Co-Chairs and have been instrumental in many critical fundraising efforts supporting our Children's Programs. They both bring passion and innovation to our leadership team.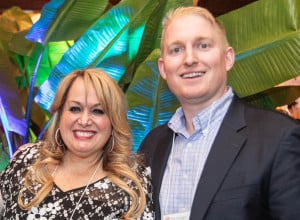 New Board Members, Megan Goldish and Joel Bruckman
"After being involved with the Junior Board for so many years, I look forward to expanding and deepening my involvement with The Lighthouse," Goldish says. "I first volunteered at CRIS as a reader years ago was amazed everything The Lighthouse does. I couldn't help but get more involved."
For Mr. Bruckman, his commitment to our Children's Programs and overall mission holds a particular significance, as he received services from The Lighthouse as a child.   "As someone who was born with a visual condition I understand that some of the challenges that The Lighthouse's constituents face, and the needs for assistance with education, health care, obtaining a job, and developing a sense of community, which would otherwise be a void if not for the work done by The Chicago Lighthouse," he says. "That is a mission that is very personal to me and one which I am honored to be a part of growing and perpetuating during my time on the Board."
Please join us in welcoming these great leaders to our Board!